TripAdvisor Calls Out 'Straight Pride' Organizers for Alleging Sponsorship, Threatens Legal Action
TripAdvisor is the latest corporation to send a cease-and-desist letter to the organizers of the upcoming "Straight Pride Parade" for alleging they are in negotiations with the travel site for possible sponsorship.
The letter, signed by Bradford Young, TripAdvisor's associate general counsel, is sprinkled with pop song titles by artists with large gay fanbases, like Queen, Madonna, Cyndi Lauper, Lady Gaga, Village People, Judy Garland, George Michael and Cher.
Young says claims TripAdvisor is a potential sponsor are "completely false," and that use of the TripAdvisor trademark and logo are infringing on the company's intellectual property.
"[Y]our use of our marks could confuse the public as to an affiliation with TripAdvisor," Young said in the letter. "These inaccurate statements, which I trust do not show your True Colors, infringe on TripAdvisor's rights under the Lanham Act, and impinge upon our Freedom! to decide with what organizations we want to associate our brand."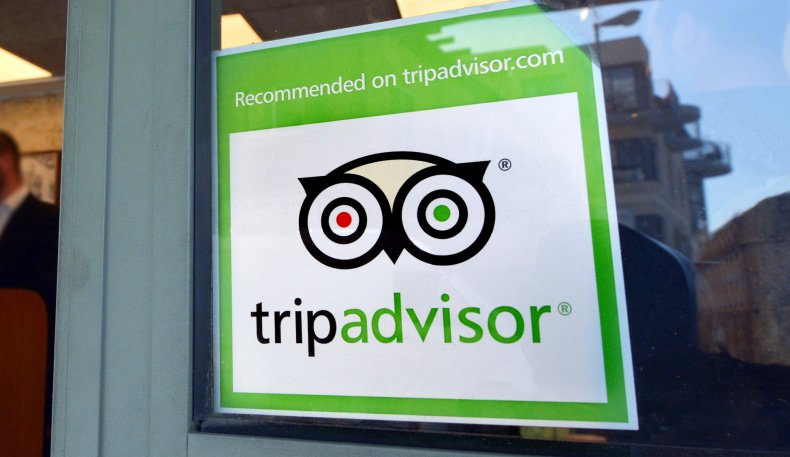 He added, "Have A Little Respect and remove those statements. TripAdvisor and I Will Survive without being associated with your event."
TripAdvisor says it chose song references reflecting values of "equality and diversity" and have "historically having been applauded by the LGBTQ+ community," in an email to the Boston Globe. In 2019, TripAdvisor Inc, received a perfect 100 score on HRC's Corporate Equality Index, which grades companies on LGBT-inclusive policies and practices.
The order was addressed to John Hugo, president of Super Happy Fun America, the business entity staging the August 31 parade in Boston.
Hugo, who has not responded publicly to the TripAdvisor's notice, insists the parade is not anti-gay but rather a celebration of heterosexuals, "an oppressed majority" in America.
"We will fight for the right of straights everywhere to express pride in themselves without fear of judgment and hate. The day will come when straights will finally be included as equals among all of the other orientations."
Netflix has already come for parade organizers for use of its logo, calling it "deceptive misinformation." Ride-share app Lyft similarly demanded its branding be removed from the Straight Pride site, as has Gillette and State Street.
According to the Super Happy Fun America website, JP Morgan Chase filed a fraudulent trademark violation complaint which resulted in web-hosting company Bluehost taking the site down on Friday. "We have now moved to a new host that respects free speech. Given their hateful response, we are withdrawing our offer to sponsor the parade."
City officials in Boston approved the permit for the parade, which starts at Copley Square and heads down to City Hall, back in June. Far-right media personality Milo Yiannopoulos, who is openly gay, has been named as grand marshal, with other "celebrities" to be announced in the coming weeks.
Earlier this month organizers reported receiving several suspicious packages. Upon investigation, the FBI determined the letters were filled with glitter and posed no threat.
"We, of course, called the police," Hugo told CBS 4 in Boston. "I mean why would we open something like that. Even if it's nothing in it, it's still terrorism as far as I'm concerned because obviously it's meant to intimidate us."