Triple H Comments on WWE Layoffs and Drake Maverick's NXT Cruiserweight Tournament Participation
A week ago, the WWE laid off or furloughed a portion of its employees and released on-air talent. It was a tough week for many involved as the wrestling promotion looks to cut employee spending amid the coronavirus pandemic.
During a Newsweek interview with Paul "Triple H" Levesque, WWE Executive Vice President of Global Talent Strategy & Development, for his upcoming 25-Year Celebration on this week's Friday Night SmackDown, "The Game" was asked about the layoffs.
"It's been a difficult time for everybody. This is an unprecedented time in the world with everything that's going on. Everybody across the board from the biggest companies in the world like Disney all the way through are having to make really tough choices and we are no exception, especially as a publicly traded company, and it sucks," Levesque told Newsweek. "Nobody wants to see the economy shut down or any of the things that are going on at this moment. And that's the reality of this situation."
"It's been a tough few weeks and hopefully we can put these tough times behind us and I look forward to the day that we can. The WWE is like a family in that regard and decisions like this are extremely difficult and I wish nothing but the best for those people that unfortunately were a part of this," Levesque continued. "I'm hopeful that we can continue to do business the way that we had and down the line when this is all over we can all get back together again if circumstances allow. It's a tough situation for everyone."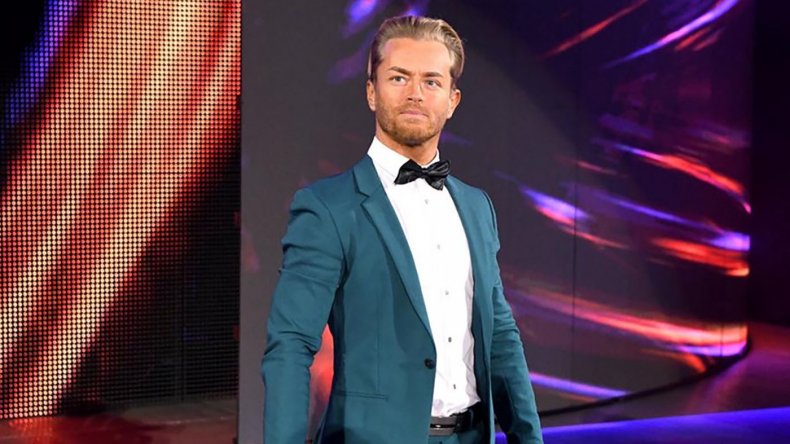 Levesque, while being a WWE Hall of Famer and one of the promotion's most recognizable in-ring talents, is also the head of the company's third brand, NXT.
The black and gold brand was not immune to these lay offs with recognizable names like Lio Rush and Kassius Ohno being released from the company. When the release announcements began pouring in, former 205 Live Commissioner and competitor Drake Maverick became one of the faces of the lay offs with his impassioned reaction video.
Oddly enough, Maverick was billed to be part of the NXT Cruiserweight Interim Championship tournament weeks prior to his release, a point that Drake would confirm that he's still participating in in his video. While not planned, Maverick's release is now a part of the story of the tournament as it could very well be his last few matches in the company.
"There's a saying in our business that you're always a day away from your fortune or storyline changing to something totally different and this is no exception," Levesque said. "As a part of this, we'll see where all of this goes and [Drake Maverick is] an incredibly talented performer and hopefully this is an opportunity he can make the most of."
The NXT Cruiserweight Interim Championship tournament began last week, but Maverick's first match in the round robin tournament goes down tonight and it's something that fans will want to see as real life events meld with the in-ring action.
"I hope that he proves us wrong, and that we made the wrong choice. While it was a difficult choice, maybe we should look at it again and I really do hope that he can [prove us wrong]," Levesque said. "But I know he's going to put on a spectacular performance, that's what he's always done. Like I said, this is a tough situation for everybody and we're just trying to make the best of it and do what we can and I'm sure he will [make the best of it]."
NXT airs every Wednesday at 8 p.m. EDT on USA Network.