Tristan Thompson Apologizes to Khloé Kardashian After Paternity Test Shows He Fathered Son
Sacramento Kings forward Tristan Thompson has apologized to his on-again, off-again girlfriend Khloé Kardashian for fathering a son with another woman during their relationship.
Thompson, 30, posted a statement on his Twitter account confirming that paternity test results confirmed that he had concieved a son with a woman named Maralee Nichols. The NBA star had previously had a paternity lawsuit filed against him by Nichols this past June.
"I take full responsibility for my actions," Thompson said in the statement. "Now that paternity has been established I look forward to amicably raising our son. I sincerely apologize to everyone I've hurt or disappointed throughout this ordeal both publicly and privately."
Thompson then went on to directly apologize to Kardashian.
"Khloé, you don't deserve this. You don't deserve the heartache and humiliation I caused you. You don't deserve the way I have treated you over the years," the statement continued. "My actions certainly have not lined up with the way I view you. I have the utmost respect and love for you. Regardless of what you may think."
The boy born to Nichols is reportedly Thompson's third child.
In April 2018, amidst a flurry of rumors that he had cheated on her during the pregnancy, Kardashian gave birth to Thompson's daughter. Additionally, another one of his ex-girlfriends, Jordan Craig, gave birth to his son in 2016.
Kardashian, 36, is a member of the famous media personality family of the same name. She has become well-known for her reality television appearances on Keeping Up With The Kardashians and its spinoffs, as well as having authored a number of books.
Kardashian reportedly started dating Thompson in 2016. The pair split up in 2019 over further rumors that Thompson had cheated on her.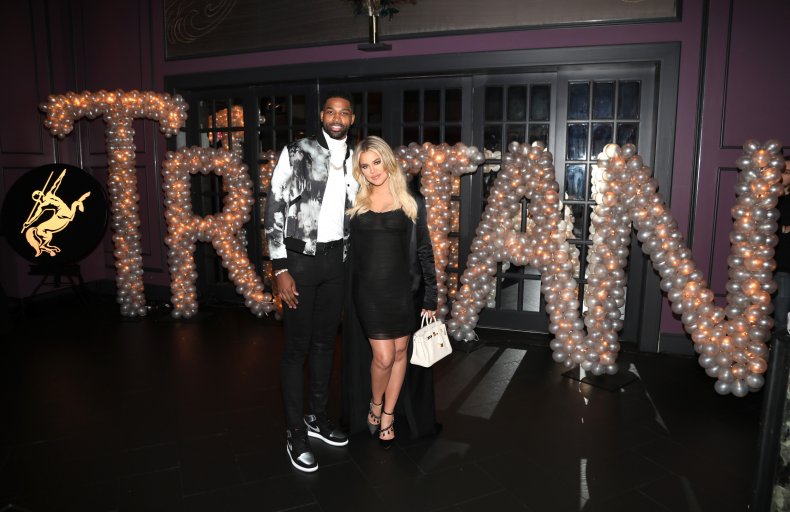 The couple rekindled their relationship during the COVID-19 pandemic in 2020, but by the summer of 2021, they announced that they had once again split up.
Due to the back-and-forth nature of the relationship, a source close to the couple told People magazine that "the ups and downs with Tristan were always very frustrating for Khloé. She has worked so hard to trust Tristan."
The latest split reportedly occurred after an Instagram model claimed in June 2021 that she had slept with Thompson.
Despite the issues away from the arena, Thompson continues to impress on the court.
The native of Brampton, Ontario, was selected fourth overall by the Cleveland Cavaliers in 2011. He won the NBA championship with Cleveland in 2016, and eventually signed with the Boston Celtics in 2020.
Thompson would then be traded to his current team, the Sacramento Kings, in a three-way trade involving the Atlanta Hawks in 2021.
In total, he has played 700 NBA games, averaging 9.2 points per game with a 51.8 field goal percentage.
Newsweek has reached out to the Sacramento Kings for comment.