Tristan Thompson Punched Draymond Green in L.A. Nightclub after ESPY Awards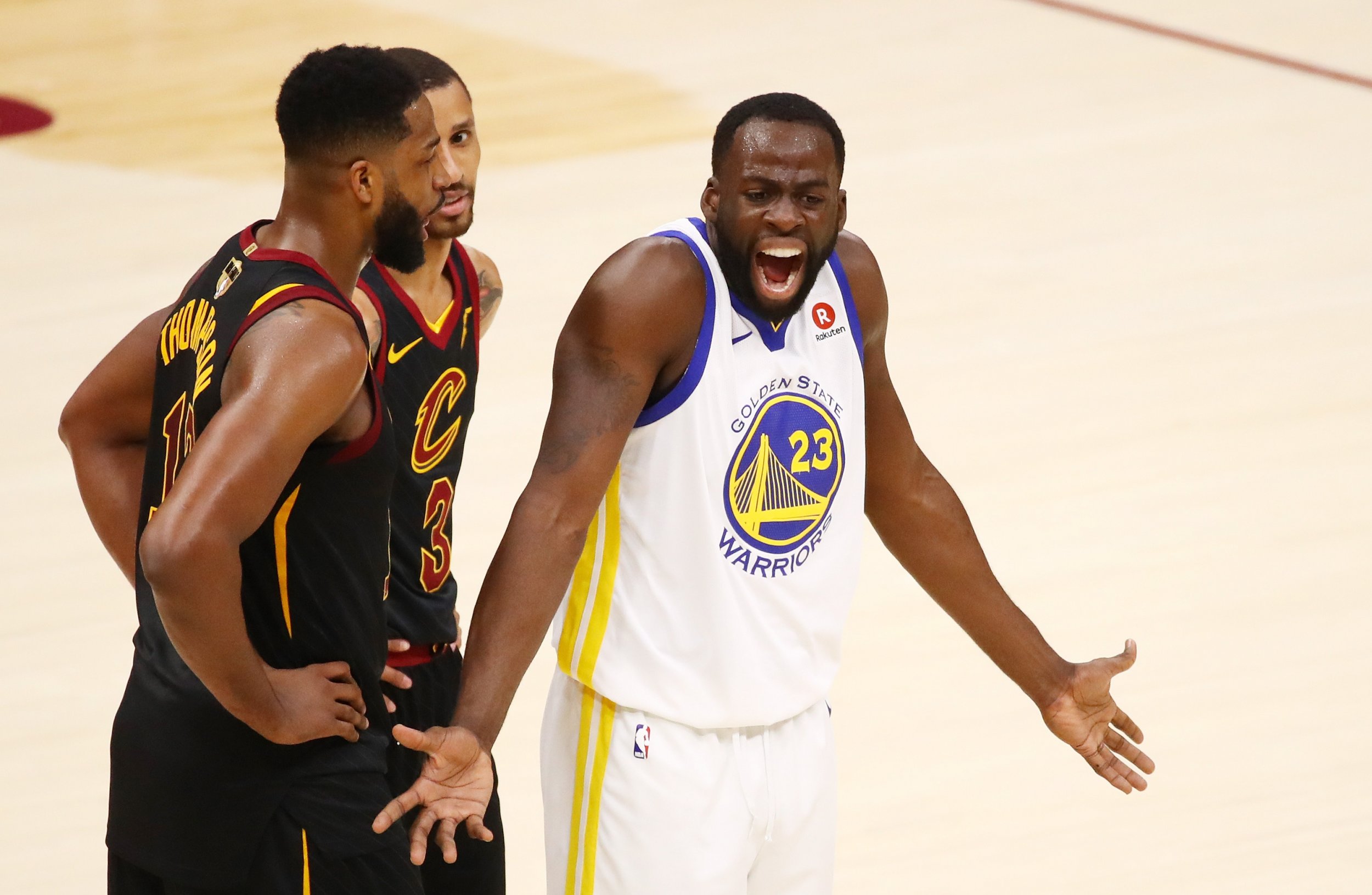 The NBA Finals have been over for almost six weeks but Draymond Green and Tristan Thompson must have missed the memo.
Golden State's power forward and Cleveland's big man reportedly got into a physical altercation in a nightclub last month and had to be separated by fellow players.
Gossip website Bossip reported on Tuesday the duo clashed at Delilah in Los Angeles where they were attending LeBron James' private party after the ESPY Awards on July 18.
Green and Thompson developed their own personal contest during the NBA Finals. Late in Game 1, the latter was ejected during the Cavaliers' 124-114 overtime loss and pushed the ball into the former's face as he was walking off the court, leading Green to offer to meet him in the streets.
The Warriors star poured more gasoline onto the fire when he described Thompson as soft.
"There's a lot of guys in this league, they're soft," Green, who won his third ring in four years as the Warriors swept the Cavaliers, told a NBC reporter during Golden State's title parade.
"We're just cut from a different cloth."
"We just ain't cut the same. I told one of them dudes from the Cavs after the game. He tried to shake my hand. I said, "Tristan, we ain't cut the same."
Green's comments did not come as a major surprise, given he is one of the most divisive characters in the NBA, but Thompson was clearly not impressed. The Cavs forward obviously could not wait until next season to settle the score and punched Green when the two came across each other in the nightclub.
According to Bossip, the two had to be separated by Kevin Durant and LeBron.
On July 19, The Big Lead's Jason McIntyre hinted a fight between NBA players had unfolded at renowned nightspot in L.A. but declined to disclose more details.
Following Bossip's report, however, McIntyre delved deeper into the incident, suggesting Green was not the aggressor and was in fact trying to apologize to Thompson. Interestingly, a few of the players McIntyre spoke with were reportedly far from disappointed to see Green on the receiving end of some physical punishment.
Writing on The Athletic, Marcus Thompson II added all those presents at the ultra-exclusive party were left astonished by the incident, as none of them expected an incident could flare up at such an event.
"No argument. No squaring up. No taking it outside," Thompson II wrote.
"'It was a sucker punch,' said one source who attended the party. 'But, to be honest, it wasn't really a punch. It was more like a shove.'"
Once they were separated, Green and Thompson then both calmed down and spent the remainder of the evening peacefully.
Luckily for the pair, the event strictly prohibited the use of cameras and phones.