Trolls World Tour is the latest movie whose release schedule has had to be changed as a result of the ongoing coronavirus crisis. First scheduled for a cinematic release on April 10, 2020, it was pushed forward to Valentine's Day, before being pushed back to its original date to fill the gap left by No Time To Die. Then, when cinemas started to shut as a result of COVID-19, Universal announced the movie would be released in cinemas and online at the same time.
What this release rollercoaster means for fans of the Trolls franchise (and parents who need a new film to entertain their quarantined kids with) is that the movie is now being released online this April.
The digital release date for Trolls World Tour (known in some territories as Trolls 2: World Tour) is Friday, April 10, when it will be available to rent on all major entertainment stories, including Amazon, Apple TV and Google Play.
Though the prince of the rental has not been announced, Universal's other movies released early online have cost $19.99. Trolls World Tour is expected to cost the same.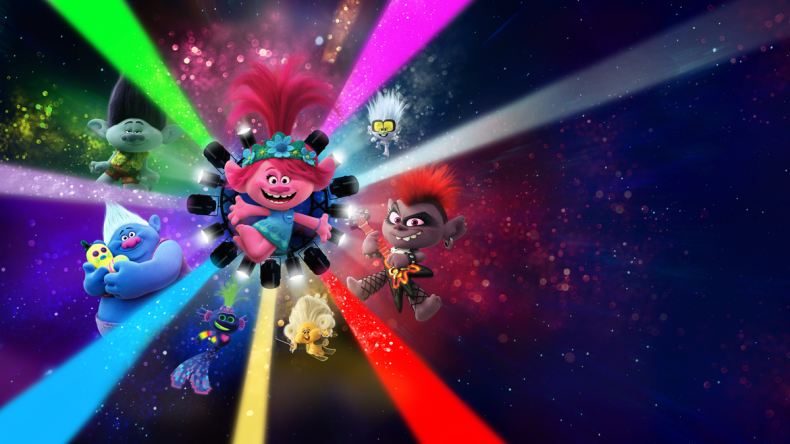 The decision to release Trolls 2 online rather than delay its release has not been a popular one with theatre owners. National Association of Theater Owners chief John Fithian told The Hollywood Reporter: "All of the movies with originally planned release dates in April and May, with the one exception of Trolls, will be released later theatrically, with full theatrical windows.
"All those other studios demonstrated their belief that the theatrical model is still essential to their business, they just had to delay release dates because of the virus."
He added: "Universal continues to advertise to consumers that Trolls will be released simultaneously to theaters and the home on April 10. And they are lying to consumers.
"Universal knows that theaters will still be closed on April 10, so unlike every other distributor who must simply delay their releases in that time period, but still understand that theatrical release is essential to their business model, Universal on Trolls didn't make that decision. Exhibitors will not forget this."
Star Anna Kendrick, who voices Poppy in the movie, was unsurprisingly more positive about the movie's home release. She tweeted: "I'm so happy we can spread the joy while everyone stays safe."
Though Trolls World Tour is still being released on April 10, Universal has delayed a number of its other movies. Minions: The Rise of Gru and Fast and Furious 9 will now not hit theaters until 2021.
Trolls World Tour is released onto digital entertainment stories on Friday, April 10.