Trooper Involved in Death of Black Man Recorded Saying He 'Beat the F*** Out of Him'
Audio recordings obtained by the Associated Press purported to feature the voice of a white Louisiana State Police officer describing a struggle with Black man Ronald Greene which may have contributed to Greene's 2019 death.
Authorities initially claimed Greene died of injuries suffered during a police chase which ended when Greene ran his vehicle into a tree. After being apprehended by officers, Greene allegedly became unresponsive and died while being transported to a local medical facility. Greene's family filed a wrongful death lawsuit in May against seven police officers connected to Greene's death. The audio clip obtained by the AP allegedly features the voice of Master Trooper Chris Hollingsworth telling another individual that he engaged in violence against Greene.
"I beat the ever-living f*ck out of him," Hollingsworth could allegedly be heard to say, adding that he choked Greene and "everything else trying to get him under control."
"We finally got [Greene] in handcuffs when a third man got there, and the son of a bitch was still fighting him, was still wrestling with him trying to hold him down" the recording continued. "He was spitting blood everywhere and all of a sudden he just went limp."
Newsweek has neither obtained the audio recording nor verified the authenticity of the recording.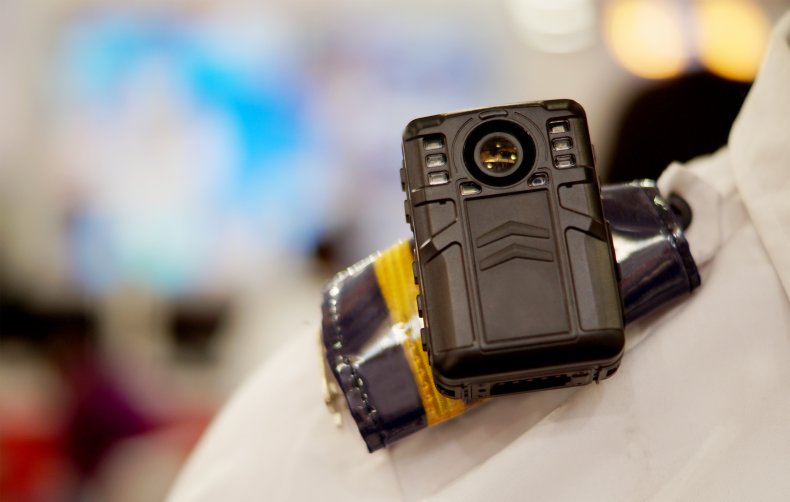 Master Trooper Hollingsworth was placed on paid leave after an internal investigation was opened by the Louisiana State Police more than a year after Greene's death. Shortly after being informed of the Louisiana State Police department's intention to fire him in September, Hollingsworth died in a single-car accident.
In the wrongful death lawsuit, Greene's family alleges that a post-mortem examination of Greene's injuries were inconsistent with reports initially provided by Louisiana officers.
"The call for Emergency Medical Services concealed the fact that lethal force had been used," the complaint read. Officers had also claimed that Greene had been under the influence at the time of the accident, but a toxicology exam determined that Greene had not ingested any intoxicants.
Union Parish coroner Renee Smith told the AP that her office had labeled cardiac arrest as the cause of Greene's death. While the official coroner's report made note of the auto accident, no police struggle was mentioned.
Body camera footage of the incident has not been released by authorities. In September, Louisiana Governor John Bel Edwards said the public would receive the footage when investigations into Greene's death were completed.
In September, a federal civil rights investigation into Greene's death was opened by the Federal Bureau of Investigation, the U.S. Justice Department's Civil Rights Division and the U.S. Attorney's Office for the Western District of Louisiana.
Newsweek reached out to the FBI for comment.