Trooper Nicholas Clark: Tributes Paid to New York Officer Shot Dead by School Principal
Tributes have been paid to the New York State Trooper was shot dead while responding to a 911 call about a suicidal person.
Nicholas Clark, 29, was one of several law enforcement officers responding to a domestic dispute call from a woman about her estranged husband, Bradford Central School District Principal Steven Kiley, 43. Kiley had barricaded himself inside his home in Erwin, Steuben County, on the morning of June 2.
During the course of the response, Clark was shot dead by Kiley. The suspect himself was later found dead from an apparent self-inflicted gunshot wound.
Clark, who graduated from the 203rd Session of the State Police Basic School in September 2015, lived in Troupsburg, New York. He was assigned to SP Bath, Troop E, at the time of his death.
"This is a terrible loss for the New York State Police and our thoughts and prayers are with Trooper Clark and his family," said Chris Fiore, First Deputy Superintendent of State Police.
New York Governor Andrew M. Cuomo has since ordered flags on all state government buildings to be flown at half-staff in honor of the slain trooper, who was previously a two-time state wrestling champion and once tried out for the Buffalo Bills
Speaking at a press briefing following the shooting, Coumo condemned the "senseless act of violence" and paid tribute to Clark.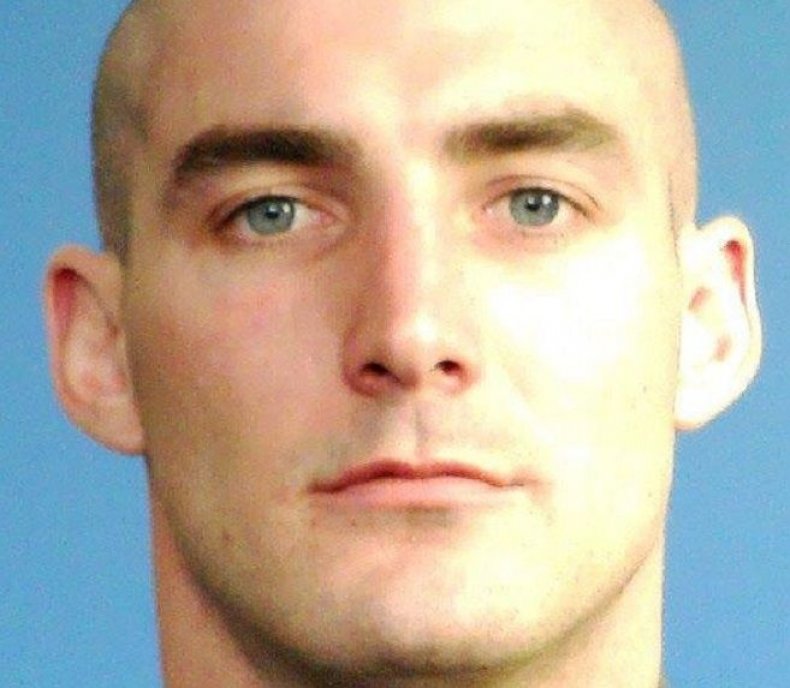 "A 29-year-old trooper, a stellar trooper with an extraordinary record, his whole life before him," Coumo said. "Great athlete. Well-accomplished. He wanted to do one thing, which was help people. To help public service and that's what the New York State Police afford, an opportunity to give back to your community, to help your community.
"To the State Police and to all police officers in this state—I want them to know that every person in the State of New York has nothing but respect for them, trust in them, and love for them and their families.
"We know the danger that you put yourself in every day when you leave the house. We know the fear that is in your families' hearts when you're out there. And we truly and deeply appreciate the risk that you take to keep our families safe."
Before he was a state trooper, Clark attended New York's Alfred University and played football for the Saxons, where he became one of the most decorated players in the program's 120-year history.
"Nick is one of the all-time greats that has ever worn the Purple & Gold and did so in a way that left a legacy that will never be forgotten," Alfred University's Director of Athletics Paul Vecchiosaid.
"His passing underscores the incredible sacrifices and risks that these brave men and women make every day to keep our communities safe."
Alfred University President Mark Zupan added: "Nick was a wonderful young man, highly regarded for his community spirit, great heart, and unquestionable skills as a football player. Whenever the Saxons got into a tough situation on the football field, the coaches sent in Nick Clark to get the job done."
Clark is survived by his survived by his mother, Theresa Gunn—an Alfred University professor—his father and his brother.
If you have thoughts of suicide, confidential help is available for free at the National Suicide Prevention Lifeline. Call 1-800-273-8255. The line is available 24 hours, every day.