A Florida Highway Patrol trooper has been hailed as a hero for putting her vehicle—and herself—in harm's way after a woman allegedly drove drunk in a BMW on the wrong side of a highway.
The alleged driver of the BMW was identified as Kristen Kay Watts, 52, of Sarasota. She was arrested and charged with DUI causing serious injury, two counts of DUI-related property damage and two counts of reckless driving involving injury and property damage.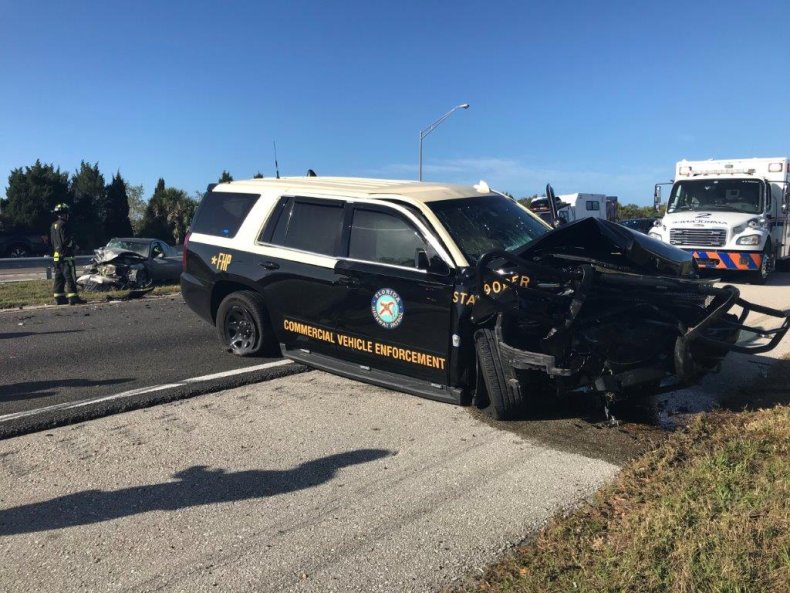 FHP Public Affairs Officer Sergeant Steve Gaskins told Newsweek that the incident occurred at about 8:45 a.m. on March 6, when a 2011 BMW 335i reportedly traveling northbound on Interstate 275 at an excessive rate of speed approached a road closure in place due to the Armed Forces Skyway 10K Race involving nearly 7,000 participants "and scores of support staff."
The BMW failed to stop or detour onto U.S. Highway 41 as directed, officials said, and instead drove through numerous traffic cones and around other barricades with state officers present.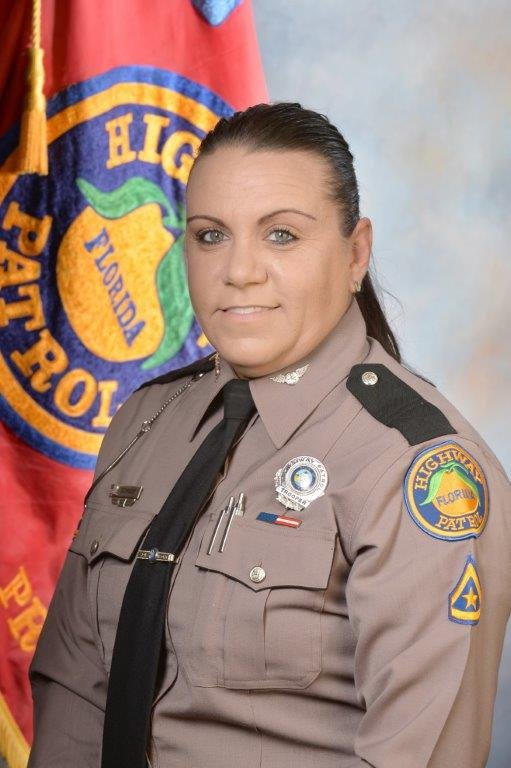 Toni Schuck is recuperating at her Florida home and receiving praise from her colleagues.
Florida Highway Patrol
When officers attempted to conduct a traffic stop, the driver allegedly continued northbound on State Road 93 and encountered two more officers who were assigned to guard the northbound Skyway Toll Plaza.
"Once again, the BMW failed to stop and continued through the Toll Plaza," Gaskins said.
Two FHP troopers responded southbound in the northbound portion of SR 93, from the south Skyway rest area, to intercept the suspect and protect the thousands of civilians on foot on the Skyway Bridge.
"As the BMW approached the two troopers, the driver evaded the first trooper and collided nearly head-on with the second trooper, who steered into the path of the BMW to end the event," he said.
That trooper was Toni Schuck. Video initially posted by the Florida Department of Highway Safety and Motor Vehicles on Twitter showed the speeding BMW collide with Schuck at great impact.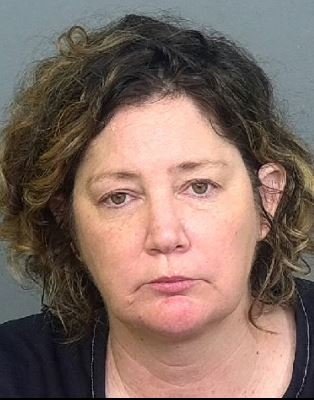 Kristen Kay Watts, 52, of Sarasota, was arrested for multiple DUI-related charges.
Florida Highway Patrol
She and Watts both sustained serious injuries and were transported to an area hospital following the crash. The northbound lanes of SR 93 were closed until 2 p.m.
Watts was transported to the Manatee County Jail where, according to the FHP arrest report, Watts provided two breath samples at 2:31 p.m. and 2:34 p.m., blowing a .094 on the first and .090 on the second, respectively.
"The Florida Highway Patrol applauds the actions of Trooper Toni Schuck, a 26-year veteran of the patrol who, as the last line of defense to the Skyway 10K runners, placed herself in harm's way to protect others," FHP said, adding that the month of March is Impaired Driving Awareness Month.
Those wishing to contact Schuck, who is reportedly continuing her recovery from her home, can send thoughts to Florida Highway Patrol, 11305 North McKinley Drive, Tampa, FL 33612 or via social media.