Troops Protecting Nuclear Base Found on Acid: 'I Felt Paranoia, Panic'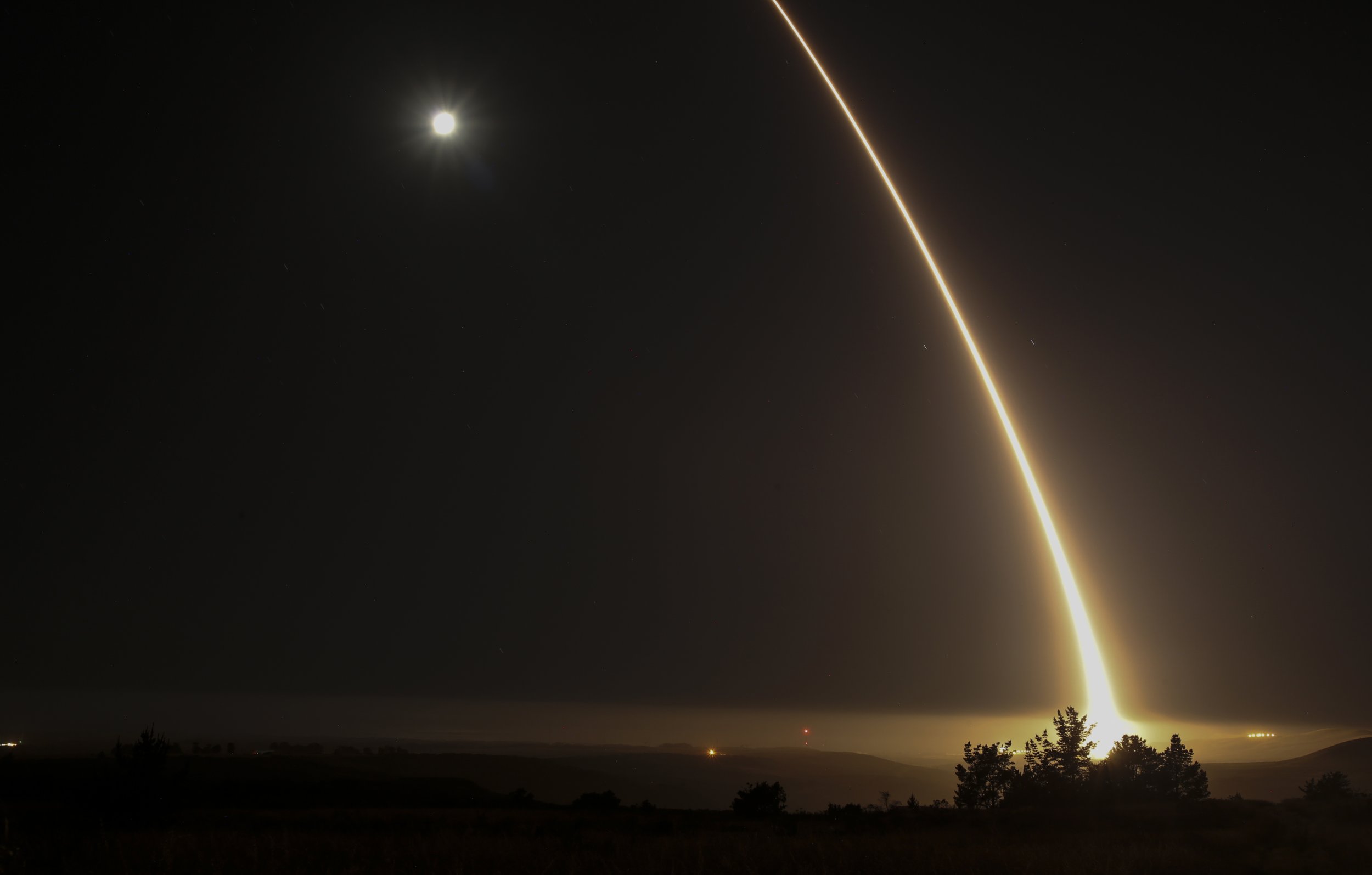 Troops tasked with protecting some of America's deadliest weapons, nuclear missiles, were caught taking the hallucinogenic drug LSD, among other substances.
The Associated Press obtained a number of Air Force records showing 14 service members were disciplined for involvement with an LSD drug ring at F.E. Warren Air Force Base in Wyoming. Six of those airmen were convicted of distributing or taking the drug, though none were accused of taking the drugs while on duty.
One soldier, however, said that he could not respond to an emergency situation while under the influence of LSD. "I felt paranoia, panic," said Airman First Class Tommy Ashworth in court proceedings obtained by the wire service.
"I didn't know if I was going to die that night or not," said Ashworth in another proceeding.
The report detailed the soldiers describing mind-altering experiences from ingesting the LSD, commonly referred to as acid. In addition to the acid, soldiers were found to have taken cocaine, ecstasy and marijuana. The investigation began in 2016 when an airman posted about drug use on social media.
"The Air Force takes allegations of misconduct by any of its members seriously. Drug use is not tolerated, condoned, or ignored and offenders are held appropriately accountable," the Air Force said in a statement to Newsweek.
F.E. Warren Air Force Base is home to several nuclear-capable intercontinental ballistic missiles (ICBM), which when shot into space, can deliver a nuclear payload to targets across the globe. The base stands at the ready 24 hours a day, every day of the year.
The nuclear base convictions come at a time of heightened global insecurity surrounding nuclear weapons. Last year, North Korea tested its own version of an ICBM with the theoretical ability to strike anywhere in the U.S. The country also tested its largest-ever nuclear bomb last year. U.S. intelligence believes that North Korea has developed a successful nuclear warhead.
"The [intelligence community] assesses North Korea has produced nuclear weapons for ballistic missile delivery, to include delivery by ICBM-class missiles," according to a report obtained by The Washington Post last year.
This is not the first incident of drug use among members of the Armed Forces. Earlier this month, 10 Navy SEALS and another Navy soldier tested positive for cocaine and methamphetamine use. In 2016, the East Coast SEALs "took an operational pause" to investigate drug use and one sailor tested positive for illicit substances.
"We have a zero-tolerance policy for the use of illicit drugs and as such these individuals will be held accountable for their actions," said a Navy spokesperson to Military.com.
This story was updated at 11:55 a.m. ET to include a statement from the Air Force.