Colorado Woman's Bloody Picture of Mountain Lion 'Trophy Hunt' Sparks Online Backlash: 'Pure Psychopathic Evil'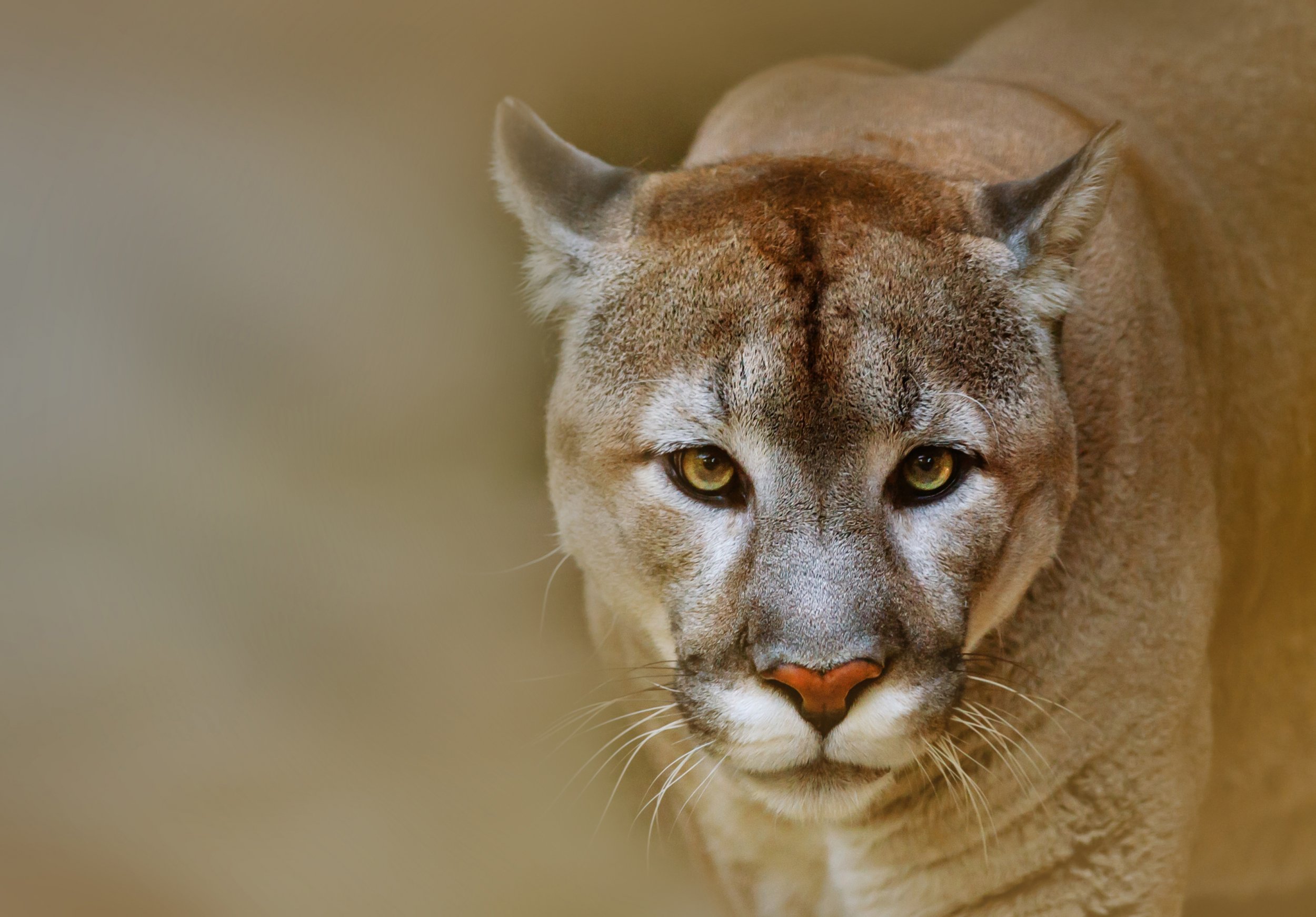 Images of a young woman covered in the blood of a hunted mountain lion in Colorado have sparked outrage on social media.
Shared by wildlife activist group Prairie Protection Colorado (PPC) on Facebook in February, the controversial images quickly garnered hundreds of comments—mostly from enraged social media users.
PPC shared one photo of a blonde woman holding the body of a dead mountain lion and another showing her smiling and displaying her bloodied hands. A screenshot—dated back to December—apparently featured a Facebook post from the woman expressing her excitement over the successful hunt. Local media identified the woman as Franchesca "Franny" Esplin.
"Anyone that knows me has known that this hunt has been at the top of my bucket list forever. I'm beyond grateful for the opportunity to harvest this amazing tom," the post read. "I'm still on Cloud 9."
"It's a trophy hunt," PPC executive director Deanna Meyer told local Fox affiliate KDVR. "They're taking animals for joy."
Meyer's group shared Esplin's photos with a message that began: "This is the mentality of people who kill predator species for sport and fun. Make no mistake that Colorado's wildlife policies and officials support this insane looting of Colorado's wildlife."
"We have to do more than get angry and type about it on Facebook. We need to all come together to start the process of changing laws," it continued.
Numerous Facebook users expressed outrage over the post. "That mountain lion is not an object, like a new car or a diamond ring. It is a stunningly beautiful living being with feelings, emotions, and a right to live, just like this so called hunter. Shame on her," wrote Richard Clark.
"Pure psychopathic evil!" added user Anne-Marie Richards.
Other users called out particularly aggressive social media reactions. "It's important to fight for what we believe without bringing out the worst characters in ourselves by: wishing death upon her, bringing politics into this, bringing her weight into this, and abusing mental health language," wrote user Shae Rasmussen. "Nobody will listen when they're being put down. Period. There's better ways to communicate."
"This animal was hunted and shot legally. Got a problem with it get over it," wrote Eric Clevenger. "Want to make a change? Leave her alone and go after the laws that allow it."
Esplin, of Colorado's Western Slope, told KDVY her hunt was "completely legal," and said she and her family had received threats over the images.
Meyer told Newsweek the post wasn't meant to demonize Esplin in particular, but to call out "trophy hunting" more generally. "A lot of people do not know that mountain lions, prairie dogs, bobcats, coyotes, bears and many other native species are being slaughtered throughout the country for 'fun' and in the name of 'conservation,'" she said. "Franchesca's pictures perfectly illustrated the driving mentality behind sport and trophy kills."
Although the post brought "a lot of polarization," she continued, "it highlighted quite effectively the ethos behind sport hunting. The comments that Franchesca made in conjunction with her photos really showed the demented thought processes of these sport hunters."
PPC—which focuses on conserving Colorado's prairie wildlife—plans to release further photos of sport hunting, with the ultimate goal of changing hunting laws.
"The main way to get the public involved is to educate them that this is going on, and that it isn't just an isolated incident; this happens continuously and is supported throughout the sport hunting community," Meyer said.