Tropical Depression Forms on the Heels of Hurricane Ian Crushing Florida
A tropical depression has formed in the Atlantic Ocean one week after Hurricane Ian left a trail of destruction in Florida.
Tropical Depression 12 formed a few hundred miles west of the Cape Verde islands, the National Hurricane Center (NHC) said on Tuesday. Tropical depressions, which are themselves capable of producing strong winds and heavy thunderstorms, sometimes develop into stronger tropical storms and hurricanes.
However, meteorologists do not believe that the current tropical depression is likely to pose any threat to the U.S. even if it forms a tropical storm or eventual hurricane, due to its location still being far to the east of North America. The Cape Verde islands are located about 385 miles west of Senegal.
"Tropical Depression 12 has formed off the coast of Africa with 35 mph winds," Ed Bloodsworth, chief meteorologist for CBS affiliate WKRG, tweeted on Tuesday. "It will strengthen to a tropical storm most likely by tomorrow but it will be a very short-lived system. No impacts for the US."
Meteorologist James Spann predicted in a tweet that the tropical depression would be "one of those short lived, junk systems that will stay far from land."
If the system does strengthen, it could be named Tropical Storm Julia, with "Julia" and "Karl" being the next two names in line on the World Meteorological Organization's 2022 list of tropical cyclone names for the Caribbean Sea, Gulf of Mexico and North Atlantic Ocean.
In addition to the tropical depression, the NHC also noted that a "broad area of low pressure" with the potential to develop into a stronger storm was located several hundred miles east of the Winward Islands in the southern Caribbean and heading west.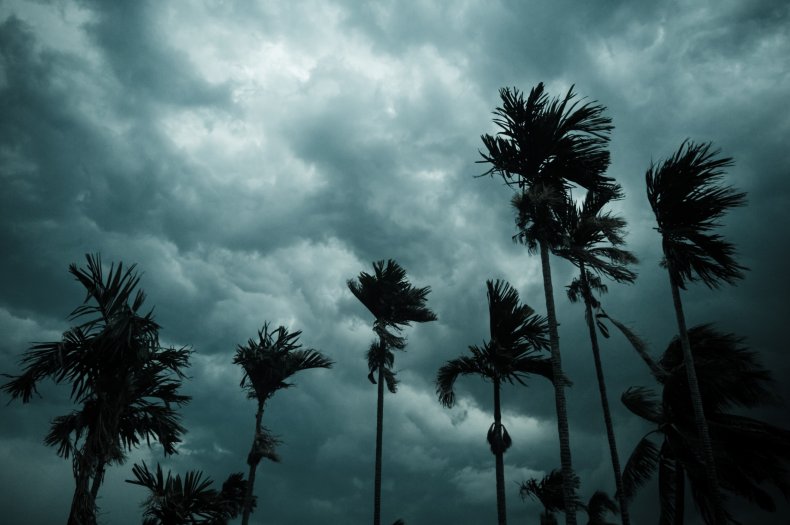 The system is forecast to have a 40 percent chance of developing into a tropical cyclone within 48 hours and a 70 percent chance of developing into one within five days.
The system is headed toward Central America according to the NHC, who said that "conditions are forecast to become more conducive for development later this week when the system reaches the central and western Caribbean Sea."
Meteorologist Cindy Preszler of Miami CBS station WFOR tweeted that neither of the systems in the Atlantic posed any threat to south Florida.
"Two systems in the tropics right now but neither is a threat to South Florida," she said. "Tropical Depression #12 was is small & way our east... not a problem. The wave nearing the WIndward Islands is expected to move west toward Central America by the weekend."
At least 108 deaths related to Hurricane Ian have been recorded in the U.S. as of Tuesday, including 104 in Florida and four in North Carolina, according to CBS News. Tracking site PowerOutage.US indicated that 360,000 Florida residences remained without power. Total outages in Florida peaked at around 2.7 million last Wednesday.
Hurricane Ian may become one of the most expensive natural disasters in U.S. history, with the cost of repairs in Florida alone estimated to be as much as $47 billion.
Newsweek reached out to the NHC for comment.