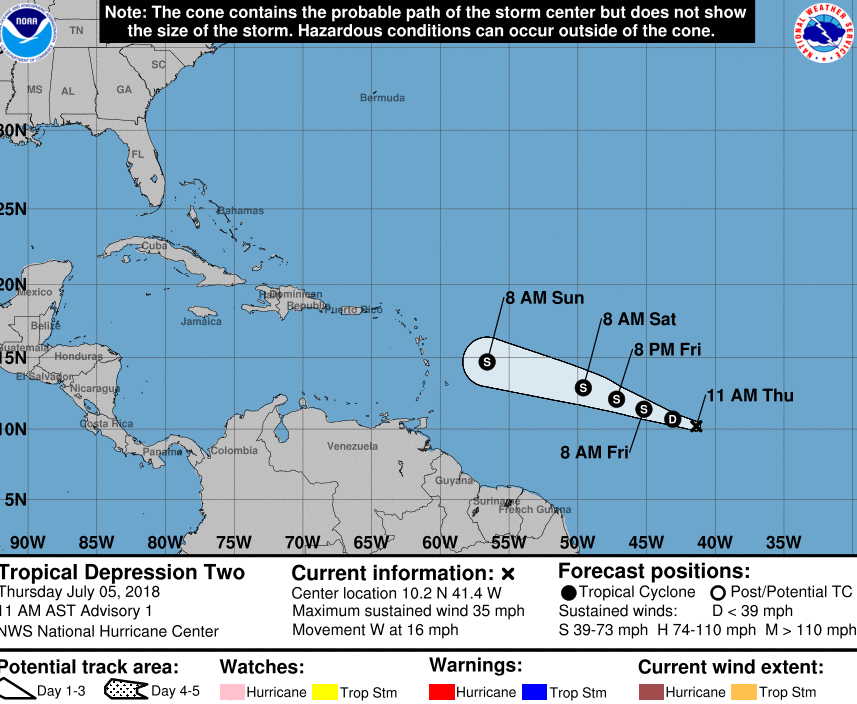 A weather pattern dubbed "Tropical Depression Two" has formed in the Atlantic, the National Hurricane Center said in an advisory Thursday. The storm was about 1,385 miles east-southeast of the Lesser Antilles with maximum winds of about 35 mph.
The storm could strengthen and become a named storm: Tropical Storm Beryl, the Tampa Bay Times reported. It was moving west at about 16 mph. Tropical Depression Two was, however, expected to dissipate east of the Lesser Antilles over the weekend, the NHC said. That means it likely won't hit Florida as a tropical depression.
"Some strengthening is possible, and the depression could become a tropical storm later today or on Friday," the NHC said Thursday. "The system is forecast to degenerate into an open trough east of the Lesser Antilles over the weekend."
This is a developing story and will be updated as more information becomes available.