Tropical Depression Willa Track, Path Update: Storm Forecast to Reorganize Into Nor'easter
On Tuesday, Hurricane Willa hit the Mexican coast near Isla Del Bosque, Sinaloa, as a Category 3 storm with wind speeds of 120 miles per hour. While the storm is rapidly weakening, its remnants may come together to form a Nor'easter affecting the East Coast of the United States.
After making landfall, Willa quickly weakened to a tropical depression as it moved inland over Mexico. By Wednesday morning, Willa had wind speeds of only 35 miles per hour and further weakening was expected until the storm dissipated by early afternoon.
Rain will also lessen, although, the National Hurricane Center reported 2 to 4 inches of rain, with a maximum of 6 inches that could still possibly fall in eastern Durango, northern Zacateca and southern Coahuila. The rain could cause potentially life-threatening flash floods and mudslides.
In Escuinapa, about 9 miles from where the storm hit, the roof of a local hospital was damaged, according to BBC News. Officials also told CBS News that some residents were without power and torrential rain forced evacuations and school closures.
"We've had rain all day. There is nobody in the streets. Everything is closed," Alberto Hernandez, a Teacapan resident, told CBS News. "But not everyone wanted to leave, even though authorities made it clear that he who stays does so at his own peril."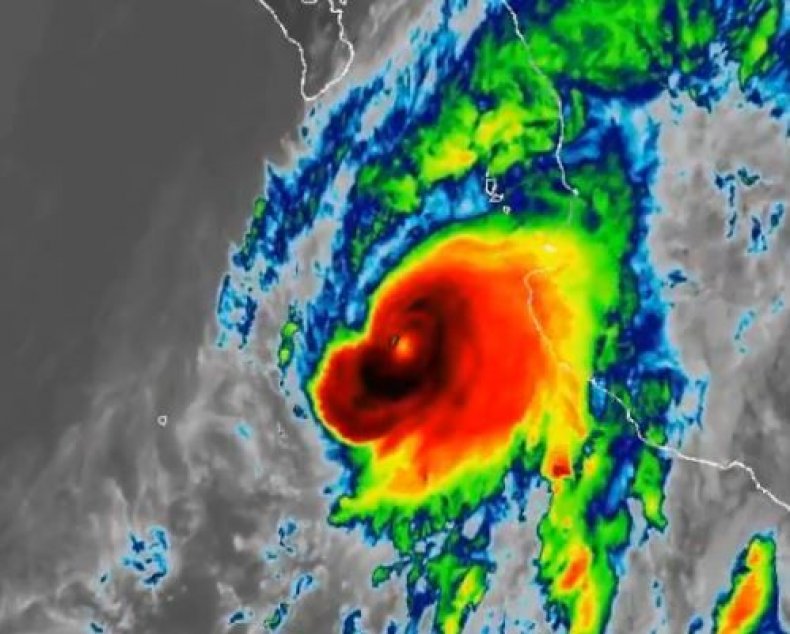 Ahead of the storm, more than 4,250 people were evacuated from coastal towns, and the federal government issued a decree of "extraordinary emergency" for 19 municipalities in Nayarit and Sinaloa states.
Some also speculated that the storm's path would take it directly into a migrant caravan that's making its way toward the United States. The storm hit hundreds of miles from the caravan. Although, AccuWeather meteorologist Steve Travis told USA Today that if the caravan passes through Texas, they could see some rain from the storm.
"If they take a western track and head for the California border, they will have to deal with what the storm left behind," Travis explained. "They will move through wind damage, and washed-out roads are certainly a likelihood."
The storm is quickly dissipating, but the energy and moisture from the storm are expected to reorganize to form a coastal storm that's forecast to move up the East Coast, according to ABC News. The storm is predicted to dump rain in Florida and then move into the Carolinas by Friday afternoon, bringing heavy rain from Atlanta to Washington, D.C.
After that, CBS News reported, the remnants of Willa will merge with a cold front and turn into the season's first Nor'easter. Heavy wind and rain are expected for the East Coast and possible coastal flooding could bleed into Saturday. Winds ranging from 50 to 70 miles per hour and waves of up to 20 feet are forecast for coastal areas from Virginia to New England.
"Willa will have a second life over the United States," CNN meteorologist Brandon Miller told the news outlet.
Temperatures have the possibility to drop low enough for a few flurries in southern New Jersey, and in areas of Vermont, New Hampshire and Maine, there could be as much as a foot of snow, possibly causing power outages.
By Sunday, the Nor'easter is expected to move away, but the cold weather may remain.