Tropical Storm Barry Evacuations: Orders Issued for Jefferson, Lafourche, Plaquemines, St. Charles Parishes
Tropical Storm Barry is forecasted to bring life-threatening conditions to Louisiana and ahead of the storm's expected landfall, and several areas of the state have issued evacuation orders to local residents.
On Friday morning, Barry, still classified as a tropical storm, was gaining strength and forecasted to make landfall Saturday as a hurricane. Given its slow-moving nature, the National Hurricane Center warned Barry could bring a prolonged duration of heavy rain, which had the potential to cause life-threatening flooding.
President Donald Trump declared a state of emergency for Louisiana, which Governor John Bel Edwards said would help the state coordinate and respond to the storm better. Officials activated an estimated 3,000 National Guard members, and Bel Edwards advised residents to pay close attention to local officials and heed their warnings. Some of those messages included orders to evacuate.
Grand Isle/Jefferson Parish
Grand Isle Mayor David Camardelle issued a mandatory evacuation order on Thursday as of noon CDT. The Grand Isle Police Department would also enforce a 10 p.m. CDT curfew.
Camardelle told anyone with vehicles, boats or campers in low areas to bring them to higher areas until the storm passes, because rainfall totals were expected to reach as high as 10 inches. Campers and recreational vehicles that were not properly anchored were also ordered to be removed from the island before 12:00 p.m. CDT on Friday.
Lafourche Parish
Officials ordered a mandatory evacuation for areas south of Leon Theriot Lock in Golden Meadow, including Port Fourchon. A shelter was available for people at the Raceland Recreation Center, although officials said the shelter should be a last resort for people who have no other safe place to evacuate.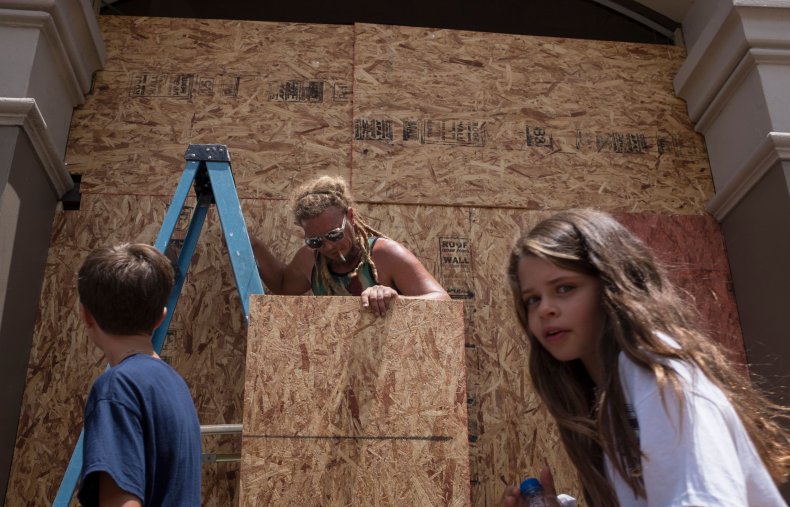 Bank of Plaquemines Parish
A mandatory evacuation order was put in place for the entire Bank of Plaquemines Parish and West Bank, starting at Oakville south of Venice. Although the threat of the Mississippi River levee overtopping decreased, it was still a concern and the predicted storm surge was between three and six feet.
Officials opened the Belle Chasse Auditorium as a shelter for residents in Plaquemines Parish. If conditions continue to worsen, residents at the Belle Chasse Auditorium will be transported to a point shelter in West Monroe.
St. Charles Parish
On Friday morning, St. Charles Parish President Larry Cochran issued a voluntary evacuation for residents living in low-lying areas prone to flooding during heavy rain. A storm surge for the area could reach up to six feet, with rainfall of up to 17 inches. The Edward A. Dufresne Community Center was opened as a shelter for residents beginning at 8 a.m. CDT Friday. Residents were encouraged to bring identification documents, clothing and toiletries, a small pillow and an extra blanket and any necessary prescriptions.
After being decimated during Hurricane Katrina in 2005, eyes were turned to New Orleans ahead of Barry's arrival. Bel Edwards said 118 out of 120 pumps were functioning and that he expected New Orleans to weather the storm.
New Orleans Mayor Latoya Cantrell issued an emergency declaration for the city, but no evacuations have been ordered. Cantrell advised residents on Twitter to wrap up their preparedness activities, including gathering emergency supplies and preparing their properties for heavy rain and wind.