Tropical Storm Bud: Latest Path And Forecast as it Approaches Cabo, Baja California
Tropical Storm Bud significantly weakened as it moved off Mexico's Pacific coast towards the southern end of the Baja California peninsula, in north-western Mexico, where it is predicted to hit tonight.
According to the U.S. National Hurricane Center, the storm's maximum sustained winds reduced to only 50 mph on Wednesday, from the Category 4 130 mph it was a day prior, as it traveled over chilly water.
Although weather forecasters have predicted that Bud will continue to diminish in strength, it will likely still be a tropical storm carrying heavy rainfall by the time it arrives on the southern tip of the Baja California peninsula on Thursday evening, reported Associated Press.
After passing through the Baja, the storm is expected to cross the Gulf of California throughout the day on Friday before hitting Mainland Mexico that evening.
Bud's projected path shows it nearing San José del Cabo and Cabo San Lucas, two highly popular resort cities on the southern tip of the Baja California peninsula that attract millions of visitors each year.
On Thursday, areas in western Jalisco, Nayarit, Sinaloa and southern Baja California Sur are expected to experience heavy showers. Thunderstorms are also predicted to hit most of Baja California Sur and areas close by on Friday and parts of the weekend.
According to Accuweather, the risk of flash flooding and mudslides in north-western Mexico and southern Baja California has increased. There are also warnings that deadly torrents may arise from small streams and rivers.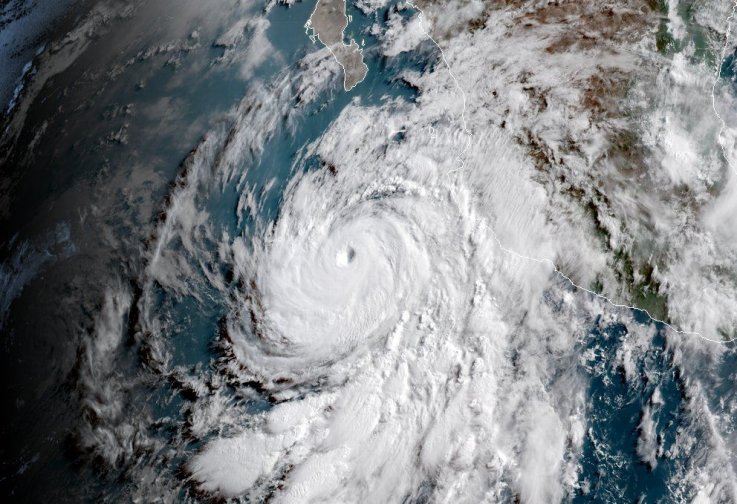 A tropical storm warning was issued by Mexican authorities for the Baja coast area covering Santa Fe to La Paz. The Baja California Sur state government also announced that schools in these areas will be canceled from Thursday afternoon through Friday.
The Los Cabos ports were shut midday Wednesday. It is unclear when they will reopen.
The areas closet to the storm's path could experience mudslides that demolish roadways and communities. However, the most likely outcome is damage to trees and power cuts that could affect some locations for several days.