Tropical Storm Cindy Update: Track Puts Gulf Coast on Notice for 'Life-Threatening' Flash Floods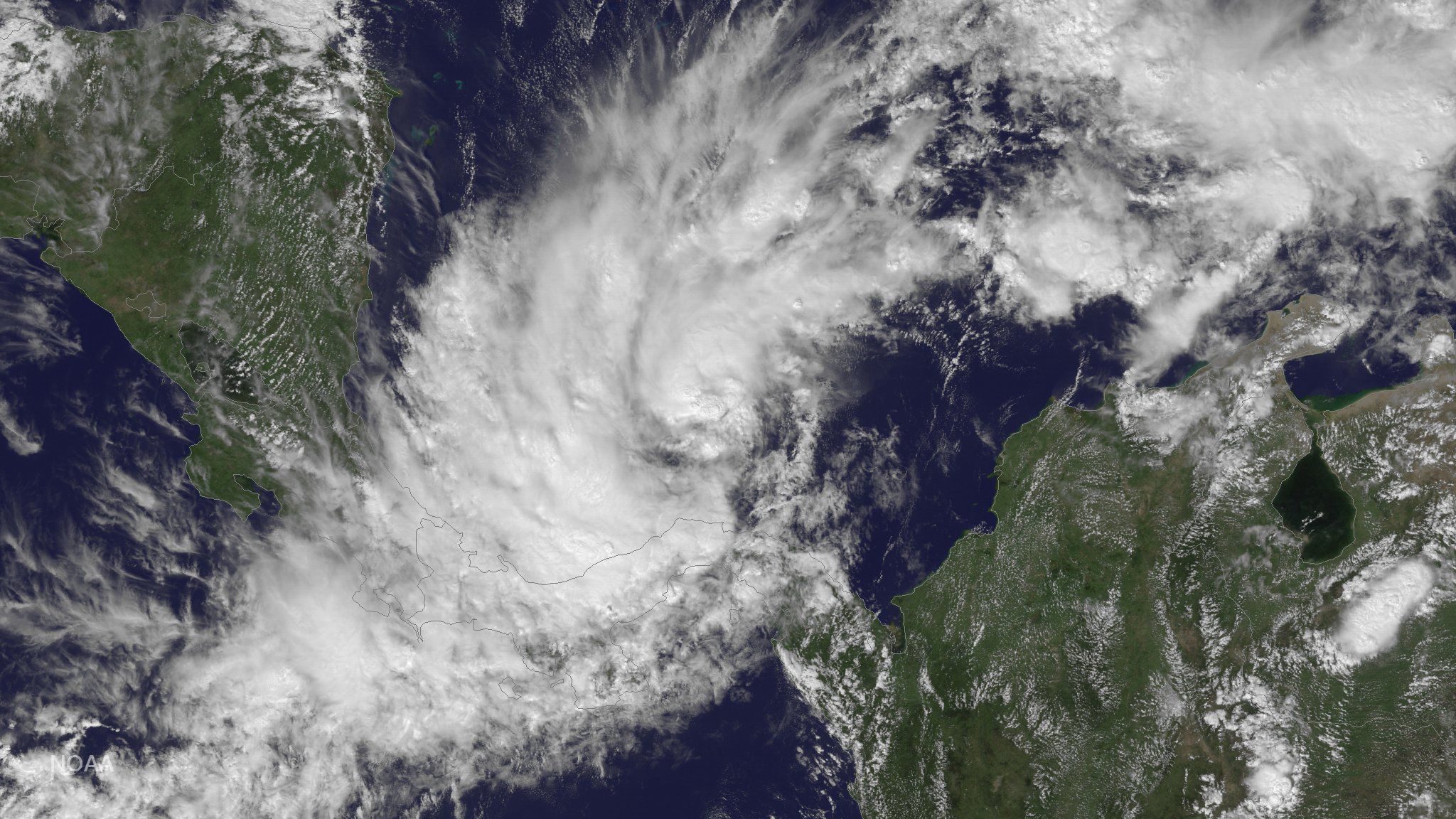 Wednesday may the first day of summer, but if you live along the Gulf Coast, don't expect immediate sunny beach days.
Tropical Storm Cindy formed Tuesday in the Gulf of Mexico, and by Wednesday morning the system was already on track to bring heavy rain and strong winds to parts of Texas, Louisiana, Mississippi and Alabama, according to the Weather Channel. As of 8 a.m. EDT, Cindy's center was situated about 200 miles southeast of Galveston, Texas, with maximum sustained winds of 60 mph. It was moving northwest at about 8 mph.
The National Hurricane Center predicted Cindy would move toward southwest Louisiana and southeast Texas late Wednesday and eventually shift inland.
Though the center said the storm could begin to weaken Thursday, it also predicted Cindy "could cause life-threatening flash flooding" as time goes on. The storm was expected to drop up to nine inches of rain in areas like the Florida Panhandle. Parts of Arkansas and Tennessee could also see up to five inches of rain.
"I'm now waking everybody up in the city," New Orleans Mayor Mitch Landrieu said at a news conference Tuesday, according to NOLA.com. "[This is] a major weather event that we want everybody to pay attention to."
The 2017 Atlantic hurricane season kicked off June 1 and will last until Nov. 30. Cindy is the third named storm so far, following Tropical Storm Arlene, which formed in April and dissipated without making landfall, and Bret, which came together Monday and has since fallen apart.
The Colorado State University Tropical Meteorology Project released an updated extended range forecast for the ongoing hurricane season June 1, and it predicted an average amount of activity in the Atlantic. The project estimated 13 named storms, six of them hurricanes and two of them major.
But that doesn't mean residents potentially affected by Cindy—or subsequent storms—can relax.
"We anticipate a near-average probability for major hurricanes making landfall along the United States coastline and in the Caribbean," project leaders Philip Klotzbach and Michael Bell wrote in their report. "As is the case with all hurricane seasons, coastal residents are reminded that it only takes one hurricane making landfall to make it an active season for them. They should prepare the same for every season, regardless of how much activity is predicted."