Tropical Storm Don, 'Disturbed' and 'Not Particularly Well-Organized,' Inspires Trump Jokes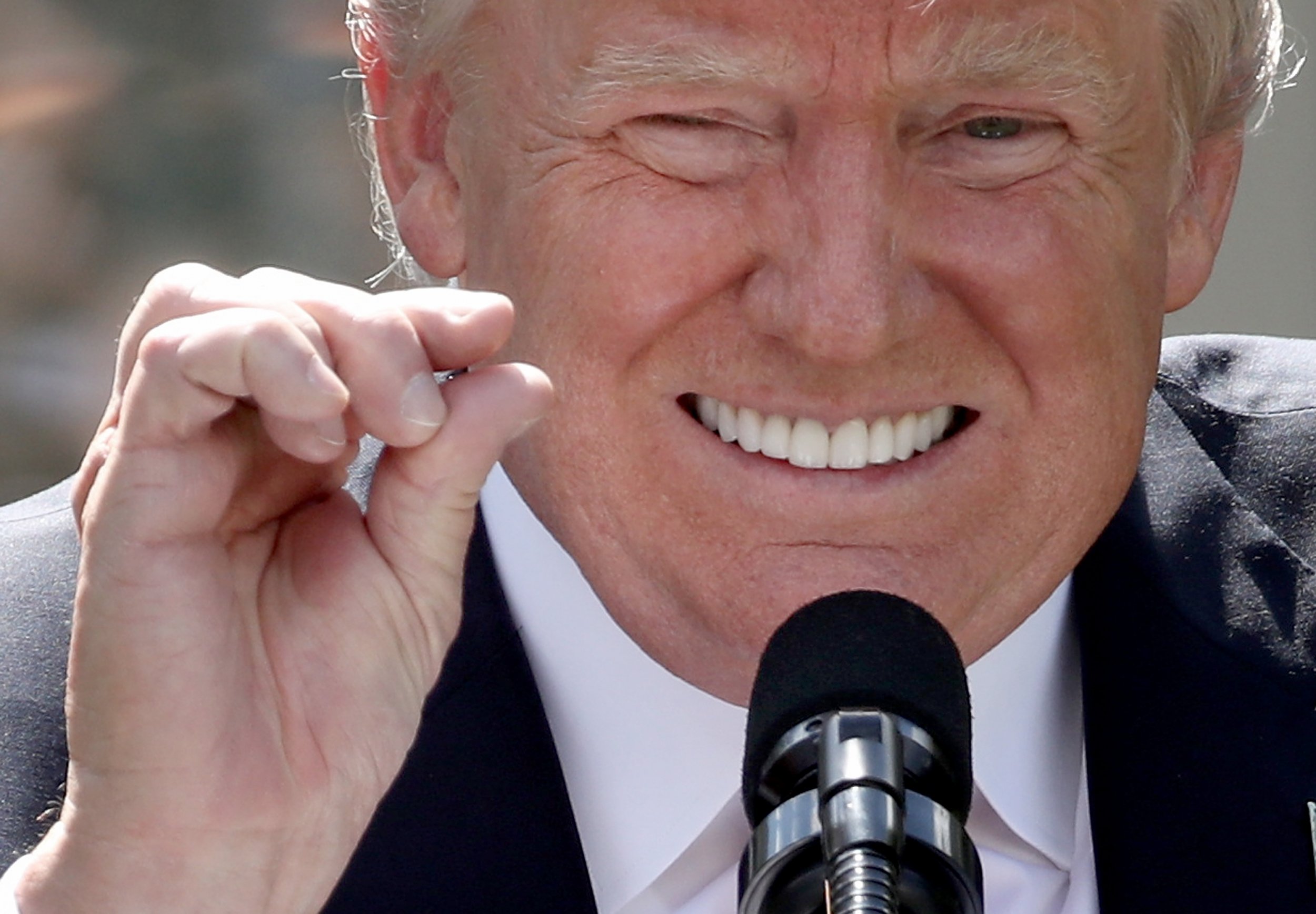 A storm may be churning in the Atlantic Ocean, but the internet just can't help itself.
Tropical Storm Don formed Monday in the Caribbean, bringing with it watches and warnings for places like Grenada, St. Lucia and Barbados. As of Tuesday morning, the system was moving west at about 18 mph, generating winds up to 50 mph and inspiring a lot of jokes, given its shared moniker with the U.S. president.
Even though Don was expected to head toward the Windward Islands with rain that could trigger life-threatening flash floods and mudslides, it wasn't a huge system. Reports said as such—the center declared the storm "small" and "not particularly well-organized," while The Washington Post noted the "disturbed" weather event had a "bleak future"—and social media users instantly seized upon the opportunity to compare it to President Donald Trump.
"Tropical Storm Don not expected to become a hurricane, will dissipate within 72 hours. Low energy. Sad!" BuzzFeedStorm reporter Jon Passantino tweeted, using two of Trump's catchphrases. "Tropical Storm Don. A lot of hot air, going around in circles," CNN commentator Ana Navarro added.
The experts at the National Hurricane Center did not, of course, intentionally name the storm after the president. In fact, they put "Don" on the potential list of storm names back in 2006—a full decade before the tycoon became the Republican Party's nominee and won the November 2016 election. Somewhat ironically, the name "Hilary" also appears on this year's list of names for storms in the Eastern North Pacific region.
"I hadn't even thought about that," Max Mayfield, a former director of the National Hurricane Center, told the Associated Press. "I guarantee you that it has no connection to Donald Trump."
However, the storm does have good timing: Brock Long, Trump's pick for administrator of the Federal Emergency Management Agency, was sworn in less than a month ago.
Going forward, this Atlantic hurricane season was expected to have above-average activity. Colorado State University's Department of Atmospheric Science updated its forecast recently to predict 15 named storms, eight of them hurricanes and three of them major.