National Hurricane Center Says Erika Dissipates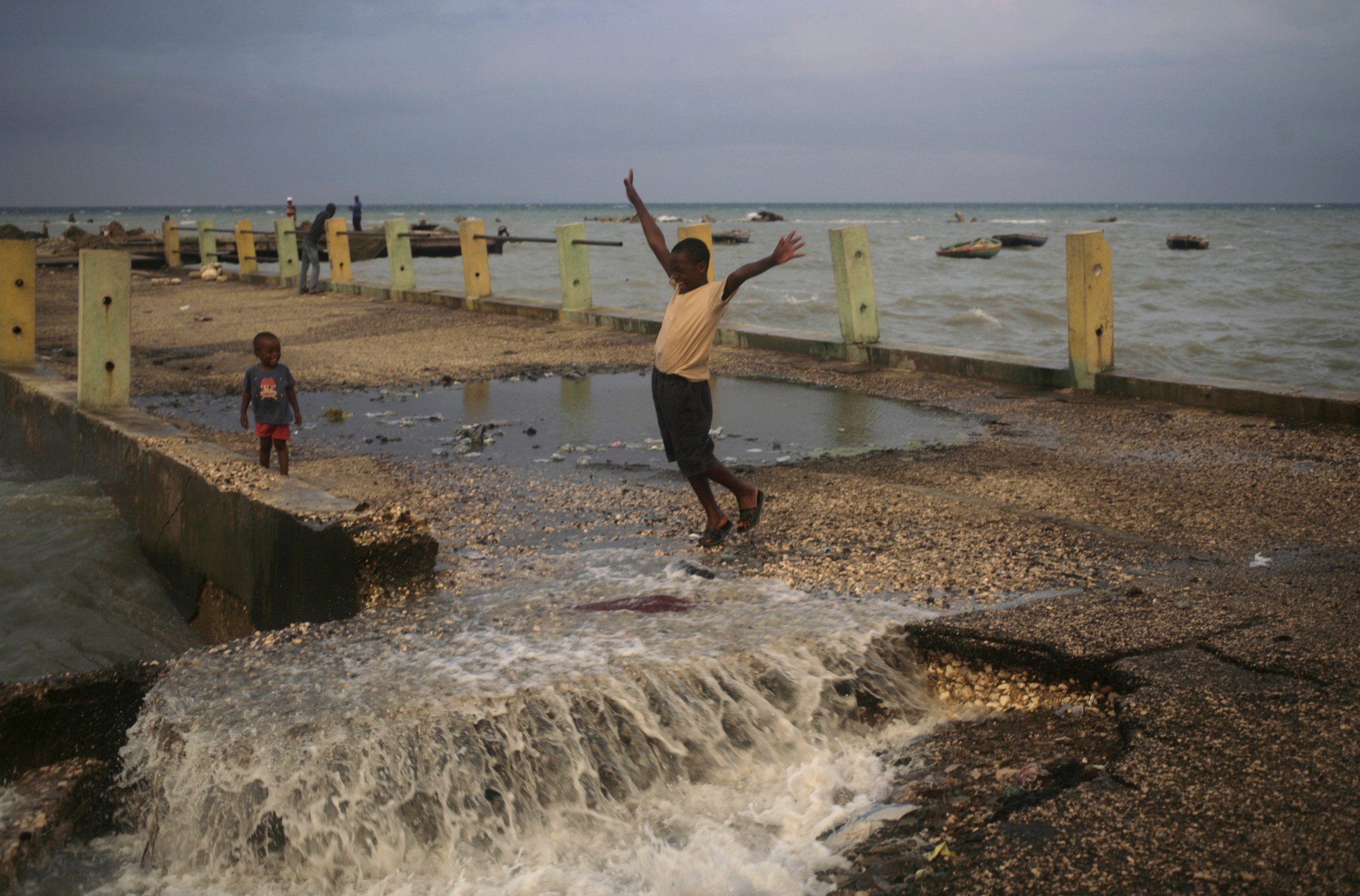 Updated | MIAMI (Reuters) - Erika, a tropical storm that was losing strength as it hit Haiti with heavy rains and strong winds, fell apart on Saturday over eastern Cuba, the U.S. National Hurricane Center said.
"Erika has degenerated into a trough of low pressure," the Miami-based hurricane center said in a Saturday morning forecast advisory.
Erika's maximum sustained winds had dropped to 35 mph (56 kph), just below the tropical storm threshold.
Dominica in the eastern Caribbean was the island worst-affected by Erika, with 20 killed and some still missing.
Still posing a threat of wind gusts and flash floods, the remnants of Erika were now expected to move over central Cuba, potentially providing welcome relief from a drought, before heading out into the Gulf of Mexico and skirting South Florida.
The NHC said the weather system could still regenerate into a tropical storm before reaching the northwest Florida Panhandle.
Florida Governor Rick Scott declared a state of emergency on Friday, noting the storm could travel "up the spine of Florida." He planned to give an update on its potential impact later on Saturday.
Forecasters have described Erika, the fifth named storm of the Atlantic hurricane season, as unusually hard to predict due to disruption from wind patterns and interaction with mountainous terrain.
Meteorologist Jeff Masters with the private U.S. forecaster, Weather Underground, said the island of Hispaniola, which Haiti shares with the Dominican Republic, "has saved us so many times in the past," thanks to its 10,000-feet (3,000-meter) peaks.
"It's probably saved thousands of lives in South Florida over the years," he said.
Impoverished Haiti also appeared to have dodged a bullet as Erika's sustained winds dropped to 45 mph (72 kph) as it moved over the capital, Port-au-Prince, on Friday night, the NHC said.
Haiti is acutely vulnerable to landslides due to widespread deforestation of its hillsides.
After a rainy night, the city woke up Saturday to clear skies and no signs of serious damage. Normally dust-covered trees were a lush green as bulldozers cleared mud from Route 1, the main road north out of the capital.
Dominica's prime minister, Roosevelt Skerrit confirmed in a Friday night address that 20 people had died from swollen rivers and rain-triggered landslides that swept away homes, roads and bridges.
He described the loss of life and economic damage as "monumental," with some communities cut off on the small, mountainous island with a population of about 72,000.
This article has been updated to include more details about the course of the storm.
National Hurricane Center Says Erika Dissipates | World