Tropical Storm Fabio Strengthening Into Major Hurricane: Where Is It Going?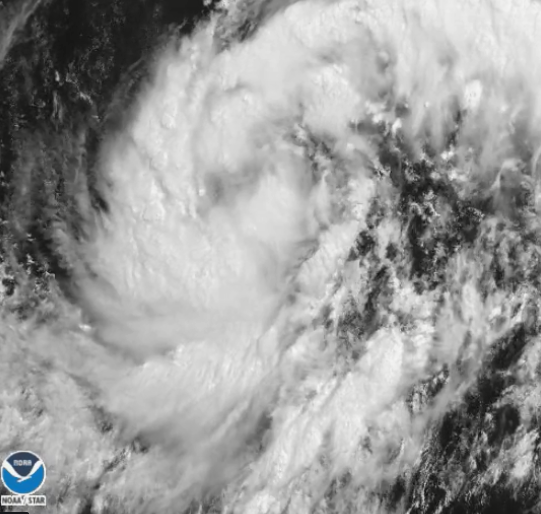 Tropical Storm Fabio was forecast to become a hurricane Monday, the National Hurricane Center (NHC) warned. The storm was roiling off the Pacific Coast of Mexico and will likely become a full-fledged major hurricane with winds of 115 mph by Tuesday, forecasters said.
The storm does not, however, pose any threat to land, the NHC said. It is centered some 530 miles south-southwest of Manzanillo, Mexico, the Associated Press reported.
The storm was moving west off the southern tip of the Baja California Peninsula at about 10 mph. It was expected to continue moving in that direction through Wednesday, away from land. As it moves westward, the storm is expected to weaken.
The eastern Pacific has already seen five named storms since the beginning of June, including two hurricanes. Hurricane Aletta, in early June, was the first hurricane of the eastern Pacific hurricane season, though it was not a major threat to land. The remnants of Hurricane Bud, slightly later in the month, brought rain and flooding to portions of the southern United States.
Forecasters predicted a near or above average hurricane season for the Atlantic. The National Oceanic and Atmospheric Administration told Newsweek in May that it predicted between 10 to 16 named storms, which occur when winds reach at least 39 mph. Of those, five to nine were expected to be major, with wind speeds of 111 mph or more.