If Tropical Storm Josephine is verified in the Atlantic, it will set a new record, becoming the earliest 'J'-named storm in history.
An area of disturbed weather has been located in the tropics, which is predicted to become Tropical Storm Josephine and the 10th storm of 2020's Atlantic hurricane season.
Josephine will not pose a threat to the U.S. Tropical Depression 11 is currently far from the coast, mid-way between Africa and the Lesser Antilles. It is traveling west at around 15 mph with maximum sustained winds of 35 mph. It is expected to continue its path until later today, and then will move to the west-northwest, according to the U.S. National Hurricane Center.
Colorado State University hurricane scientist Phil Klotzbach said the current record for the earliest 'J' named storm is held by Tropical Storm Jose, which appeared on August 22, 2005.
Josephine will track north of the Lesser Antilles in the Caribbean, and is expected to run 1,405 miles east-southeast of Puerto Rico and the Northern Leeward Islands, including Anguilla and St. Kitts and Nevis.
Nine storms have already formed this year, including two hurricanes (surface winds of 74 mph or greater) and seven tropical storms (surface winds ranging from 39-73 mph).
Hurricane Isaias developed last week and is the 9th named storm of 2020. It is also the earliest "I" storm ever in the Atlantic basin. Several people died as a result of the storm, which hit the Caribbean, the East Coast of the U.S. and Canada.
Isaias killed at least two people in the Caribbean. It hit Puerto Rico, Haiti and the Dominican Republic and caused damage to the Bahamas.
Isaias narrowly missed Florida this weekend and continued north to hit Ocean Isle Beach in North Carolina, with maximum sustained winds of 85 mph. When Isaias hit the Carolinas it was classed as a category one hurricane, before being downgraded to a tropical storm.
Two died in North Carolina and the strong winds caused floods and mass property damage, as well as worsening a large fire in the area.
Some 2.5 million residents in New York and New Jersey and Connecticut were left without electricity when the storm made its way through the states.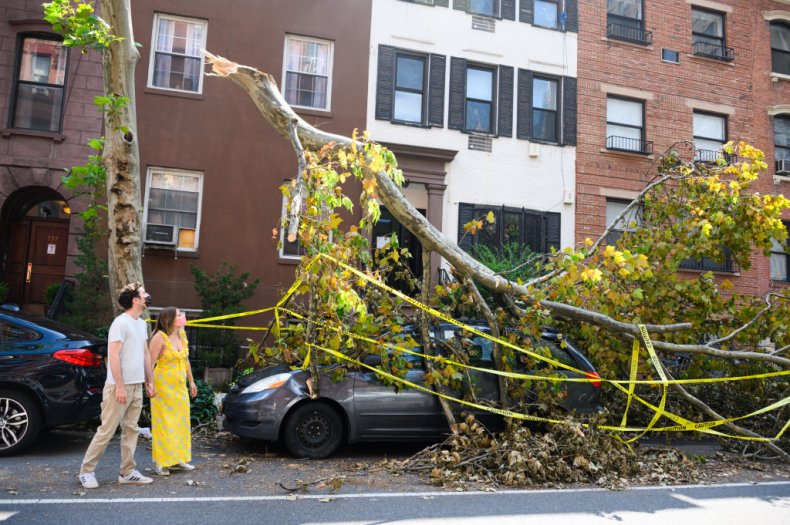 Drivers in New York City and Maryland were killed when trees fell on their vehicles.
Isaias then moved into south-eastern Canada, and has left at least 46,000 residents in Quebec without electricity.
The hurricane season has devastated communities that are already hit hard by the coronavirus outbreak.