Flooding Risk as Tropical Storm Philippe Heads Toward the Florida Keys
Tropical Storm Philippe is continuing across the Caribbean Sea and bearing down on the Florida Keys.
The center of the storm is expected to move across the northwestern Bahamas on Sunday. As of Saturday night, the storm was located around 25 miles northwest of Key West, Florida.
According to the National Hurricane Center, Philippe is moving at 24 miles per hour with winds of 40 miles per hour.
The major threat from Philippe to Florida will be rainfall, which has already started to batter parts of south Florida, and flooding.
A flood watch was issued in the counties of Broward, Miami-Dade and Palm Beach on Sunday and there was also a threat of tornados and high winds, which have already damaged several mobile homes according to Florida newspaper, Sun Sentinel.
"Regardless of development, this disturbance will be a big rainmaker for parts of south Florida and the Keys," FOX meteorologist Tyler Eliasen said on Saturday.
"Widespread rainfall totals of two to four inches are expected, with isolated higher amounts possible. Amounts will taper off quickly further north in the state."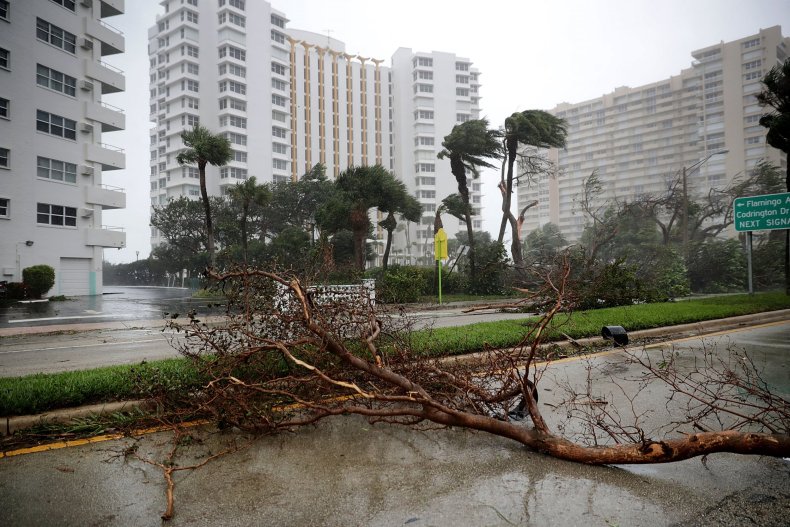 On Saturday, tropical storm warnings were issued in Cuba and the Bahamas as Philippe formed.
Forecasters expect the storm to become a post-tropical cyclone by Monday, which means that it will reduce in intensity.
More than a month of the hurricane season, due to end on November 30, remains, and it is looking like 2017 saw the busiest of all time.
By the end of September, there had been 13 named storms, five major hurricanes of at least Category 3 in strength, and eight hurricanes recorded in total in the Atlantic.
The most damaging was Hurricane Harvey, a category 4 hurricane that was the first to make landfall in the U.S. since Wilma in 2005.