Tropical Storm Philippe: Warnings Issued For Cuba And Bahamas, Cyclone Could Reach Florida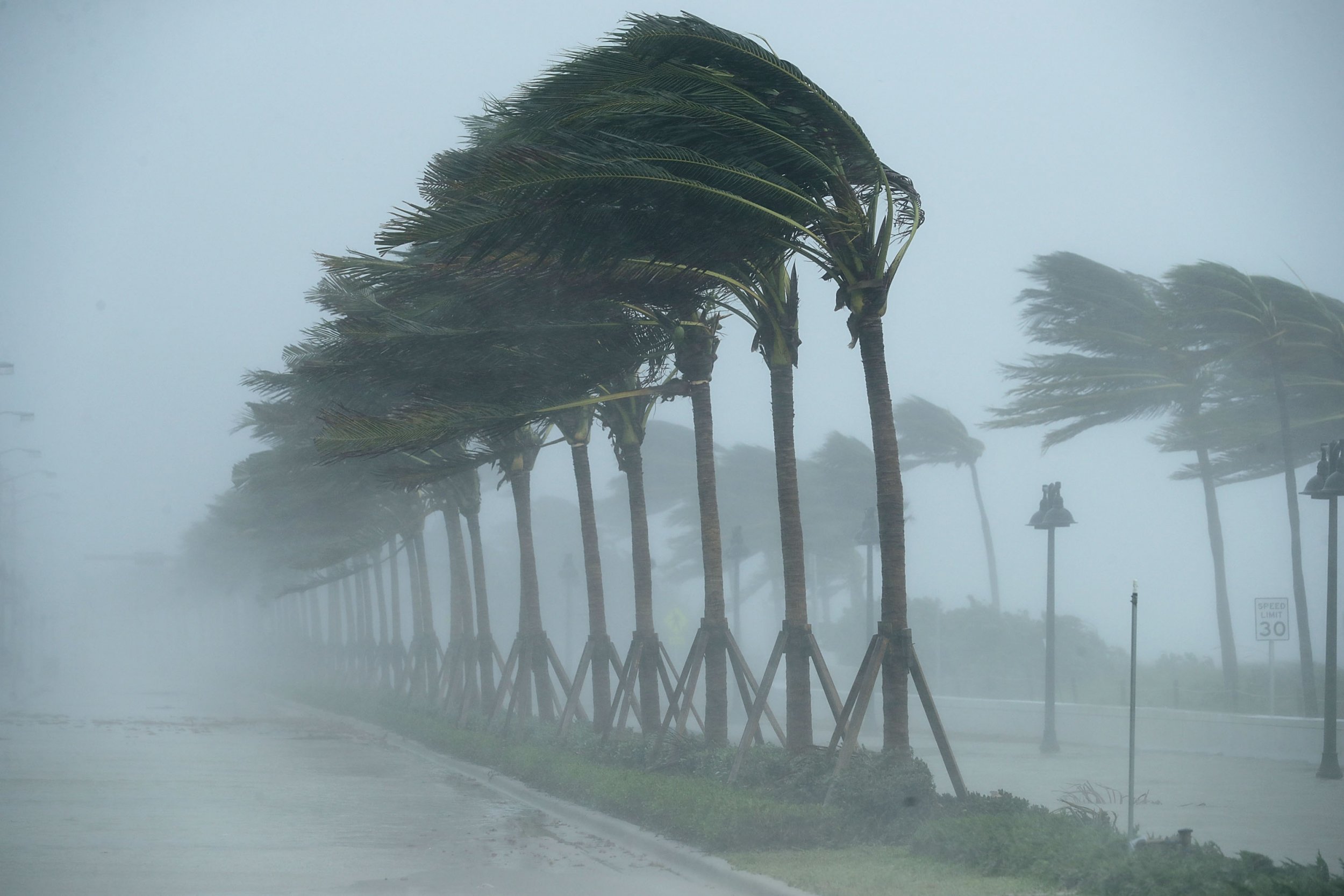 Tropical storm warnings have been issued in Cuba and the Bahamas as a potential cyclone forms in the northwest Caribbean Sea that will be named 'Philippe.'
The disturbance is moving northeast from the western Caribbean Sea at a pace of 7 miles per hour and carries winds of 40 miles per hour, according to the National Hurricane Center, which is naming it 'Potential Tropical Cyclone Eighteen' before its formation.
While it has no defined center at present, it is a weather system that could accelerate, making landfall in Cuba on Saturday night and moving across the northwestern Bahamas. It could then move its way toward South Florida and the Florida Keys.
The southern U.S. state is expected to receive as much as five inches of rain as a result of the storm.
"Regardless of development, this disturbance will be a big rainmaker for parts of South Florida and the Keys," FOX meteorologist Tyler Eliasen said.
"Widespread rainfall totals of two to four inches are expected, with isolated higher amounts possible. Amounts will taper off quickly further north in the state."
Observers say there is more than an 80 percent chance that the disturbance will form into a tropical cyclone. Forecasters said it is "likely to become a tropical storm tonight (Friday) or Saturday," New Orleans local news site NOLA.com reported.
They are warning residents and authorities in the Cayman Islands and South Florida to continue to monitor the progress of the weather system in case it becomes even stronger.
More than a month of the hurricane season remains, with its last day November 30, and it seems the Caribbean and southern U.S. states will continue to endure challenging conditions. It could become one of the busiest seasons of all time.
By the end of September, there have been 13 named storms, five major hurricanes of at least Category 3 in strength, and eight hurricanes recorded in total in the Atlantic.
The most damaging was Hurricane Harvey, a Category 4 hurricane that was the first to make landfall in the U.S. since Wilma in 2005. It caused havoc across central America before reaching Texas and Louisiana. It killed 63 people in total and caused around $70 billion in damage.
Harvey was followed by Hurricane Irma, Hurricane Jose and then Hurricane Maria. September was the most active month for Atlantic tropical cyclones in history.