Tropical Storm Rene Becomes Earliest Ever 'R-Named' Storm in Busy Atlantic Hurricane Season
Tropical Storm Rene has become the earliest ever "R-named" storm in what is already one of the Atlantic's busiest hurricane seasons on record. It's currently moving over the Cabo Verde Islands.
According to the National Hurricane Center, Rene expected to produce tropical storm–force winds and heavy rainfall across the islands on Tuesday. The center names tropical storms using alphabetical order throughout each season.
"Rene will continue to bring locally heavy rainfall to portions of the western Cabo Verde Islands today," the center wrote in an update.
In a Facebook post, the center wrote, "At 11 a.m. CVT (8 a.m. EDT), the center of Tropical Storm Rene was located about 55 miles (90 km) southwest of Santo Antao in the Cabo Verde Islands. Rene is moving toward the west near 15 mph (24 km/h), and a motion toward the west to west-northwest is expected over the next few days. On the forecast track, the center of Rene will move away from the Cabo Verde Islands later tonight."
"Rene is expected to produce 2 to 5 inches of rain across portions of the Cabo Verde Islands through today," the Facebook post added. "Rene is forecast to become a hurricane in a couple of days."
Prior to Rene, the earliest "R-named" storm was recorded in 2005, when Rita formed on September 18.
In addition to Rene, the National Hurricane Center also issued tropical storm warnings for Tropical Storm Paulette, which is currently located over the central tropical Atlantic.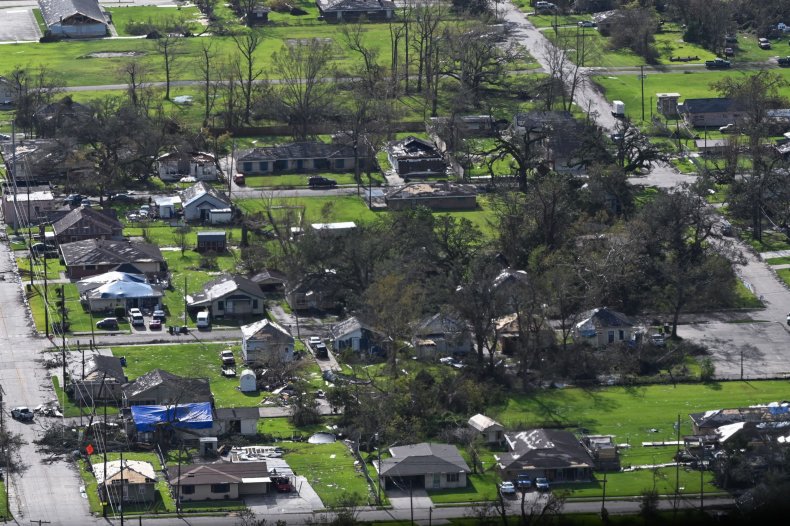 "Maximum sustained winds have increased to near 50 mph (85 km/h) with higher gusts. Tropical-storm-force winds extend outward up to 105 miles (165 km) from the center. Further strengthening is forecast to occur during the next day or so, with little change in strength expected afterward through Thursday," the center wrote on Facebook. "Some weakening is expected Thursday evening and Friday."
Paulette was also the earliest "P-named" storm, breaking the previous record of Philippe set on September 17, 2005.
Both of the tropical storms come as the Atlantic's hurricane season continues to be one of the busiest on record.
ABC 11 News in North Carolina reported that the 2020 Atlantic hurricane season is on pace to have the most named storms ever, breaking the previous record set in 2005. Cristobal, Edouard, Fay, Gonzalo, Hanna, Isaias, Josephine, Kyle, Laura, Marco, Nana and Omar all have been the earliest storms of their respective letter to form in 2020.
Prior to the start of Hurricane season, the National Oceanic and Atmospheric Administration (NOAA) warned that the 2020 Atlantic hurricane season could be an "extremely active" season.