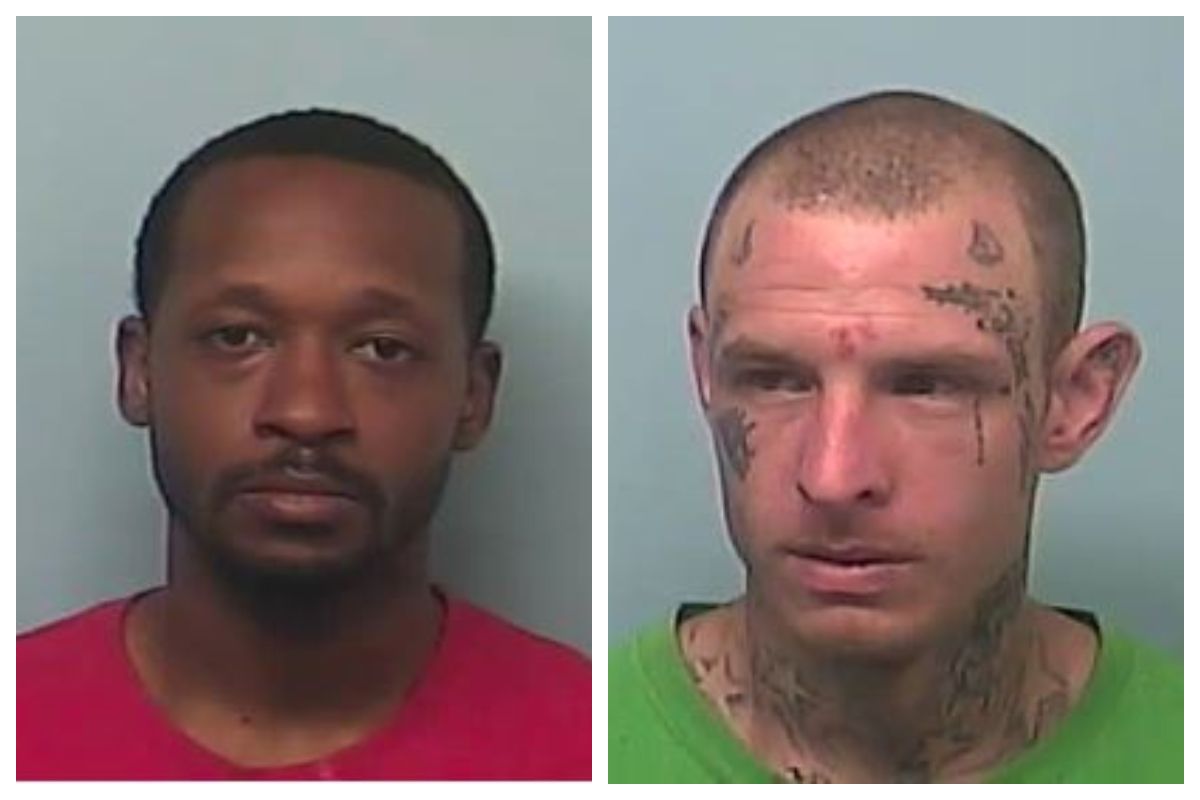 Police in Georgia have launched a manhunt for two convicts who escaped Troup County Jail by climbing down a drainpipe.
Thomas Cuddington, 29, and Eric Bell, 28, broke out of prison on Wednesday and have been on the run ever since. Troup County Sheriff's Office posted on Facebook that security footage of the jail shows the convicts climbing down the drainpipe at around 11 p.m. on Wednesday night.
They were first noticed missing at 8 a.m. on Thursday morning. Cuddington's last known address was 1506 Phillips Road, Warm Springs and Bell's was 4006 Old West Point Road, LaGrange. They were last seen running up Sam Walker Drive toward Hamilton Road.
Police announced on Friday a reward of $1,000 for anyone who can provide information about Bell and $2,000 for information regarding Cuddington.
In an update late on Thursday night, Troup County Sheriff's Office said its investigators were not able to track Cuddington or Bell down, despite working off tips and leads they had received. The officers planned to work through the night to try and track them down.
According to 11 Alive, Cuddington is serving time for a felony drug charge while Bell is in for rioting in an institution, along with a drug charge.
The jail is on lockdown while investigators figure out how the two escaped. It is believed they cut a hole in their ceiling and met on the roof—which was all connected—before scurrying to the drainpipe.
WSB-TV 2 Atlanta spoke to Sgt. Stewart Smith, who said footprints led them to the drainpipe escape. "Our assumption is there was a vehicle waiting on them or more than likely, the track would have continued on even though it was that kind of far off," Smith said. "So our assumption is they may have picked up a ride.
"Immediately our chief deputy was reviewing plans, given our current layout. There are certainly going to be some changes made at this facility."
Local residents told the TV network they were concerned that convicts were able to escape so easily. Linda Ford said all her family lives in the town of LaGrange near the prison. "I just think it's awful that they allowed someone to escape," Ford said. "It had to be some help from somewhere."
Police do not consider either of the escapees dangerous. Anyone with information should contact Troup County Sheriff's Office by calling either 706-883-1616 or 911.
Troup County Sheriff's Office did not immediately respond to a request for comment.