Troy Apke Brings End to Bizarre 19-Year Absence of White Players at One NFL Position
Troy Apke has made the Washington Football Team roster four years in a row now. Playing free safety the last three years, he wasn't really a household name among fans around the league. He made Washington's roster again this year, but in a rare position spot for someone like him. This year he's listed as a cornerback.
Apke made the team's 53-man roster as a cornerback, making him the first white player in 19 years to make an NFL roster at that position.
The last was Jason Sehorn of the New York Giants, whose final season was 2002 after a brief career in the NFL.
Apke was drafted in the fourth round of the 2018 NFL Draft out of Penn State, and he's listed as the fifth-string CB on the team's 2021 roster. His 40-yard dash has been timed at 4.34 seconds, and he's been hailed for his efforts on special teams.
"'Trap' is one of the best special teams players in the league," Washington coach Ron Rivera said this week on NBC Sports. "I mean, people have to game plan for him as a gunner, as a kickoff coverage guy because of his speed. He's a good vice guy on punt return team and on a kickoff return he plays in the front line."
In his first three seasons, Apke made nine starts while appearing in a total of 33 games. He's played 651 snaps on defense and 520 on special teams. He's made 66 tackles and intercepted one pass.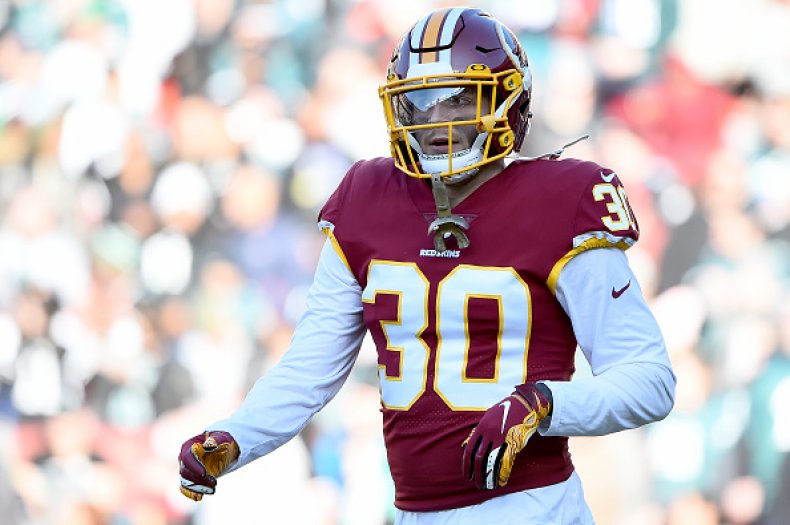 Still, after three years and stellar special teams play this season, Apke still had nerves as the team trimmed its roster to 53 players after only three preseason games.
"Obviously, you've got a couple nerves. But I think what I put out in preseason and everything, I did my best," Apke said. "I put everything out there that I could've. So it was really up to them whether they wanted me or not and they did, so I'm happy about that."
Though Apke is the first white player to make an NFL roster at cornerback in 19 years, others have played the position during the last two decades—but just not listed at that position. Receiver Julian Edelman entered the game at cornerback once during the 2011 season.
Dustin Fox was listed as a defensive back when he played sparsely for the Philadelphia Eagles and Buffalo Bills from 2006-08, racking up a total of seven tackles over 12 games in his career. Ethan Kilmer was listed as a wide receiver for the Cincinnati Bengals who played a wide array of positions during the 2006 season. He had a 52-yard interception return against Drew Brees and the New Orleans Saints that season to go along with 19 total tackles.
But none have been listed as a cornerback until now.
Washington begins the season Sept. 12 at home against the Los Angeles Chargers.