Troy Ave Hints He'll Testify Against Taxstone, Twitter Erupts Over Latest Development in T.I. Concert Shooting Case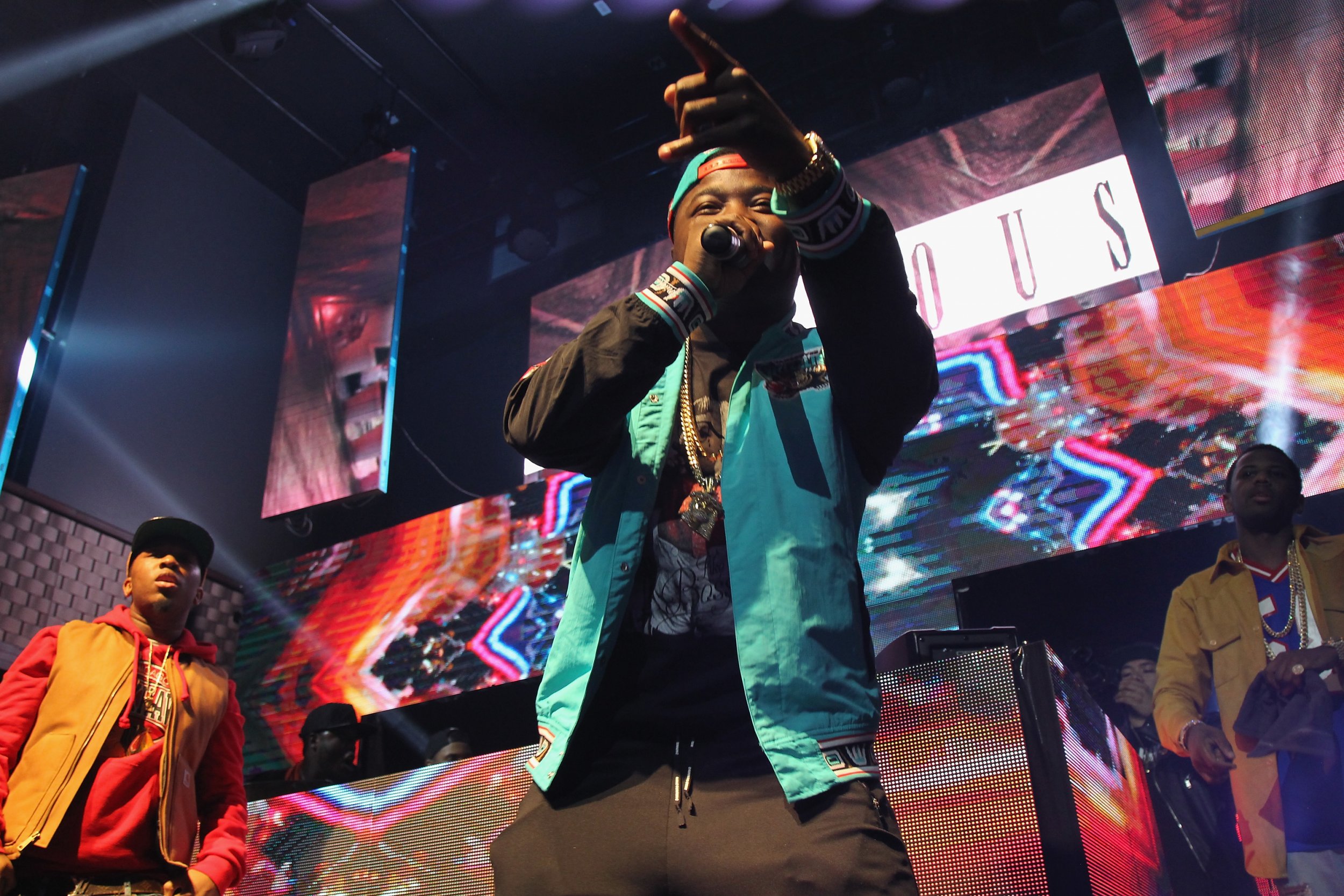 Rapper Troy Ave dropped a hint in his latest track that he might testify against media personality Taxstone. And on Thursday, Twitter users went into overdrive reacting to the maybe-news.
The backstory: Troy Ave's bodyguard Banga (real name Ronald McPhatter) was shot and killed in May 2016. Taxstone (real name is Daryl Campbell) is accused of being the killer. In a video for Troy Ave's new song, "2 Legit 2 Quit," images stylized to look like a comic book show violence playing out on the screen. As XXL magazine notes, the video seems to suggest the rapper would have gone after the alleged killer—had he not been on probation.
On the track, though, Troy Ave (real name is Roland Collins) implies that he has a different kind of retribution in mind. "I'm only loyal to my fam/Middle finger from the stand/It's either me or you," he raps.
It's that line that caught Twitter users's attention, and they were quick to respond. Some people reacted in anger that Troy Ave would take the stand, saying he was a snitch while others defended him.
The track—and possible stand-taking—is the latest twist in the Banga murder case. The shooting occurred at a T.I. concert at Irving Plaza in New York City. Banga was killed, and Troy Ave was injured. The rapper was also arrested was charged with attempted murder after footage surfaced of him returning fire. Troy Ave's legal team has said he was acting in self-defense, and months after concert incident Troy Ave was shot in Brooklyn.
In January 2017, Taxtone was arrested in connection with the shooting at the T.I. concert after he was connected to the murder weapon. He pleaded not guilty, but Troy Ave's legal team applauded the arrest.
"I view the charges brought today before the SDNY as a positive step in the direction of true justice for what occurred at Irving Plaza that night," Troy Ave's lawyer, John B. Stella, said according to XXL magazine.