Troy Gentry: Montgomery Gentry Singer Dead After Helicopter Crash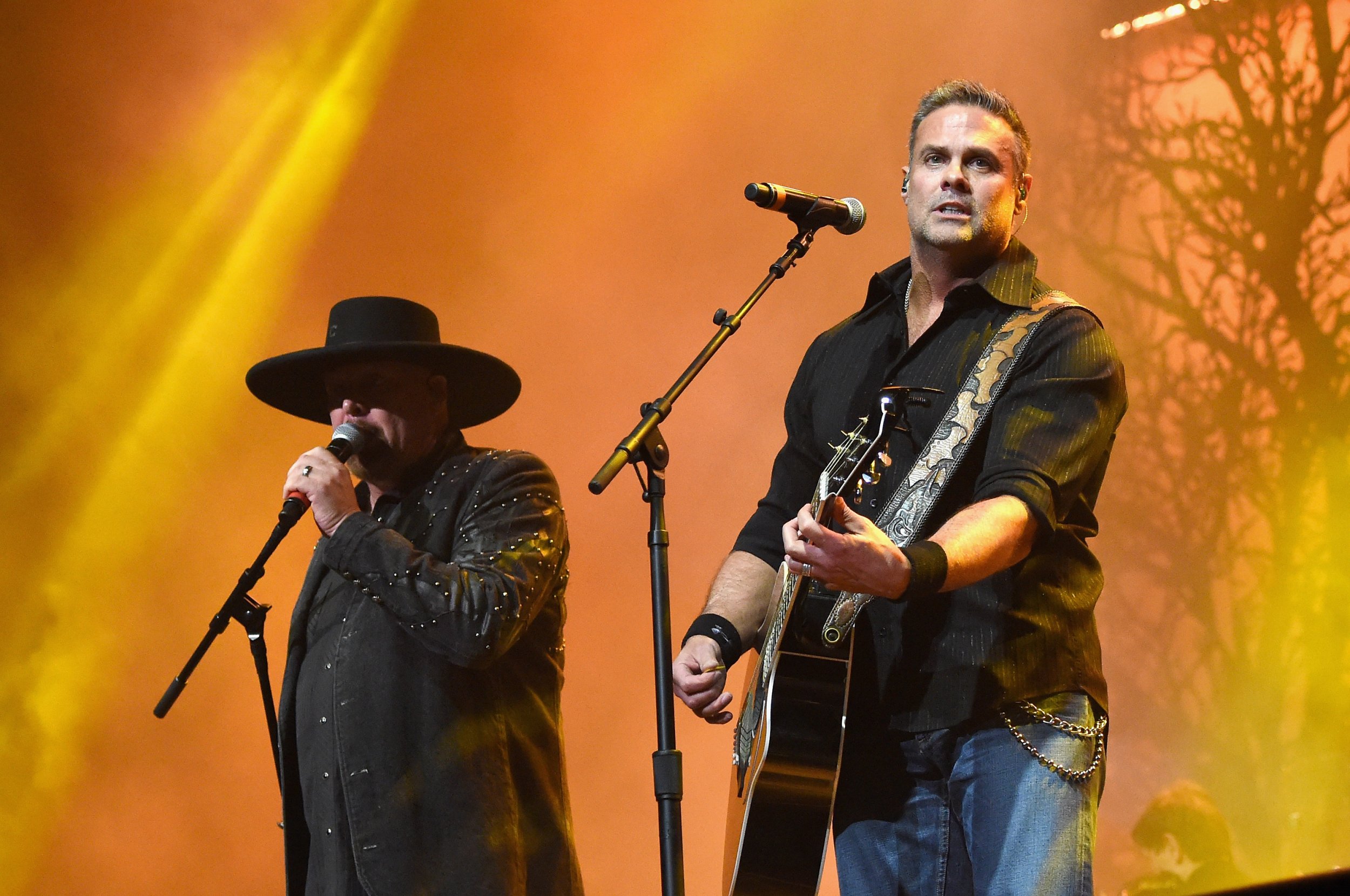 Singer Troy Gentry, of country music group Montgomery Gentry, died in a helicopter crash in New Jersey Friday, the band's website said. The singer was 50.
Details of the crash, which occurred in Medford township, were not immediately known, the band said in a statement. Medford police did not immediately respond to a request for information on the crash.
Gentry was due to perform with his bandmate Eddie Montgomery on Friday evening at the Flying W Airport and Resort in Medford. Singer Montgomery did not appear to be involved in the incident.
Country music stars paid tribute to Gentry on social media on Friday, including Sheryl Crow, Jason Aldean and Blake Shelton, who tweeted an old photo of himself and Gentry, saying he was "heart broken." Singer Brad Paisley tweeted, "God bless you Troy Gentry. Heartbroken and in disbelief."
Kentucky band Montgomery Gentry formed in 1999 and scored hits such as "She Couldn't Change Me" and "If You Ever Stop Loving Me" across eight studio albums.
The band has won awards from both the Academy of Country Music and Country Music Association, and has been inducted into Nashville's Grand Ole Opry and the Kentucky Music Hall of Fame.
Montgomery Gentry released its most recent album, "Folks Like Us" in 2015.