Truck Carrying Blood Mysteriously Catches Fire on Tennessee Highway
A truck used to collect and deliver blood donations has been called a "total loss" after it caught fire in Knoxville, Tennessee, on Wednesday.
The MEDIC Regional Blood Center vehicle was delivering blood when the blaze happened on Interstate 40 east near to the Gallaher View Road exit.
The Knoxville-based center said the truck had been destroyed, but it is hoped that some equipment can still be salvaged from the wreckage.
About four units—approximately half a gallon—of blood was lost in the incident, local news station WATE-TV reported. Most of the donations the truck had been transporting had already been dropped-off before the incident.
Three MEDIC employees who were on board escaped without injury. It is unclear how the fire started.
"MEDIC had an afternoon product pickup for that drive so the bulk of the products had already been delivered to the MEDIC lab," according to a statement sent by the center to WVLT-TV. "We will know more this week about the extent of the damage to the equipment in the truck. The truck itself looks to be a total loss. We are very grateful that our staff members were uninjured and safe."
It added that the truck was carrying equipment, including beds and an ALYX machine—used to make donations more efficient—for blood donation events held at businesses.
Newsweek has contacted MEDIC and the City of Knoxville Fire Department for comment.
The center, which had three mobile units before the fire, provides blood to 25 hospitals in 22 counties in east Tennessee and south-eastern Kentucky.
Locals have been reacted to the news on social media following the fire.
"I saw the MEDIC truck being towed this evening and wondered what had happened. I'm glad everyone's okay!" Donor Darin McGrew wrote on Facebook.
Well-wishers Lara Miller added: "I saw the smoke and the burned truck, I'm glad no one was hurt! I hope not too much blood was ruined."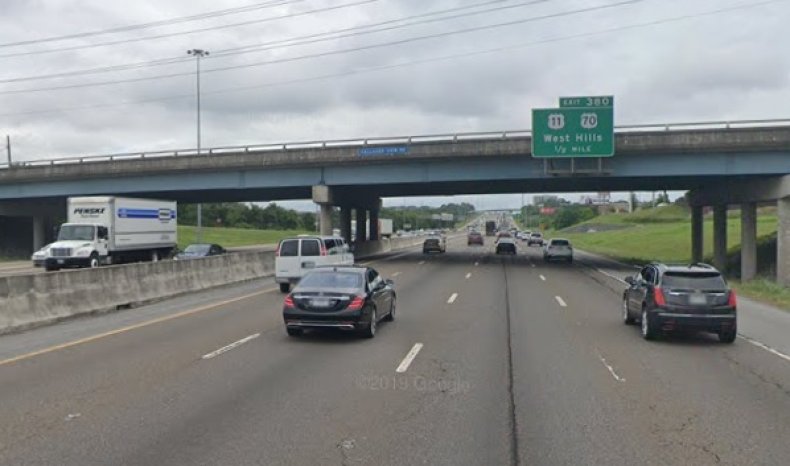 Last month, WVLT-TV reported that the centre's supplies had dropped to critical levels for O Positive, O Negative, A Positive and A Negative blood.
It follows local media reports that fewer donations have been made during the coronavirus pandemic, with 72 mobile blood drives canceled in March—resulting in more than 2,000 units lost.
MEDIC has stressed that donations can still be made, with recent blood drives offering donors t-shirts, $10 e-gift card, and restaurant coupons.
The centre has been screening donors for COVID-19 antibodies since July, in an effort to identify those who may be able to donate plasma which may be used to help others recover from the disease.
Updated on 12/10/2020 at 9:45 a.m. ET: This article has been updated to include extra details about the equipment aboard the truck.