Truck Driver Allegedly Watching Porn Seconds Before Accident That Killed Highway Worker
The driver of a semi-truck who is accused causing a crash that killed a highway worker was reportedly watching porn on his phone in the minutes prior to the accident.
The allegations were revealed in a criminal complaint filed in Hennepin County District Court after an investigation conducted by the Minnesota Highway Patrol.
Tate R. Doom was charged with criminal vehicular homicide and criminal vehicular operation for the crash that killed 59-year-old Vernon C. Hedquist in October 2018, The Star Tribune said.
According to the Tribune, investigators took two cell phones from Doom's truck following the accident and determined that he deleted 14 videos from a porn website. When the files were recovered by investigators, it was determined that Doom began playing the videos at 1:40:53 p.m.
The last video, with a run time of 5 minutes and 14 seconds, began 90 seconds before Doom's semi-truck crashed into a pickup truck hauling a trailer. Authorities determined that Doom was going 72 mph, two miles over the posted speed limit, when he struck the truck and trailer. The truck was going about 50 mph, the Tribune said.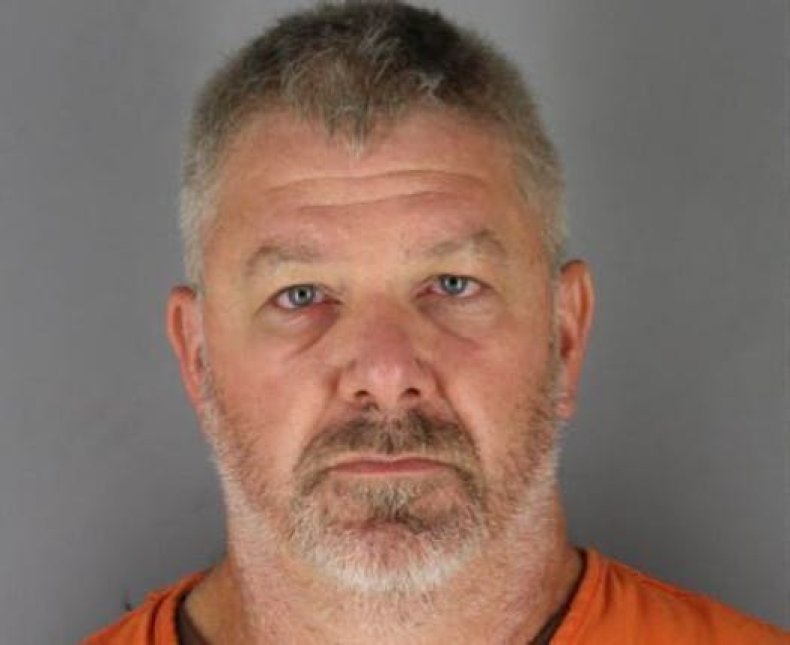 After Doom's semi rear-ended the truck and trailer, the trailer separated from the pickup and struck Hedquist and a co-worker working as part of a road crew on a drilling project in a closed lane of the interstate where the crash occurred. Hedquist's co-worker was hospitalized with noncritical injuries. Hedquist died at the scene.
At the time of the accident, Minnesota Highway Patrol Lt. Tiffani Nielson told the Tribune that the crash was completely preventable.
"It is frustrating for construction workers who have to be out in all conditions, all types of weather and they have to focus on what they are doing. They can't pay attention to traffic like we do ... they have to focus on what they are doing, and that's where they have to rely on the public to drive in a safe manner around them," Nielson said.
Following the accident, Doom allegedly told investigators that he wasn't using his cell phone and had been going 50 mph in the work zone.
On Aug. 1, Minnesota will enact a law that prevents drivers from holding their cell phones while behind the wheel.
"The new law allows a driver to use their cell phone to make calls, text, listen to music or podcasts and get directions, but only by voice commands or single-touch activation without holding the phone," the Minnesota Department of Public Safety website says about the law.
Doom was booked into the Hennepin County Jail on Friday and remains in custody in lieu of $30,000 bail. He is scheduled to appear in court on August 12, the Tribune said.
Truck Driver Allegedly Watching Porn Seconds Before Accident That Killed Highway Worker | News