Truck Full of Live Sharks Crashes in Florida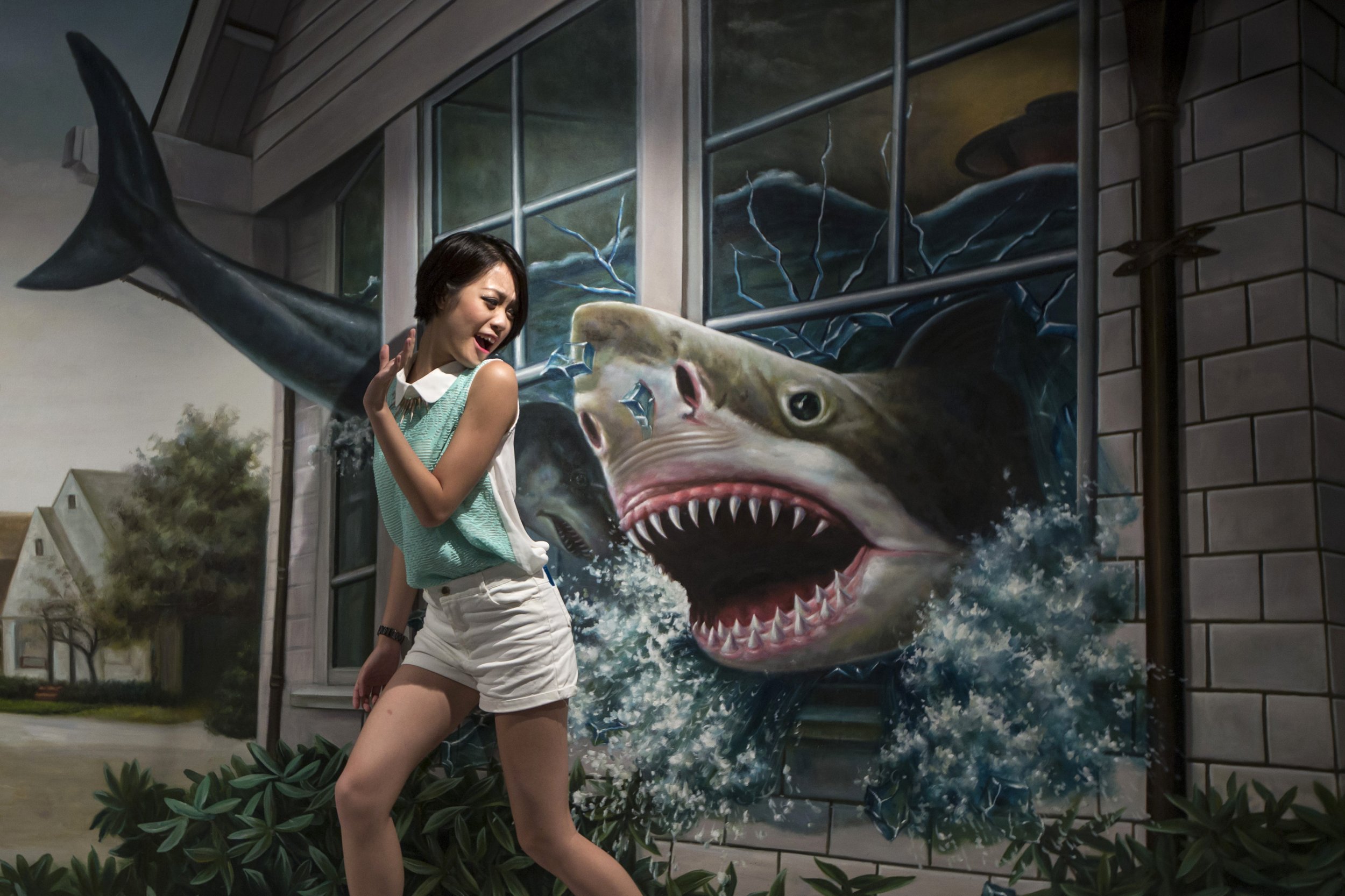 One day, perhaps, sharks and humans will learn to live in perfect harmony. But until that time, we have the state of Florida, that shadowy lair from which ridiculous shark-related tales surface on a regular basis.
As Newsweek reported in May, teens have taken to riding whale sharks, against all common sense and aesthetic taste (stick to the wakeboard, brah). On June 8, a 10-year-old boy was bitten twice by a shark in waist-deep water at Cocoa Beach and has severe injuries. That's the third bite to have occurred in Brevard County since Memorial Day.
But Wednesday's news takes place on land: At about 2:25 p.m., a truck holding five 5-foot-long sharks crashed in Volusia County, in east-central Florida. Apparently one of the semitrailer's tires bit the dust as it barreled north along I-95, sending the vehicle into the woods, the Orlando Sentinel reports. The driver was not hurt, but one of the sharks died after its aquarium was damaged, according to a Florida Highway Patrol officer.
Firefighters and cops responded to the crash and reported that the other four sharks, which were being hauled in separate containers to an aquarium in New York, have survived. Sergeant Kim Montes said that she didn't know what type of sharks these were.
In other animal-transport news, on June 8 a semitrailer carrying 2,200 piglets crashed near Xenia, Ohio, freeing hundreds of pigs. Some of those pigs were located by police and sent back to their owners (to be eventually turned into bacon). Many others, however, will be let off the hook.