Truck Made by Chicago's Only Major Automaker Gets a Top-to-Bottom Makeover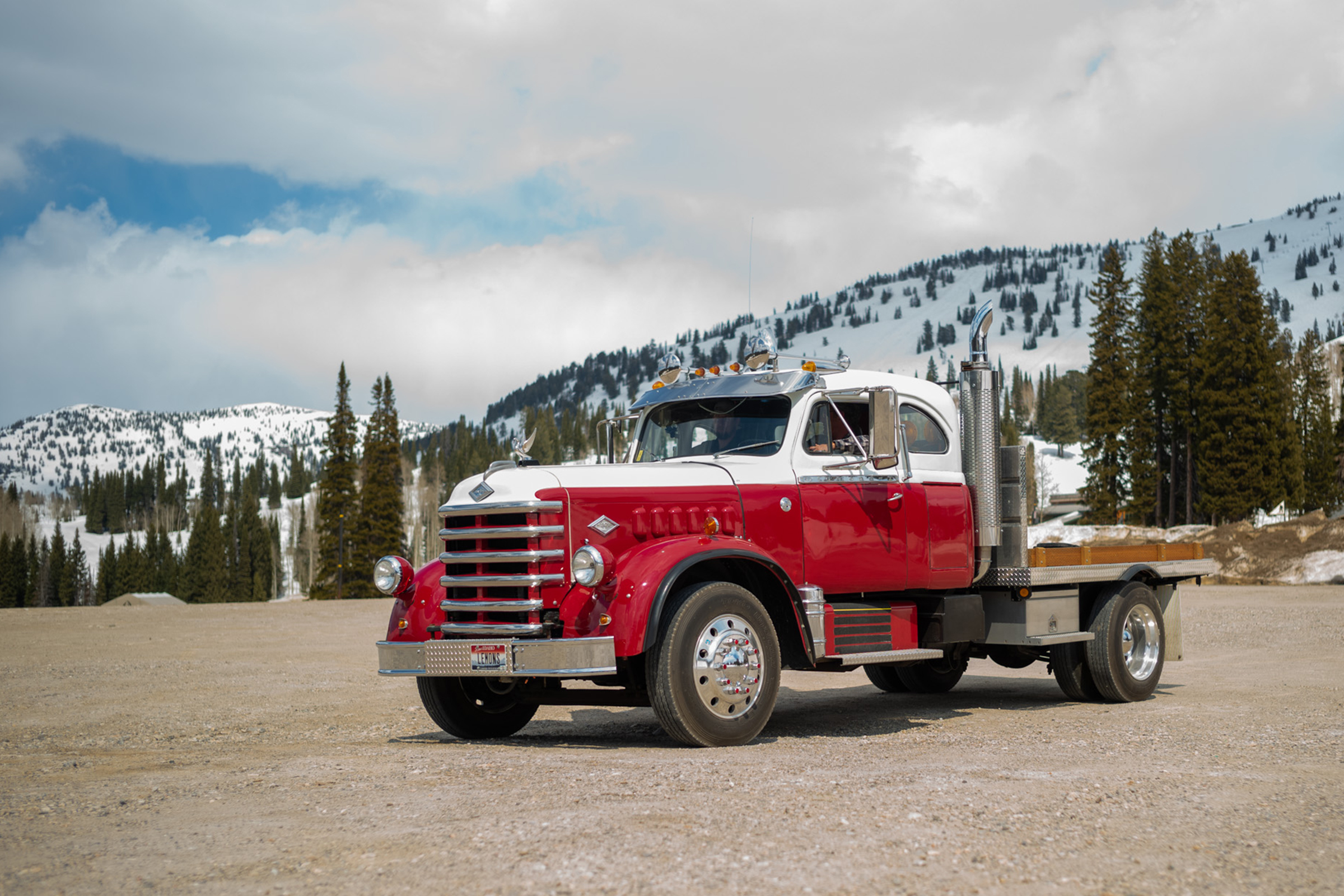 Legacy Classic Trucks has made a business out of finding and restoring vintage trucks with a particular lean towards old school power wagons from the 1930s and 40s. The company has restored World War II military trucks, heavy logging rigs, ambulances, dam builders, fire engines and now a 1951 921 Diamond T.
Diamond T was founded in 1905 by C.A. Tilt in Chicago. The company initially made four-cylinder cars, then transitioned to light to heavy duty trucks and military vehicles powered by either Continental, Hercules or Buda engines. Its trucks were most notable for being high-end models, long before the 2022 GMC Sierra Denali Ultimate came into being.
Legacy Classic Trucks founder Winslow Bent came across the 1951 921 Diamond T, which is currently owned by Holst Truck Parts, in Ucon, Idaho.
"Growing up in Chicago, Diamond T is a company that is near and dear to my heart. In fact, Diamond T was the only major auto manufacturer located in Chicago," Bent said.
"The Diamond T was incredibly ahead of its time. The trucks were known for their rugged, do-it-all and more power, durability, and a brutish yet oddly refined presence that was unlike anything else on the road or off it. I had never driven a Diamond T before and wanted to experience the truck to see if it might make for a new restoration series at Legacy Classic Trucks. What a drive, just amazing, and the story behind the 921 Diamond T was just as special."
The Holst Family inherited the 921 Diamond T from a house mover and truck enthusiast named Reid Lemons who recovered the rig from a ditch bank while he was on a house moving job. The house hauling specialist realized the full potential of the abandoned Diamond T and restored the 1951 921.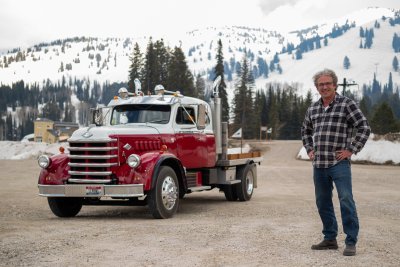 Lemons left the Diamond T to the Holst Truck Parts Family just before passing away. The family completed the work on the 921 to get up to modern day hauling standards.
Historically, many Diamond T trucks were powered by Cummins. In 1940, Diamond T introduced a series of six-cylinder gas and diesel engines good for up to 118 horsepower alongside a 200 horsepower Cummins. The Holt family switched out that power plant for a 250-horsepower, 8.3-liter Cummins C Series diesel engine that is paired with a four-speed automatic and a three-speed browning auxiliary transmission.
The heavy duty vintage truck can reach up to 70 miles per hour.
The restored 1951 921 Series Diamond T features a two-tone paint scheme exterior with a firetruck red shade at the bottom half of the truck into a white that wraps around the extended cab while retaining its original interior.