Trucks, 7K Cops Protect 2 Million Expected in Times Square for New Year's Eve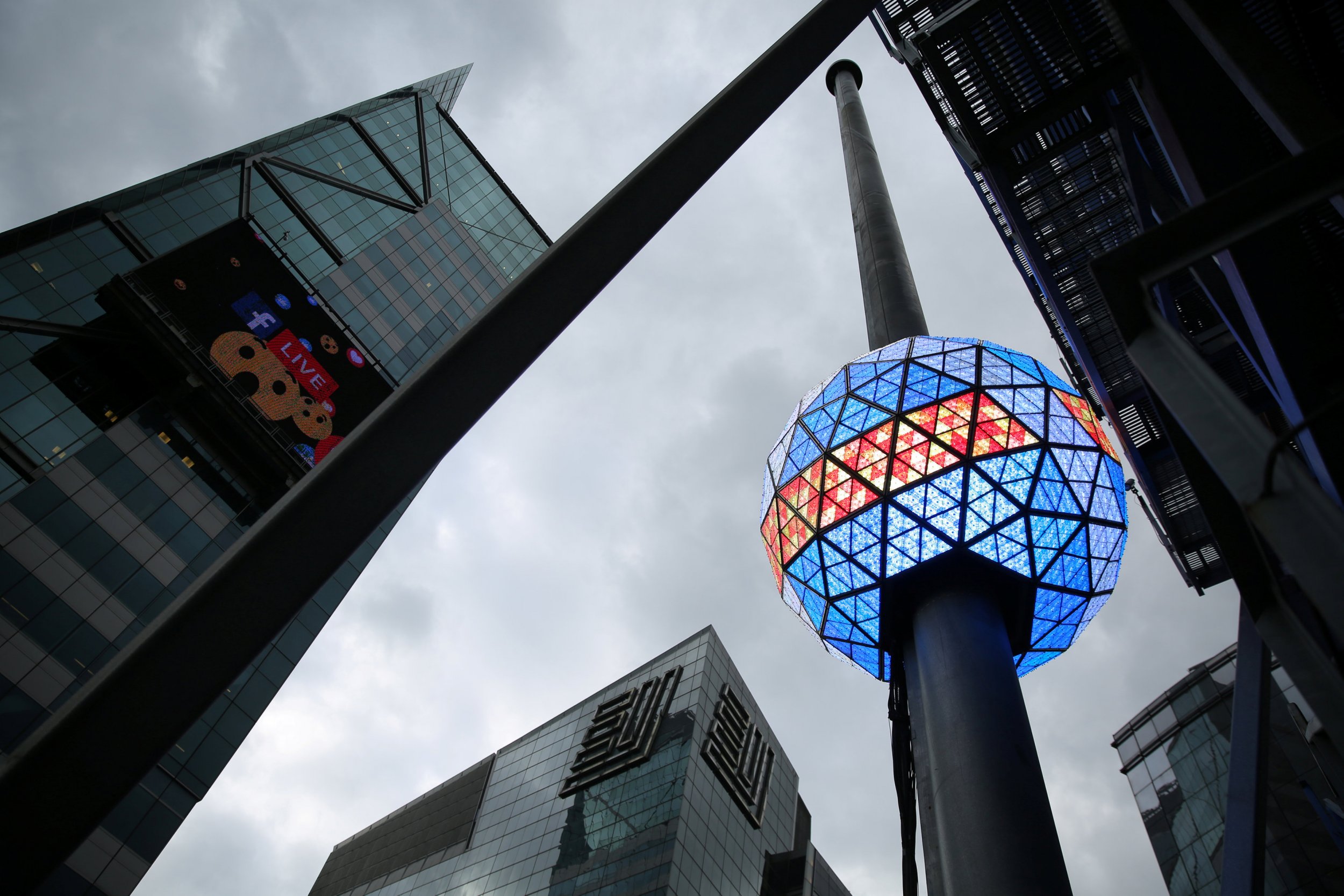 New York City is preparing for a veritable sea of humanity to converge on Times Square on Saturday for the annual descent of the New Year's Eve ball, a century-old tradition that will unfold this year under an unprecedented blanket of security.
As many as 2 million people, surrounded by a ring of 40-ton sand trucks and some 7,000 police, are expected to gather in the "Crossroads of the World" to watch the glittering sphere complete its midnight drop, marking the beginning of 2017.
Even though city and federal officials say they are not aware of any credible threats, the specter of two deadly truck attacks in Europe looms over the Times Square rite of winter, which has attracted merrymakers since the early 20th century.
In devising the security plan, New York police officials say they heeded lessons learned from recent holiday attacks in Germany and France, where suspected militants intentionally plowed vehicles into crowds of pedestrians, killing dozens.
Despite the heavy police presence, or perhaps because of it, throngs of people, many from overseas, arrived hours early to get a prime view of festivities, which will include live musical performances by Mariah Carey, Thomas Rhett and Gloria Estefan. Although skies were cloudy, temperatures were expected to hold at a comfortable 40F (5C), with no rain in the forecast.
At 11:59 p.m. (0459 GMT), the Waterford Crystal ball, five feet in diameter, begins sliding down a pole that sits atop a building at the point where Broadway crosses Seventh Avenue. When it completes its descent at midnight, a giant "2017" sign will illuminate and a shower of fireworks with light up the sky.
Throughout the evening, a protective perimeter of 65 hulking sanitation trucks filled with sand, as well as about 100 other smaller vehicles, will encircle Times Square. Placed in strategic positions, the "blockers" are intended to prevent any repetition of the truck attacks in Berlin and Nice earlier this year, officials said.
Authorities used the same strategy at the Macy's Thanksgiving Day Parade after Islamic State militants encouraged followers to target the event, which drew about 3.5 million people to the streets of the largest U.S. city. Blocker trucks have also taken up positions across town near Trump Tower since President-elect Donald Trump was elected in November.
In addition, New York has deployed heavily armed police teams, snipers, bomb-sniffing dogs and helicopters. Coast Guard and police vessels will patrol waterways surrounding Manhattan.
U.S. defense and security agencies said they believed the threat of militant attacks inside the United States was low during the New Year's holiday, though the possibility of an attack, no matter how remote, was "undeniable."
Likewise, New York Police Commissioner James O'Neill said at a briefing this week that there were "no direct concerns" related to this year's festivities in Times Square.
Even so, he vowed, "we are going to have one of the most policed, best protected events and one of the safest venues in the entire world given all the assets we deploy here."
Trucks, 7K Cops Protect 2 Million Expected in Times Square for New Year's Eve | U.S.