Trudeau Apologizes for Canada Turning Away 900 Jewish Refugees: 'We Refused to Help Them When We Could Have'
Canadian Prime Minister Justin Trudeau has apologized on behalf of his country for its role in turning away hundreds of Jewish refugees fleeing Nazi Germany nearly eight decades ago.
In June 1939, the German liner M.S. St. Louis made its way to Havana, Cuba, carrying more than 900 Jewish refugees fleeing persecution.
When they arrived, however, their hopes for safe haven were dashed, with the Cuban government refusing them entry, even though they had visas.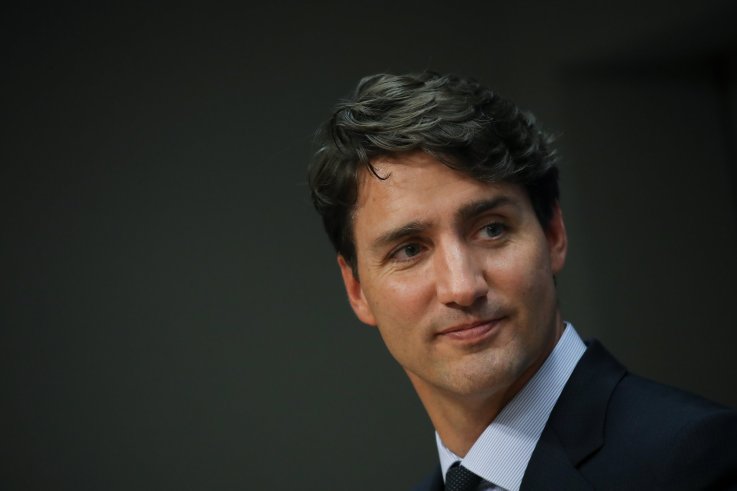 When Canada and the U.S. also refused to open their ports of entry to the hundreds of refugees, including many children, the ship was forced to turn back to Europe. Many of the refugees later died in Nazi concentration camps.
On Wednesday, Trudeau issued a formal apology for Canada's role in their deaths.
"We apologize to the mothers and fathers whose children we did not save, to the daughters and sons whose parents we did not help," Trudeau said.
"We refused to help them when we could have," the prime minister said. "We contributed to sealing the cruel fates of far too many at places like Auschwitz, Treblinka and Belzec. We failed them. And for that, we are sorry."
The decision to turn refugees away had been made under the Liberal Party, which Trudeau currently leads.
The Canadian leader said the decision clearly demonstrated the "bitter resentment toward Jews" that was "enshrined" in Canadian policies.
Between 1933 and 1945, Canada opened its doors to fewer Jewish refugees than any other Western country.
Trudeau said the apology was "long overdue," adding that he was sorry that Canada had not apologized sooner.
The prime minister's apology came less than two weeks after a gunman fatally shot 11 people, including a Canadian woman, at a Tree of Life synagogue in Pittsburgh.
Trudeau said during his address that Jewish Canadians "are understandably feeling vulnerable," noting that there have been calls "to protect synagogues and other places that are at risk of hate-motivated crimes."
"I pledge to you all now: We will do more," the Canadian leader vowed.
Since his election in 2015, Trudeau has made it a priority to apologize for historic wrongdoings carried out by the Canadian government.
Trudeau's efforts to atone for Canada's past mistakes have received a mixed response, with some dismissing it as lip service, while others have welcomed the prime minister's penchant for apologies as a symbolic gesture necessary for moving forward and righting past wrongs.
Last year, the prime minister delivered an apology to Canada's indigenous communities, asserting that "they were victims of a government which sought to rewrite their unique history, to eradicate their languages and their cultures, by imposing traditions and ways of colonial life."
Despite the apology, however, Canada's government has faced criticism from indigenous groups over its decision to greenlight controversial pipeline projects, as well as its lack of progress on delivering on Trudeau's vow to address longstanding concerns voiced by indigenous communities in the country.
Trudeau Apologizes for Canada Turning Away 900 Jewish Refugees: 'We Refused to Help Them When We Could Have' | U.S.