Legal Weed in Canada Expected to Become Reality, Fulfilling Justin Trudeau's Campaign Promise
Canada is expected to become the first G7 nation to fully legalize marijuana by Friday, fulfilling a 2015 campaign promise of Prime Minister Justin Trudeau.
On Monday, Ottawa's House of Commons voted 205 to 82 to send the legislation back to the Senate after accepting all but 13 of the 46 amendments proposed by the upper body. The debate in the Senate continued on Monday afternoon, with Senator Peter Harder urging his colleagues to pass Bill C-45 – known as the Cannabis Act – without further changes.
"If we concur with the House of Commons, I think we will find most Canadians pleased with the manner in which we've discharged our constitutional role," Harder told his colleagues in the Senate, Canada's CTV News reported. Around 9:30 p.m. on Monday, the body moved to resume discussions on Tuesday.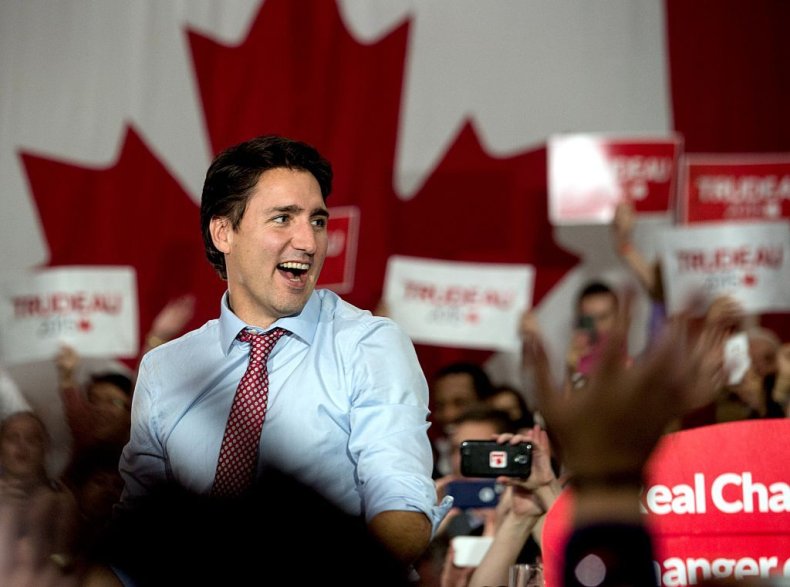 While debate continues surrounding the specifics of legalization, the bill is expected to pass by the end of the Canadian parliament's term on Friday. Parliamentarian Bill Blair, who is seen as the government's point-man on the legislation, told CTV News that as long as the bill passes this week, the government aims to move forward with the changes by September.
"We're probably looking at a date of implementation somewhere towards the beginning of September, perhaps mid-September," Blair said.
When the bill passes, it will fulfill a 2015 campaign promise of Trudeau. During his campaign, Trudeau argued that the only group benefiting from Canada's prohibition was organized crime, also admitting that he had shared joints with friends several times in the past.
The move by Canada will also make it the first G7 member to fully legalize recreational marijuana. While recreational marijuana is legal in nine U.S. states as well as the District of Columbia, and has been legalized for medical use in 29 states, it remains illegal under U.S. federal law. The South American country of Uruguay became the first country in the world to pass legislation fully legalizing the recreational consumption of cannabis in 2013.
"Those wanting to see what a rational federal marijuana policy looks like need look no further than to our north," Paul Armentano, the deputy director of the National Organization for the Reform of Marijuana Laws, told Newsweek in a statement. "America's leaders would be wise to learn from our neighbors, who are replacing their archaic and failed marijuana prohibition laws with a regulatory scheme that is largely evidence-based and that reflects cannabis's rapidly changing cultural status."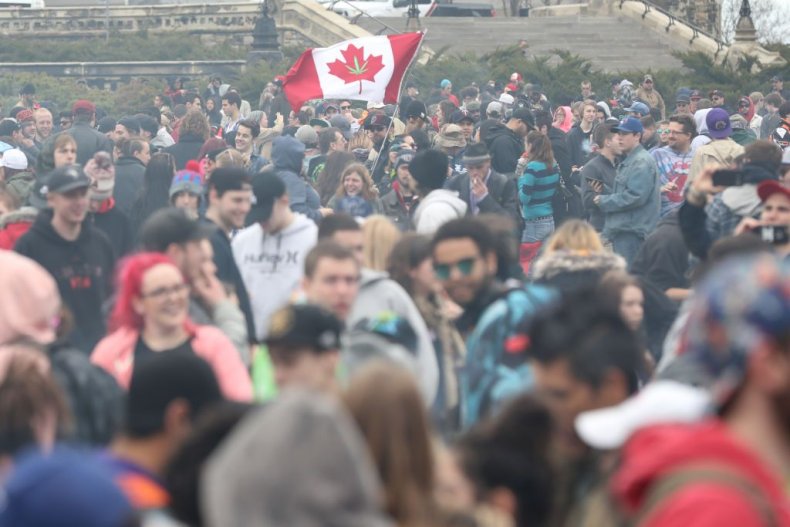 The market for legal weed is expected to be worth about $4.5 billion, when looking at consumption data from previous years. Canada's Finance Minister Bill Morneau has said that the taxes on legal cannabis are expected to bring in about $300 million. Ottawa plans to retain 25 percent of this amount and distribute the rest to provincial governments.
In an interview with AFP in May, Trudeau said that many other nations were watching Canada closely to see how legalization moves forward. "There is a lot of interest from our allies in what we're doing," he said, The Telegraph reported. "They recognize that Canada is being daring ... and recognize that the current regime [of prohibition] does not work."
Although U.S. Attorney General Jeff Sessions has taken a tough stance against cannabis, even in states where it's legal, many Republicans and Democrats have come out in support of decriminalization and also legalizing the drug.
On Saturday, the Republican Party of Texas voted to officially support the decriminalization of marijuana and the use of medical marijuana. Bipartisan legislation has also recently been circulated through the Senate by Cory Gardner, a Republican from Colorado, and Elizabeth Warren, a Democrat from Massachusetts, aiming to protect marijuana users who follow state regulations from prosecution. The bill also states that buying or selling pot would no longer be considered drug trafficking. President Donald Trump also said he "probably will end up supporting" the legislation if it moves ahead.