Trudeau to Shuffle Officials to Accommodate Trump Challenges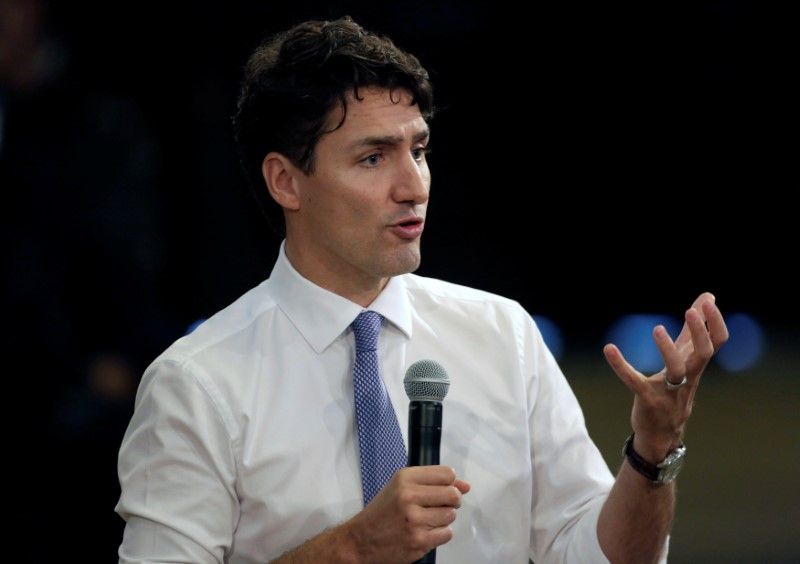 Canadian Prime Minister Justin Trudeau plans to promote a former army commander as he shuffles senior officials to help handle ties with the Trump administration, a source familiar with the matter said on Tuesday.
Chief whip Andrew Leslie, who helps oversee members of the ruling Liberal Party in the House of Commons, will be made a member of the special cabinet committee on Canada-U.S. relations, said the source, who asked to remain anonymous because the news had not yet been made official.
Canada sends 75 percent of its exports to the United States and could be badly hurt if President-elect Donald Trump follows through on promises to renegotiate the North American Free Trade Agreement or impose an import tax.
Leslie, who has the rank of lieutenant general, headed the Canadian army from 2006 to 2010. One reason for giving him a more prominent role is his connections to the U.S. military, the person said.
The Globe and Mail, which first reported the story, said Leslie knew Trump's national security adviser Michael Flynn, a former army lieutenant-general, and retired Marine General James Mattis, the nominee for U.S. secretary of defense.
Trudeau last week announced that Trade Minister Chrystia Freeland would be his new foreign minister, with additional responsibility for NAFTA and ties with the United States. Freeland, a former business reporter with years of U.S. experience, has good connections in Washington.
Canadian diplomats and Trudeau aides have been trying to persuade the incoming Trump team that both nations would suffer from major changes to the trading relationship, given the deep ties between the two economies.
"There are millions of Canadian jobs that depend on the U.S. market, but there are also millions of American jobs that depend on smooth integration and flow back and forth across the border of goods and services," said Trudeau.
"We are very confident ... we are going to be able to find common ground to ensure that both of our economies prosper in the coming years," he told a televised news conference in Fredericton, New Brunswick.
As part of the planned shuffle of officials, Trudeau will name Deputy Chief of Staff Jeremy Broadhurst - one of his closest aides - to be Freeland's new chief of staff, said the person with knowledge of the matter.
Trudeau's office did not immediately respond to a request for comment. No one in Leslie's office was available for comment.
Before running for election in the Canadian parliament, Freeland worked for Reuters, a unit of Thomson Reuters.