Something about October makes it the perfect month for unsettling feelings and dipping one's toes into terror. Maybe it's the chill in the air that prompts darker reflections or the wish to celebrate Halloween jitters all month long. Whatever the reason, October is the time to dive into a new true crime series.
The true crime genre has mixed reviews. Some find it insensitive to translate suffering for media consumption, while others swear watching reality-based programs offers lessons in staying safe. Whether for entertainment or education, here are some of the oddest, scariest programs you can watch right now.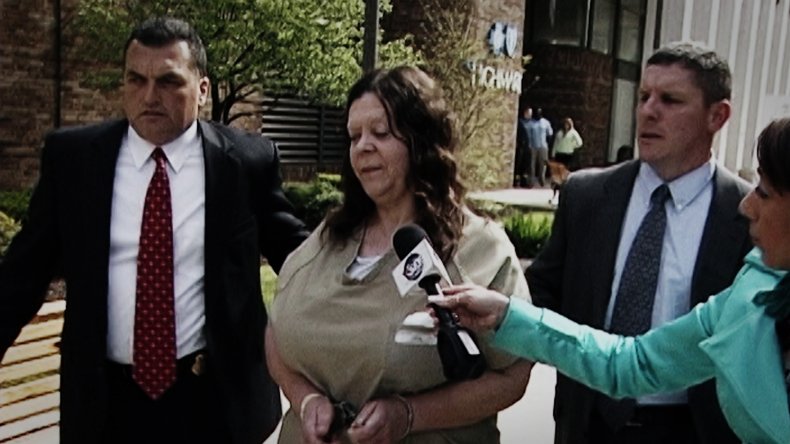 The Disappearance of Madeline McCann
Netflix
One of the most polarizing missing child cases comes to light in this Netflix original documentary. What happened to Madeline McCann? The British child went missing from her bed while on vacation with her parents in Portugal, but, over time, much of the public has pointed to her own family as the likely culprits.
The series dives into how the crime scene was muddied by McCann's family and journalists, and why there are still no confident leads on what happened to McCann.
Abducted in Plain Sight
Netflix
Abducted in Plain Sight has developed a cult-like following among true crime fans who just can't believe the story. How could one girl be kidnapped multiple times by the same person? And how could her parents be so oblivious to the family friend, who they allowed to share a bed with their underage daughter? The story is so dense, confusing and wild, you'll have to see it to believe it.
Long Shot
Netflix
Long Shot follows the story of Juan Catalan, who was accused of murder. He had an alibi, though: He was at a baseball game with tens of thousands of other fans. The documentary follows the process to prove Catalan's alibi in a crowd so big, he became invisible.
Out of Thin Air
Netflix
Step back in time to watch a 1970 double homicide unfold in a sleepy, Icelandic town. Six people were convicted of the murders, but were they really guilty?
Strong Island
Netflix
Strong Island is a story of family suffering that results in a violent murder. The documentary looks at racial injustice, the shortcomings of the American judicial system and the diverse, insufferable moments multiple generations one family endured, from Jim Crow to the present.
Evil Genius
Netflix
A man robs a bank with a bomb strapped to his chest. He claims he was forced to do it. Who is guilty of the crime, and how far does this unpredictable web of murder, theft and more reach into a community?
Wild Wild Country
Netflix
Step inside a former Oregon cult, questionable leadership and the first bioterror attack in America. The story shares how ranchers tried to repel the growing cult, and how the American government had to step in to expose the group's wildly illegal doings.
Killing For Love
Hulu
A national 1985 double murder case unfolds through interviews and reflections. A German diplomat's 18-year-old son, Jens Soering, and his girlfriend, Elizabeth, are accused of murdering Elizabeth's wealthy parents. But inconsistencies in the prosecution's story led some viewers to think Soering may be innocent.
The Jinx: The Life and Deaths of Robert Durst
HBO
What happened to Kathie Durst? Real estate tycoon Robert Durst was long suspected in his wife's disappearance, and the plot only thickened when the key witness in Kathie's disappearance was found dead, too.
Soaked in Bleach
Amazon Prime
Some Nirvana fans are convinced Kurt Cobain was murdered. Soaked in Bleach explains why this theory has such vocal support, from forensics to handwriting analysis. It also takes a look at those closest to Cobain and how they reacted to his death.
There's Something Wrong With Aunt Diane
HBO
Diane Schuler crashed her car in a devastating wreck that killed her and seven others, including multiple children. She was depicted as a drunk driver after toxicology results revealed she had around 10 drinks worth of alcohol as well as THC in her system, but Schuler wasn't known to abuse any substances. The documentary questions what happened before the crash, and if a medical emergency could have been the ultimate cause.
Cropsey
Amazon Prime
For something extra spooky, Cropsey steps into a world of urban legends. Though much of the story is based on legend, the true crime roots of a case involving five missing children leads the documentary. It opens a conversation about a "real-life boogeyman," Andre Rand, and a reminder that fact can be more frightening than fiction.
Unseen
Amazon Prime
Unseen is a piece of true crime activism. The documentary examines the case of 11 female bodies found in a Cleveland yard and speaks of the lack of attention paid to murders of women who have a history of drug abuse.