Spoilers: What Is LRRP? 'True Detective's' Mahershala Ali Plays a Former Vietnam War Patrol Scout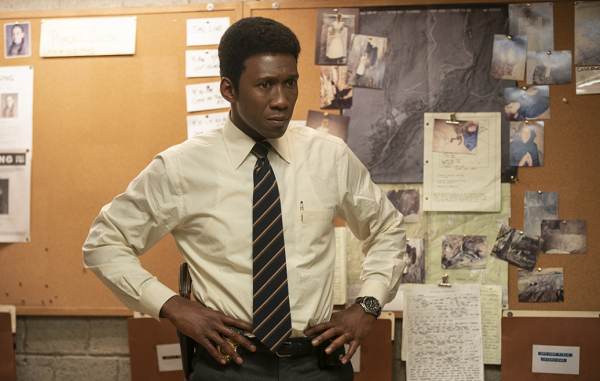 Detective Wayne Hays's status as a Vietnam War veteran didn't go missed on the Season 3 opener of True Detective on Sunday. The lead character's military beginnings were noted on more than one occasion during the two-episode premiere, including the years Hays spent serving as an LRRP during the war.
The HBO series covers three various spans of time. It starts in 1980 when siblings Will and Julie Purcell (Phoenix Elkin and Lena McCarthy) are abducted from their small town of Ozark, Arkansas. Will is later discovered dead in the woods by Hays (Academy Award-winner Mahershala Ali). In 1990, the case is reopened upon the state's attempt to overturn the conviction of the suspected murderer after Julie's fingerprints are discovered in evidence of a CVS drug store robbery in Oklahoma. In 2015, Hays recounts events of the case to a documentarian for a true crime series.
Throughout all three time periods, Hays's military background is referenced, including his time as an LRRP—otherwise known as a Long-Range Reconnaissance Patrol scout—during the Vietnam War.
LRRPs represent a special unit of the armed forces that had a particularly high body count. The teams usually consisted of four to six specially trained soldiers, who would perform deadly missions in enemy territory. While there were segments of the military that included specially trained personnel to carry out immensely dangerous missions before the Vietnam War, little is known about LRRPs beforehand, according to the Long-Range Reconnaissance Association (LRRA).
The first LLRP platoon was launched in Vietnam in December 1965, and within four months three more LRRP divisions sprung up as well. It wasn't until July 1966 when General William Westmorland ordered the formation of official LRRP volunteer services, originally comprised of Ranger school graduates. LRRPs during the Vietnam era serviced the military from 1965 through 1971, according to the LRRA.