'True Detective' Season 3: Release Date, Cast, Trailer and Everything We Know
HBO narrowed down the release date for True Detective Season 3 with the first trailer Sunday.
The new season of the crime anthology "tells the story of a macabre crime in the heart of the Ozarks and a mystery that deepens over decades and plays out in three separate time periods," according to HBO.
Academy Award winner Mahershala Ali stars in the HBO series as Detective Wayne Hays, a state police detective from Northwest Arkansas. The trailer shows him in different time periods, as a detective and an old man, as he tries to put the pieces of the investigation together. "My whole brain's a bunch of missing pieces," he notes. "I want to know the whole story."
The preview appears to tease the disappearance of the children, with someone presumably watching them on bicycles. Hays then finds a bicycle and takes photos, perhaps at a crime scene. The person responsible is likely the one who sent a message, out of letters from magazines and newspapers, on the wall: "Julie is in a good place and safe. The children shud [sic] laugh. Do not…"
The trailer ends with the tease of a premiere date: January. Season 3 will consist of eight episodes.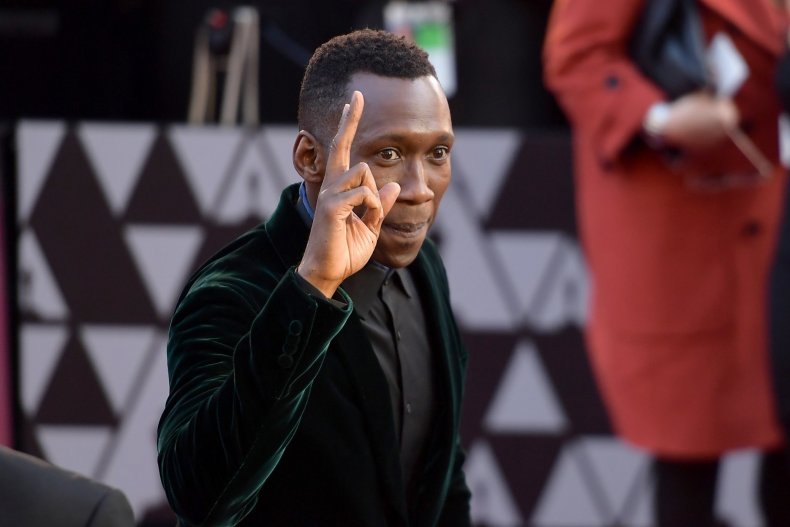 Stephen Dorff plays Hays' partner, Roland West, an Arkansas State Investigator. Carmen Ejogo stars as schoolteacher Amelia Reardon, who has a connection to the two missing children.
Scoot McNary plays Tom, a father who suffers a terrible loss that ties him to the two state police detectives over 10 years. Marmie Gumer recurs as Lucy Purcell, a mother of two at the center of the tragedy.
Josh Hopkins recurs as Jim Dobkins, a private attorney in Fayetteville, Arkansas, who deposes state police detectives during an ongoing investigation. Jodi Balfour recurs as Roland's love interest, Lori.
As for Hays' family, Deborah Ayorinde recurs as his estranged daughter, Becca, while Ray Fisher plays his son, Freddy Burns. Lonnie Chavis plays his son at age 9.
Rounding out the cast in recurring roles are Michael Greyeyes (Brett Woodard), Jon Tenney (Alan Jones), Rhys Wakefield (Henry Hays), Sarah Gadon (Elisa Montgomery), Emily Nelson (Margaret), Brandon Flynn (Ryan Peters) and Michael Graziadei (Dan O'Brien). No information about their characters other than their names has been released.
Nic Pizzolatto wrote the scripts, with David Milch co-writing the fourth episode. Season 3 will include Pizzolatto's directorial debut.
True Detective Season 3 premieres January 2019 on HBO.