Review: 'True Detective' Season 2, 'The Western Book of the Dead'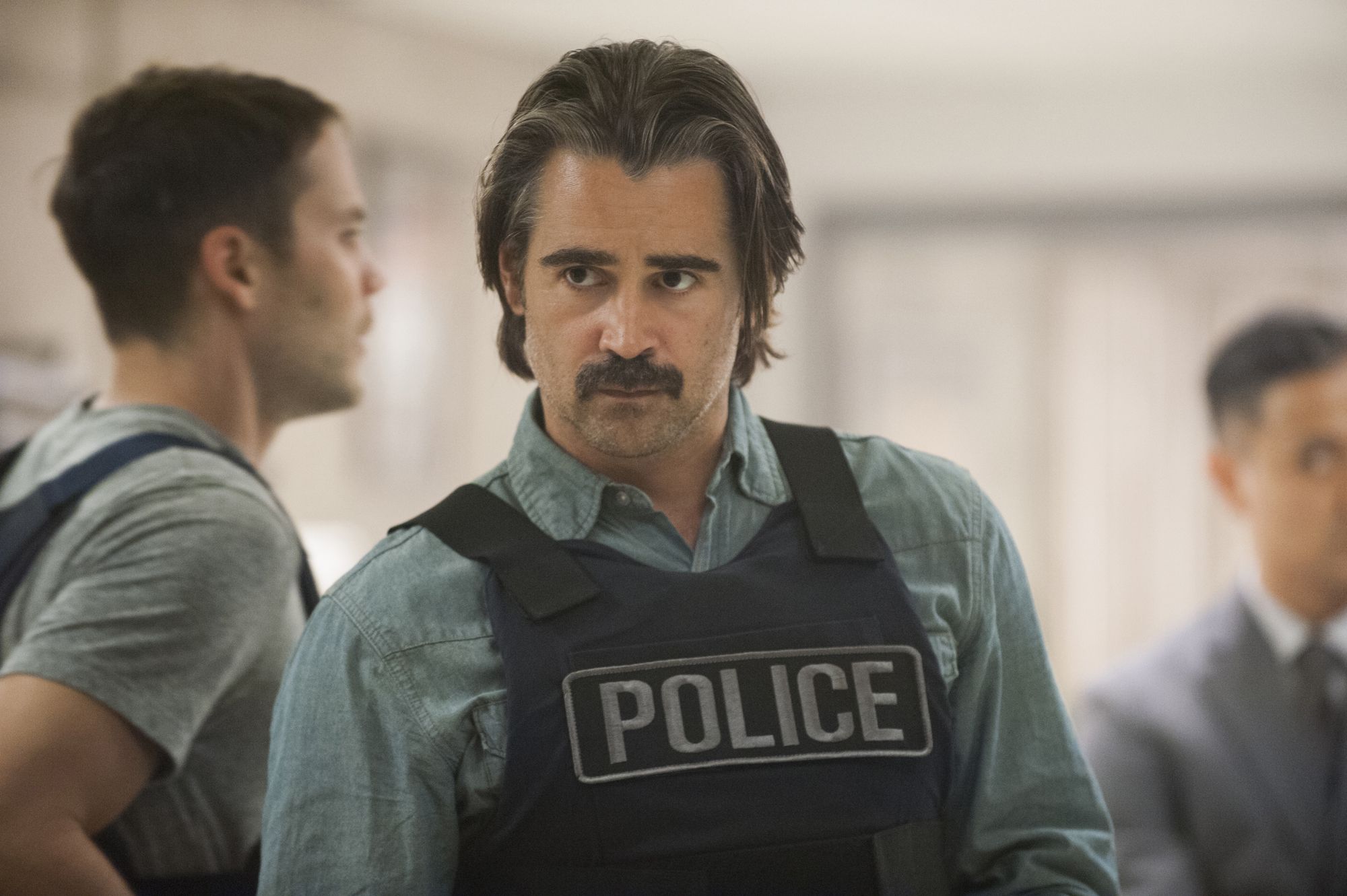 When he was a boy, Leo Tolstoy and two friends started the White Polar Bear Club. Its members had a single, infuriating task: to not think of a polar bear. The mind rebels against such prohibition, of course, and will do exactly what it's been told not to, like a toddler.
I have my own version of the White Polar Bear Club: Try watching True Detective Season 2 without thinking about True Detective Season 1. Try not to think about how the theme song to TD2 is nowhere as haunting as TD1's, how even the seediest pockets of Los Angeles could never equal the swampy bleakness of Louisiana's Cancer Alley, how the team of Colin Farrell, Vince Vaughn, Taylor Kitsch and Rachel McAdams cannot possibly rival the creepy tandem of Matthew McConaughey and Woody Harrelson.
Just make sure to think of none of these things.
Lovers of Nic Pizzolatto's surprise HBO hit are going to be disappointed only because TD1 was so good, so eerie that my wife refused to watch it, convinced it was a horror show. And it was, in the best possible sense, so much so that you felt that what was called for was an exorcist, not a detective. Cary Fukunaga, who directed the first season (but did not return for the second), could imbue a seemingly mundane scene with unbearable unease.
The wife shouldn't have a problem withTD2, which so far feels like it's been infused with a dose of The Wire's vast social scope. The setting is Vinci, a corrupt municipality not far from central Los Angeles (its real-life basis is Vernon). In the first episode, "The Western Book of the Dead," a local newspaper is running an eight-part series on the cancer eating away at the body politic, with local developer Frank Semyon (Vaughn) leaning on local Detective Ray Velcoro (Farrell) for a little damage control of the, um, rather visceral kind. A local councilman is missing; so is a Latino woman who worked at a spiritual retreat run by the father of Ani Bezzerides (McAdams), a local deputy whose sister is a porn actress.
As in The Wire, everything is connected. As in the TD1, those intertwined roots reach deep into the muck of who we are and how we live. I haven't seen beyond the first episode of TD2, but it is clear already that the show isn't going to serve as an optimistic affirmation of the human spirit. In one scene, Velcoro beats nearly to death the father of a boy who has been torturing his own son at school. He tells the little goon, as his dad writhes in pain, "You ever bully or hurt anybody again, I'll come back and butt-fuck your father with your mom's headless corpse on this goddamn lawn." It's a sentiment at once noble and savage, misguided and right on target. Like so much of True Detective, it refuses to hand the viewer an easy resolution.
Male impotence appears twice in TD2 #1: first, when Bezzerides's boyfriend has trouble in the bedroom and then, later, when the damaged veteran Paul Woodrugh (Taylor Kitsch) pops a Viagra before sex with a woman who may or may not be his girlfriend. For those, like the New Yorker's Emily Nussbaum, who found TD1's machismo tedious and unconvincing, these signs of vulnerability will surely be welcome. So will the presence of McAdams, who isn't, here, the gorgeous star of romantic comedies but, instead, a stringy-haired police officer obviously wearied by life. She and Kitsch are especially compelling thus far.
It is possible, as some have suggested, that TD2 lacks the throat-tightening anxiety that made TD1 the finest show on television last year. But while it may have ceded tone, it has gained scope. Here, in the refinery-studded ravages of California, something wicked is amiss. We should stick around to find out what, and why. Just try not to think about polar bears.
Review: 'True Detective' Season 2, 'The Western Book of the Dead' | Culture