The True Story of 'The Confession Killer' Henry Lee Lucas and Serial Killer Ottis Toole
Netflix's latest true-crime documentary series, The Confession Killer, takes a look at the murder claims of Henry Lee Lucas, who confessed to killing over 600 women around the country between 1975 and 1983. Many of his claims were seemingly untrue, however, as many investigators found discrepancies in the timeline of his stories.
For part of his murder spree, Lucas was in cohorts with another famous American serial killer: Ottis Toole. While Toole confessed to far fewer murders than Lucas—just over 100—this still puts him ahead of such killers as Ted Bundy, who confessed to 30 murders before his execution.
According to Rolling Stone, Lucas and Toole had a sexual relationship on their murder spree after they met at a soup kitchen in 1976. The pair admitted to raping and killing women as they traveled together. Toole, who was also an admitted cannibal and an arsonist, was arrested first, in 1983, on an arson charge for which he was sentenced to 20 years in prison.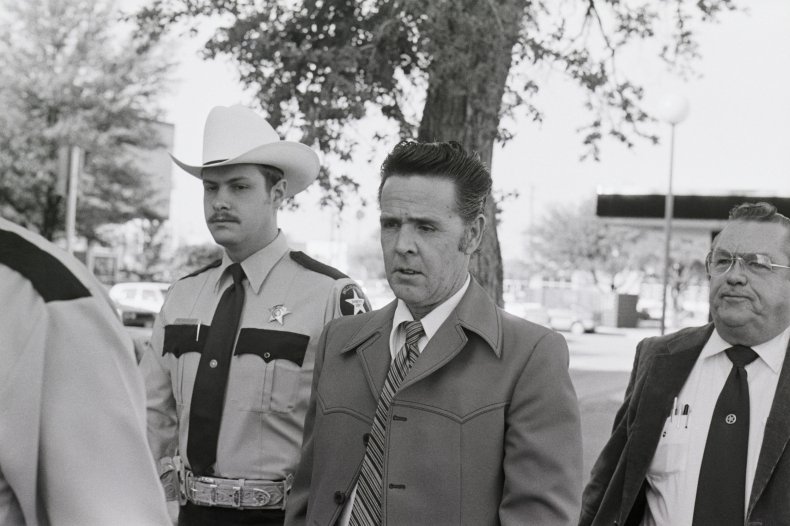 Lucas's connection to Toole may have been what got him arrested—two months after Toole—in 1983, though that was only on a weapons charge. But almost immediately, Lucas began confessing to murders. Investigators saw a possible connection in two missing women, one of whom was Becky Powell, Toole's niece.
Powell was said to be in a romantic relationship with Lucas. Her name came up many times in conversations with Lucas, as he claimed she was the only girl he ever loved. According to The Confession Killer, Powell was only 15 at the time of her death in 1982. Lucas was 46 when he killed her.
Another victim, Katherine Rich, had housed both Toole and Lucas for some time. The disappearances of Rich and Powell showed a link to prosecutors, who thought Lucas may be guilty.
In prison, Lucas was treated well by authorities, who allowed other investigators from around the country to visit him. Lucas continued to confess to the murders presented to him. He explained, in detail, how he killed each woman, where, and he even drew detailed sketches of what each woman looked like. It turned out that Lucas was lying, though, as many of the murders he confessed to were impossible for him to have committed. Journalists, including Hugh Aynesworth who was known for his reporting on Bundy, established a paper trail of Lucas's jobs, dental appointments and former offenses to debunk his involvement in crimes around the country. In total, Lucas was convicted of 11 crimes.
Lucas was originally sentenced to death for the murder of a then-unidentified woman known as "Orange Socks," later identified as Debra Jackson. His sentence was later commuted by Governor George W. Bush, and Lucas was sentenced to life in prison. He died behind bars in 2001 of congestive heart failure.
Meanwhile, Toole led investigators down a similar path. He confessed to over 100 murders, though it was later believed he, too, lied about many of the crimes, according to Biography. Toole was convicted of six murders, and he died of a liver disease in 1996 before the real number could be ascertained.