Great cinema is often rooted in reality, with plots all the more remarkable for being based on real life events.
Below, Newsweek presents 20 excellent movies, currently available on Netflix, that have their origins in true stories.
Take a look through and discover more by typing 3653 in theNetflix search bar.
Mank (2020)
12A | Drama/Comedy | 2h 11m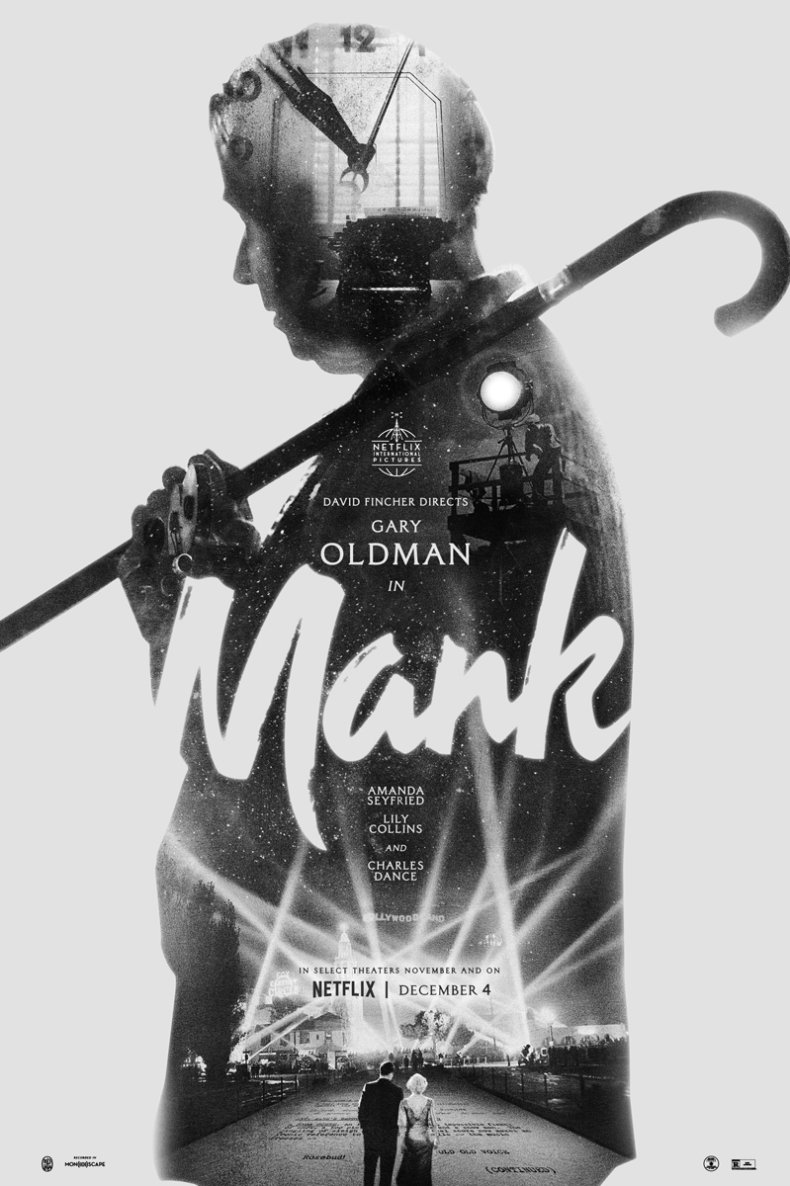 A golden age of film is filtered through the eyes of legendary screenwriter Herman J. Mankiewicz (portrayed by Gary Oldman) as he scrambles to complete Citizen Kane.
This critically-acclaimed biographical drama and comedy gathers an ensemble cast to recount a classic Hollywood tale.
The Trial of the Chicago 7
15 | Drama/Drama | 2h 10m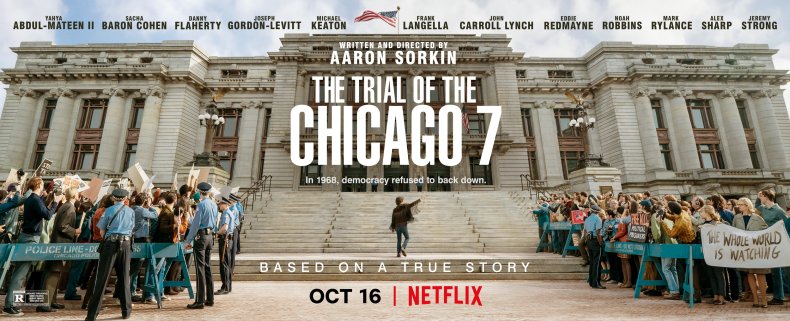 A countercultural protest in 1969 results in the notorious trial of seven defendants.
Acclaimed screenwriter Aaron Sorkin and an A-list acting cast re-enact this suspenseful real-life 1960s courtroom drama.
Ma Rainey's Black Bottom (2020)
15 | Musical/Drama | 1h 34m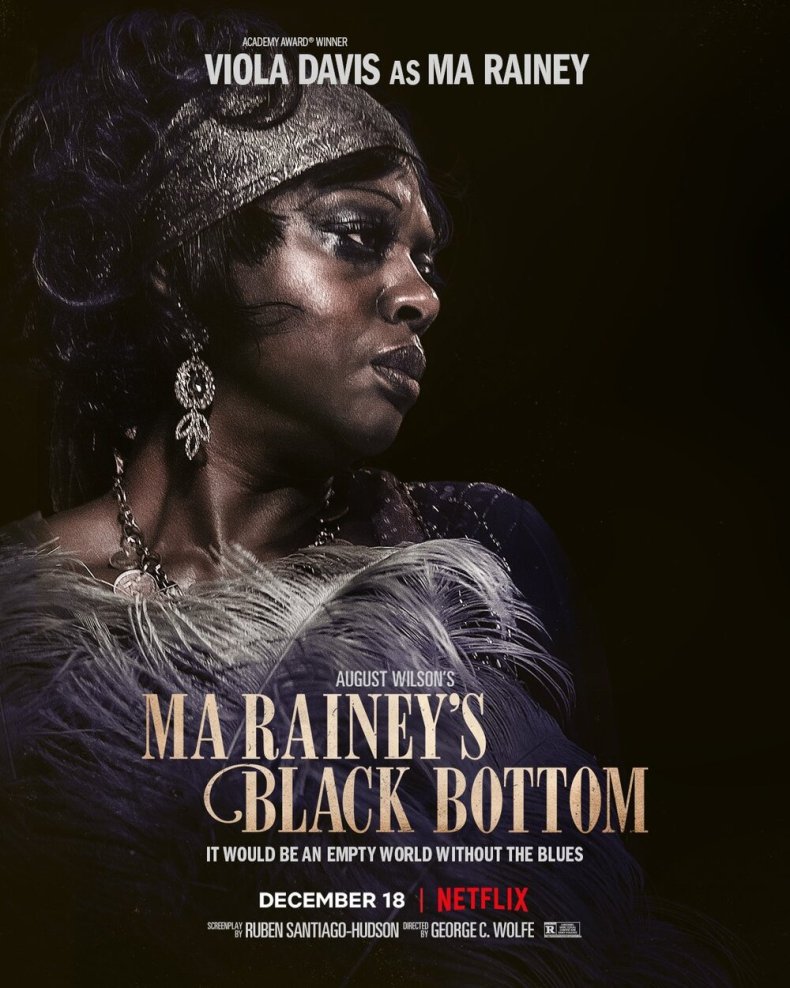 Drama erupts at a 1920's Chicago recording studio when blues singer Ma Rainey joins her band for a session.
Academy Award winner Viola Davis stars as the real-life influential American recording artist dubbed the Mother of the Blues.
Rush (2013)
15 | Action/Sport | 2h 3m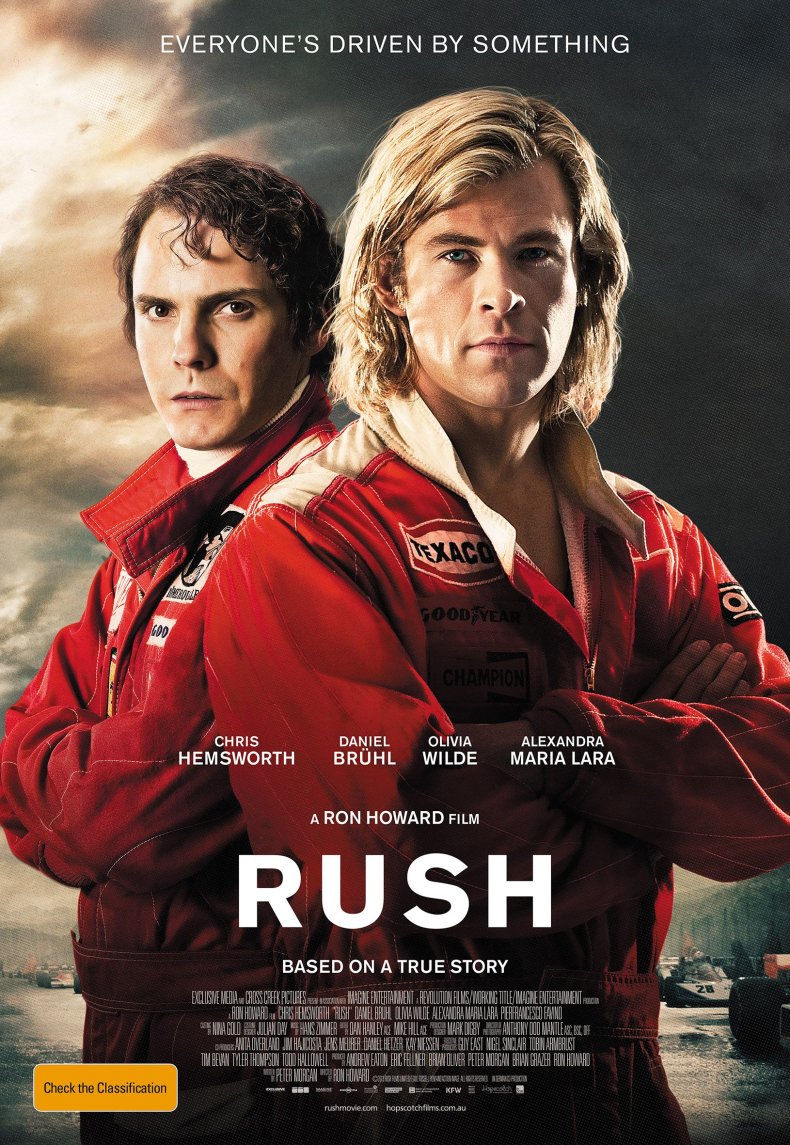 Legendary racers James Hunt (Chris Hemsworth) and Niki Lauda (Daniel Brühl) push each other to their limits to win the 1976 Formula 1 championship.
Director Ron Howard recreates the "golden age" of F1 racing with this movie that explores these rivals' push for pole position.
Operation Varsity Blues: The College Admissions Scandal (2021)
12 | Documentary/Crime | 1h 40m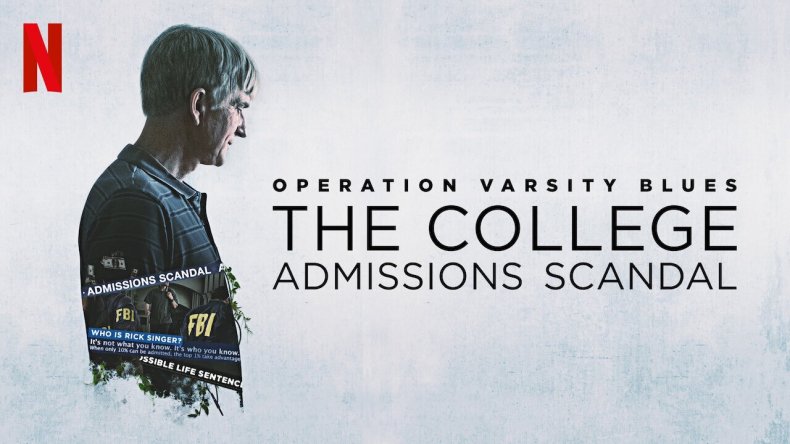 Dramatizations propel this real-life crime drama investigating the scam to get the children of the wealthy and influential into the best U.S. colleges.
This Netflix movie provides the inside story on the scandal that made news around the world in 2019.
Hillbilly Elegy (2020)
15 | Drama | 1h 56m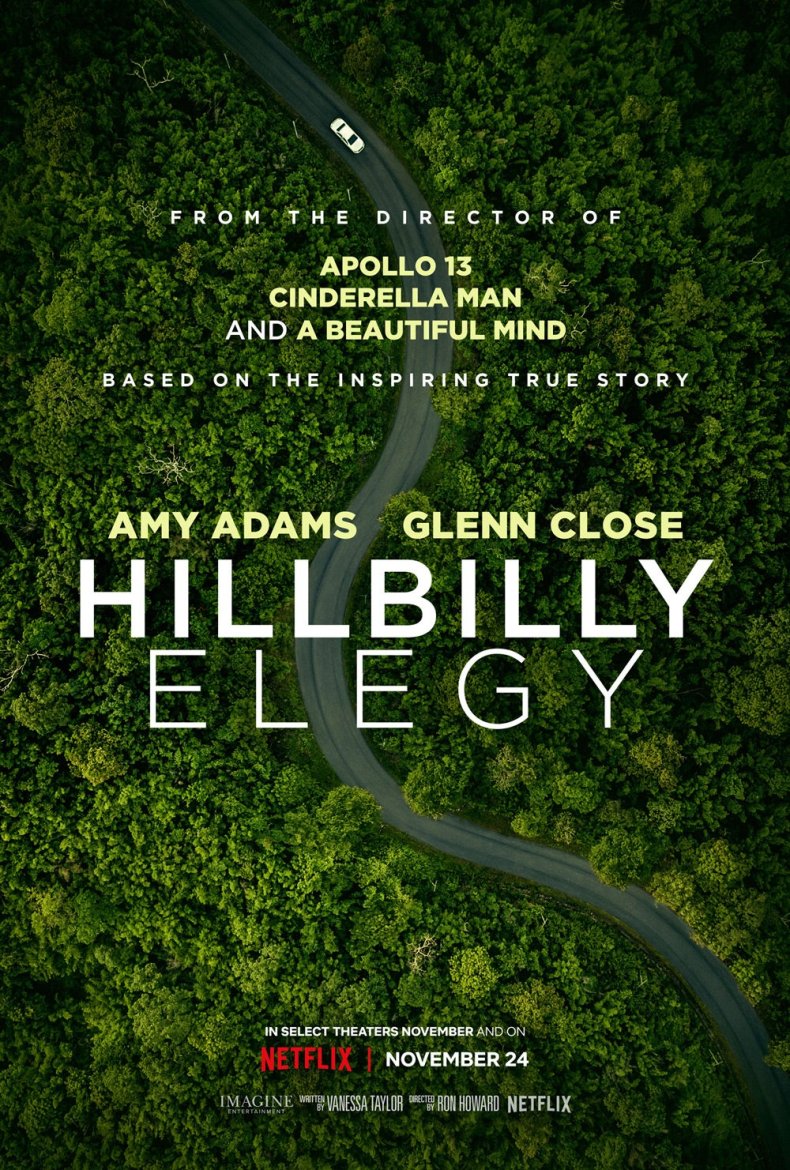 A talented Yale Law student with good prospects returns to his Ohio hometown, where he reflects on three generations of turbulent family history.
This Ron Howard movie dramatising JD Vance's best-selling memoir stars Glenn Close and Amy Adams.
The Dig (2021)
12A | Drama/History | 1h 52m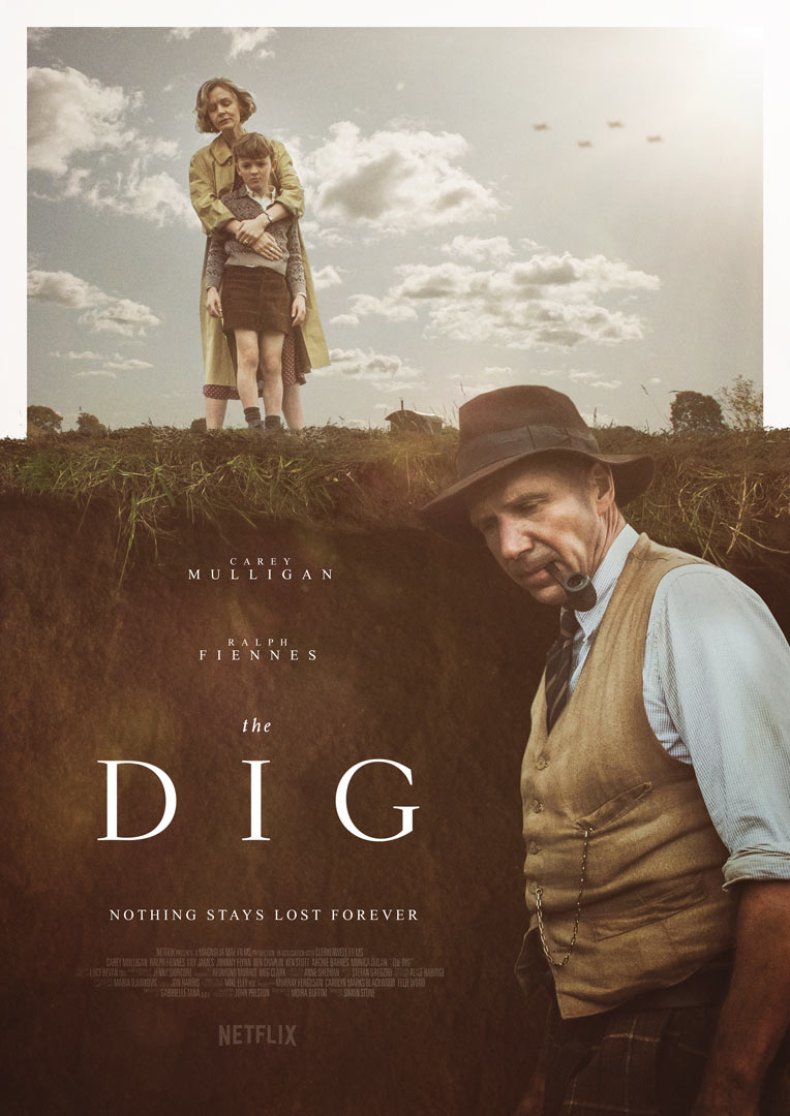 A widow (played by Carey Mulligan) hires an archaeologist (Ralph Fiennes) to excavate mysterious features on her land, resulting in an incredible discovery.
This dramatization is based on the 2007 book of the same name by John Preston, whose aunt, Margaret Preston, was one of the archaeologists who took part in the famous 1939 excavation.
The Pianist (2002)
15 | War/Drama | 2h 30m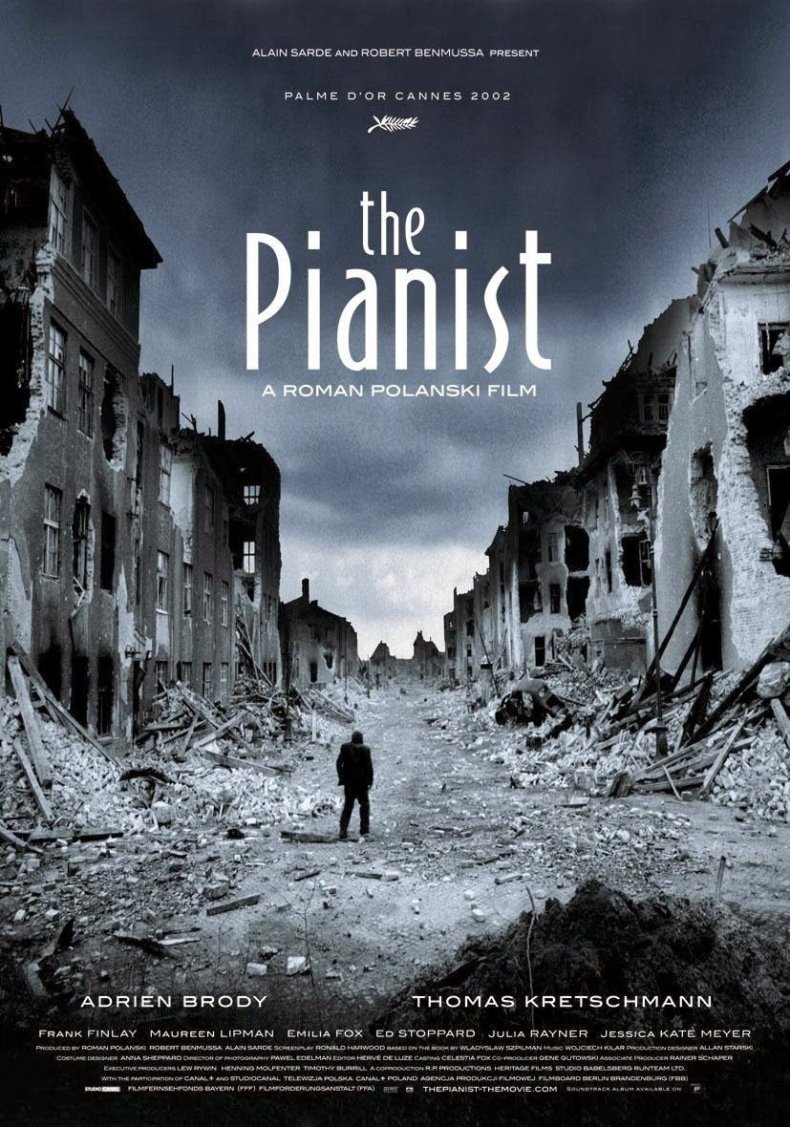 Acclaimed Polish musician Władysław Szpilman (portrayed by Adrien Brody) encounters the horrors of the Holocaust among Warsaw's ruins
This biographical war drama, directed by Roman Polanski, is based on Szpilman's autobiographical account of how he survived the Nazi occupation of his country.
The Social Network (2010)
12A | Drama/History | 2h 1m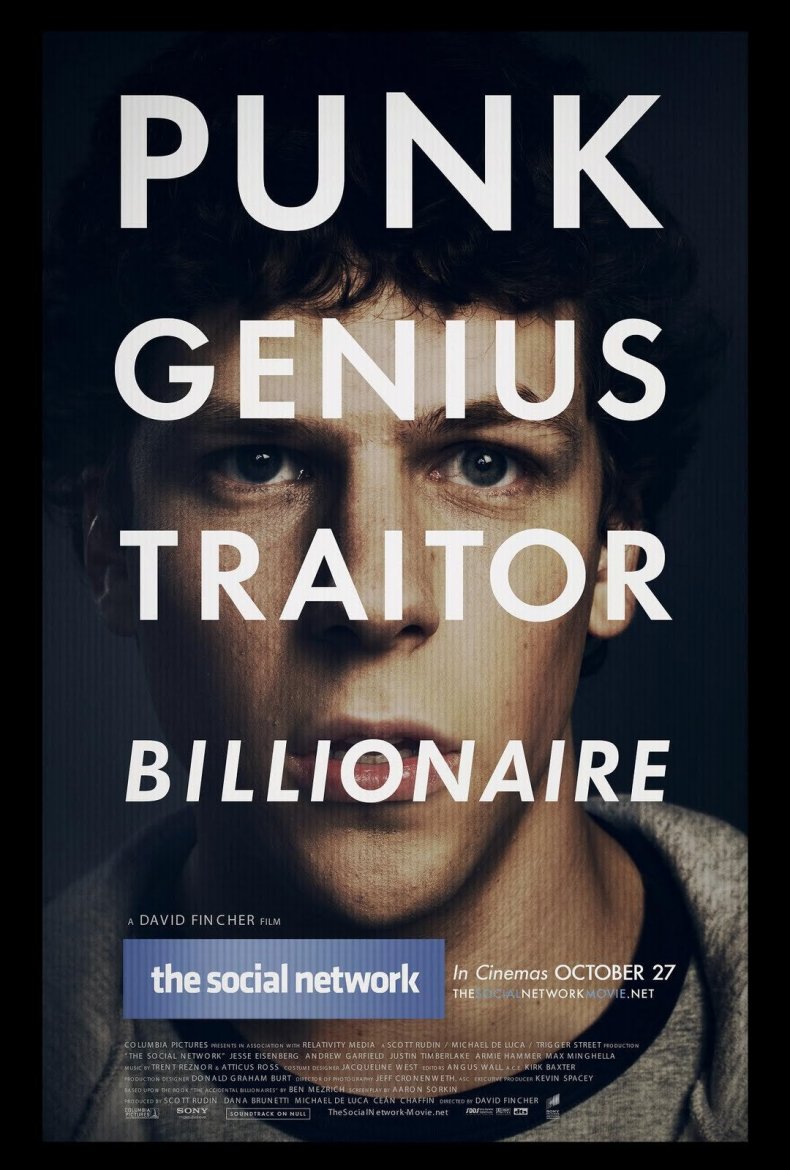 A small website created by a Harvard student quickly balloons into a wide wide social network threatening to revolutionise communication.
David Fincher's movie is a critically-acclaimed biopic of Facebook founder Mark Zuckerberg (Jesse Eisenberg).
Spotlight (2015)
15 | Drama/History | 2h 9m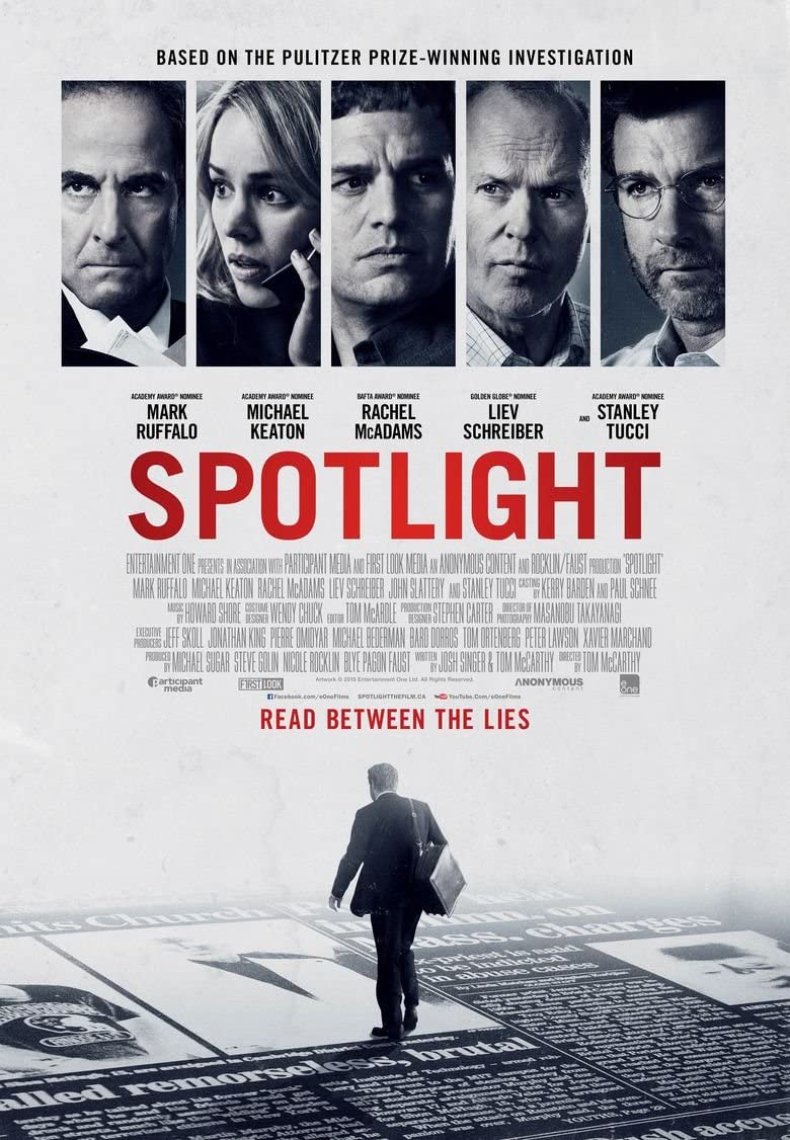 A Boston Globe editor encourages four journalists to pursue a promising story about child molestation.
This Academy Award best Picture-winning historical drama focuses on the investigative reporting team responsible for exposing the systemic sexual abuse of children by Roman Catholic priests in Boston.
Philomena (2013)
12A | Drama/Comedy | 1h 38m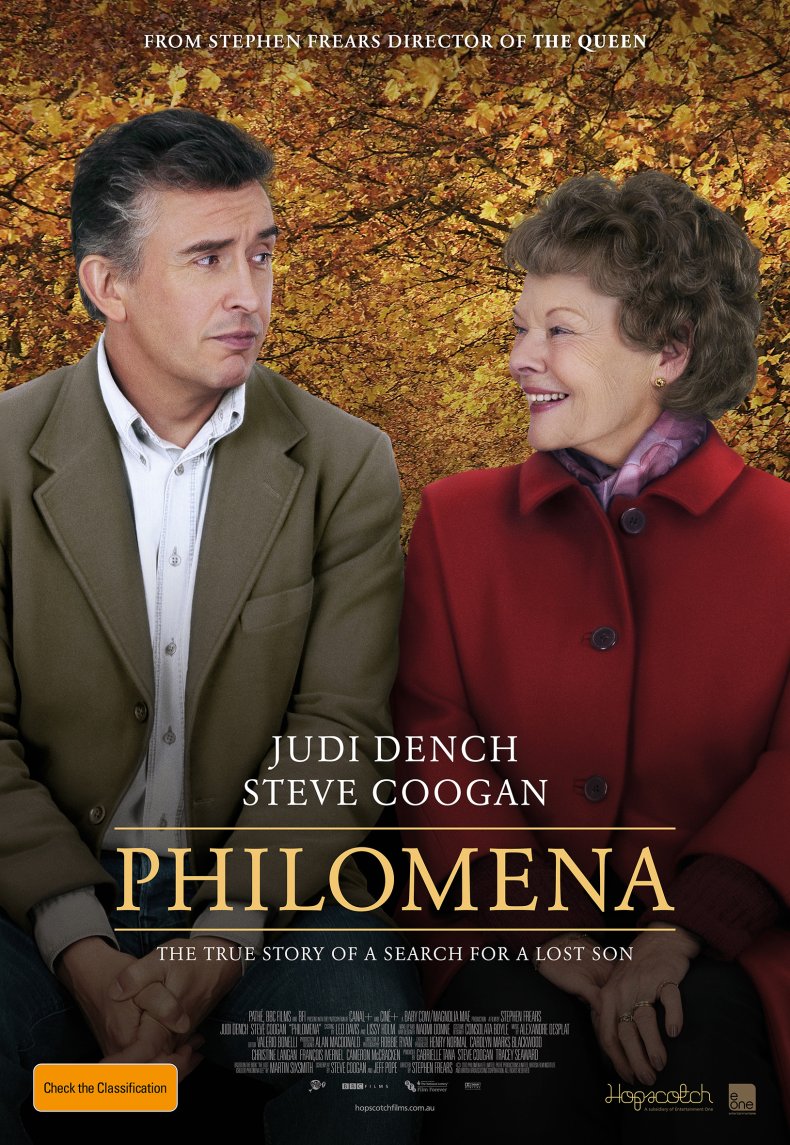 A political journalist (played by Steve Coogan) encounters the tale of an Irish's woman's (Judi Dench) 50-year search for her son.
This drama movie is based on the 2009 book The Lost Child of Philomena Lee by acclaimed reporter Martin Sixsmith.
Chef (2014)
15 | Comedy-drama/Indie film | 1h 55m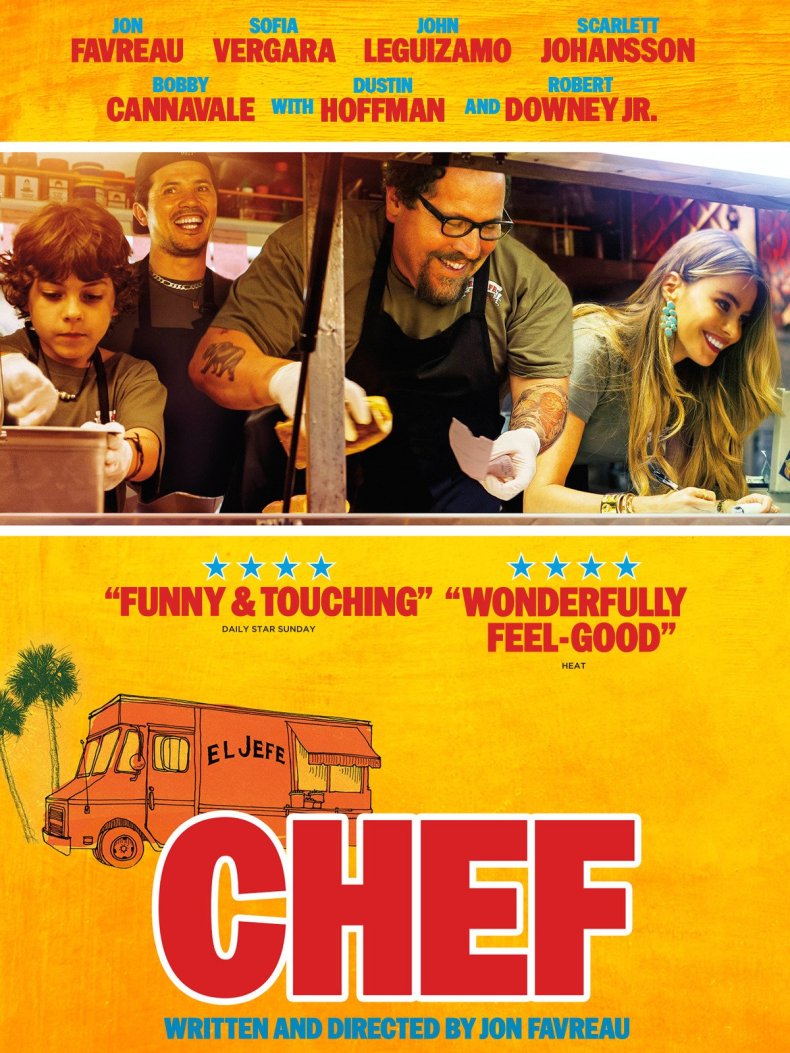 A gastronomic giant (played by Jon Favreau) quits his award-winning Los Angeles restaurant and buys a food truck where he gets back to the basics of street food.
This movie is heavily influenced by Favreau's friend Roy Choi's Kogi truck that triggered the gourmet food truck craze in the U.S.
Into the Wild (2007)
15 | Drama/Adventure | 2h 28m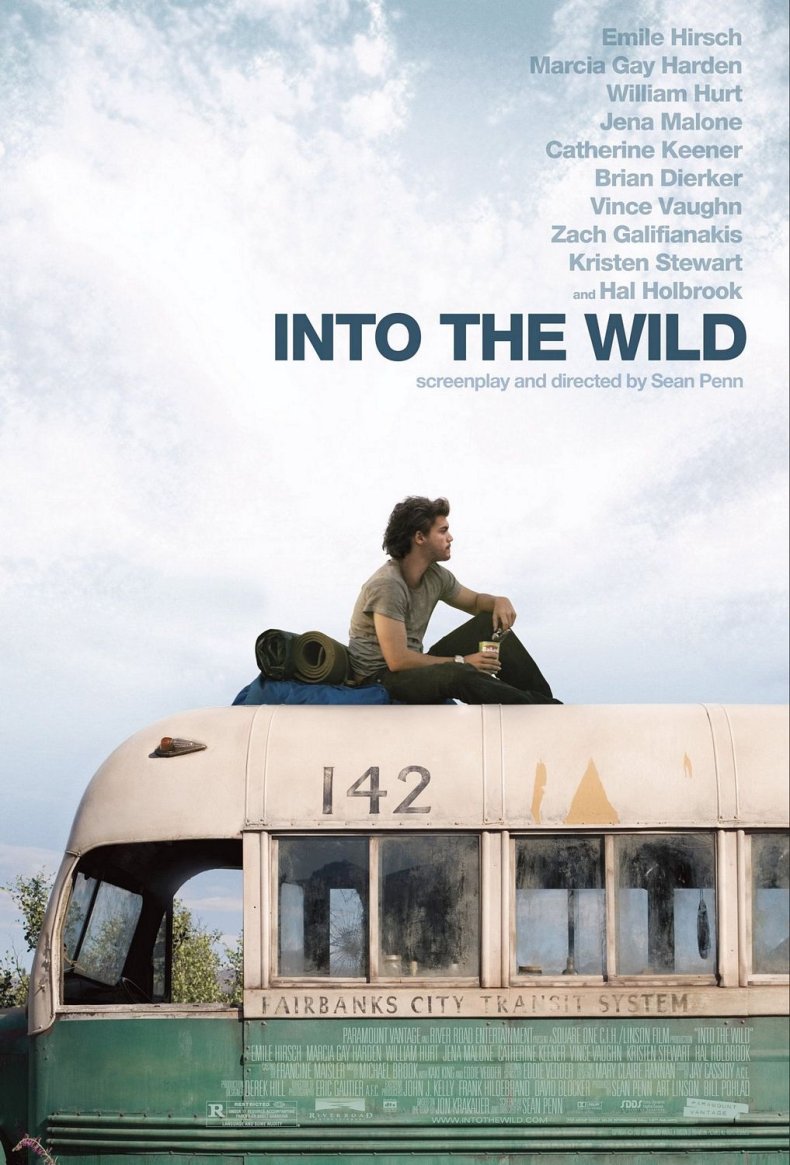 An exceptional student and athlete, Christopher McCandless (Emile Hirsch), decides to hitchhike across the States.
This biographical adventure drama movie directed by Sean Penn is based on the 1996 non-fiction book written by Jon Krakauer.
Carol (2015)
15 | Romance/Drama | 1h 58m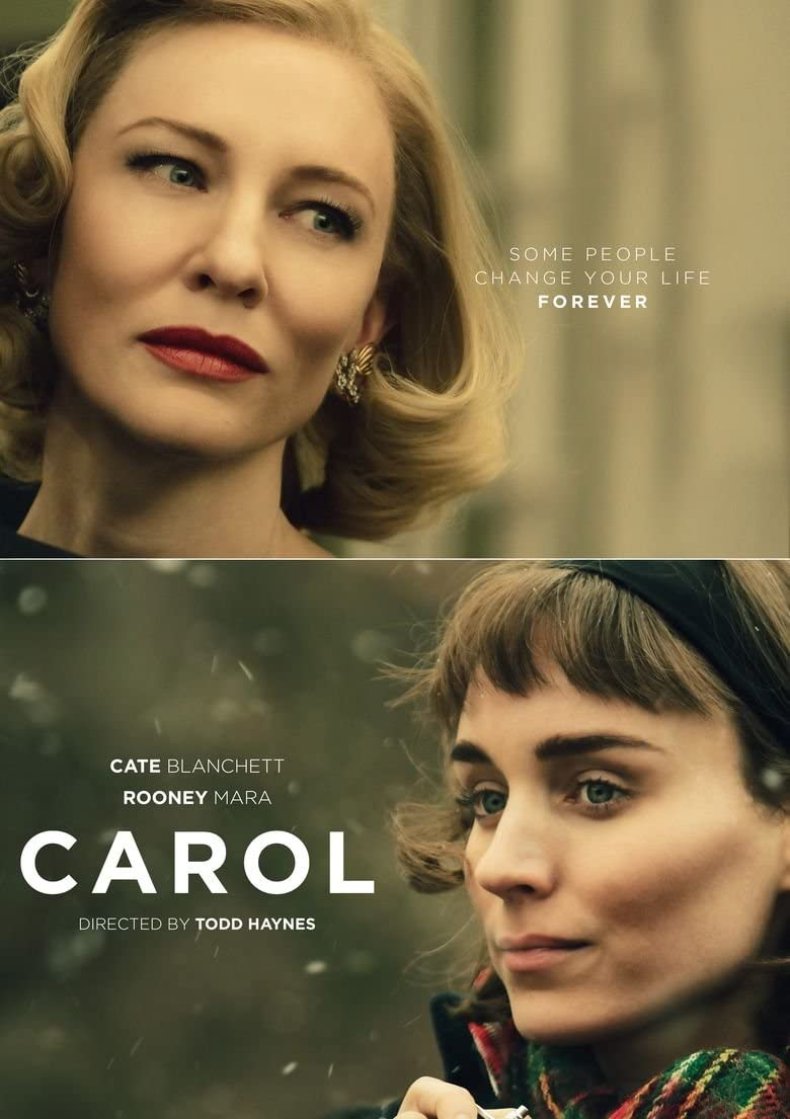 Therese Belivet (Rooney Mara) encounters Carol (Cate Blanchett) and the pair face social prejudices when romance blossoms.
This movie is a composition of real-life stories, but based primarily on Patricia Highsmith's 1952 novel The Price of Salt, which was itself inspired by her romantic liaisons.
The Death of Stalin (2017)
15 | Comedy/Dark comedy | 1h 47m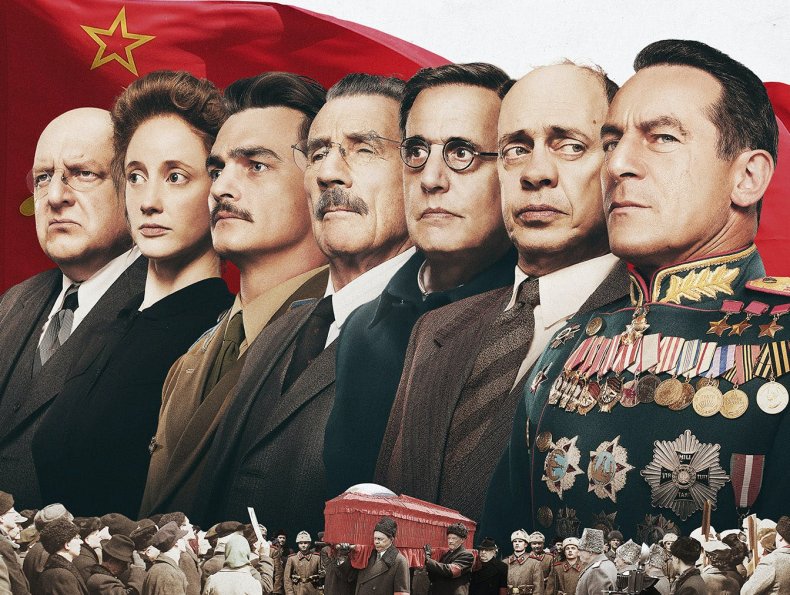 Following three decades of absolute power, Soviet dictator Joseph Stalin suddenly dies, resulting in a frantic power grab.
Responding to accusations the movie is not sufficiently realistic, director Armando Iannucci said: "I'm not saying it's a documentary. It is a fiction, but it's a fiction inspired by the truth of what it must have felt like at the time.
The Disaster Artist (2017)
15 | Drama/Comedy-drama | 1h 44m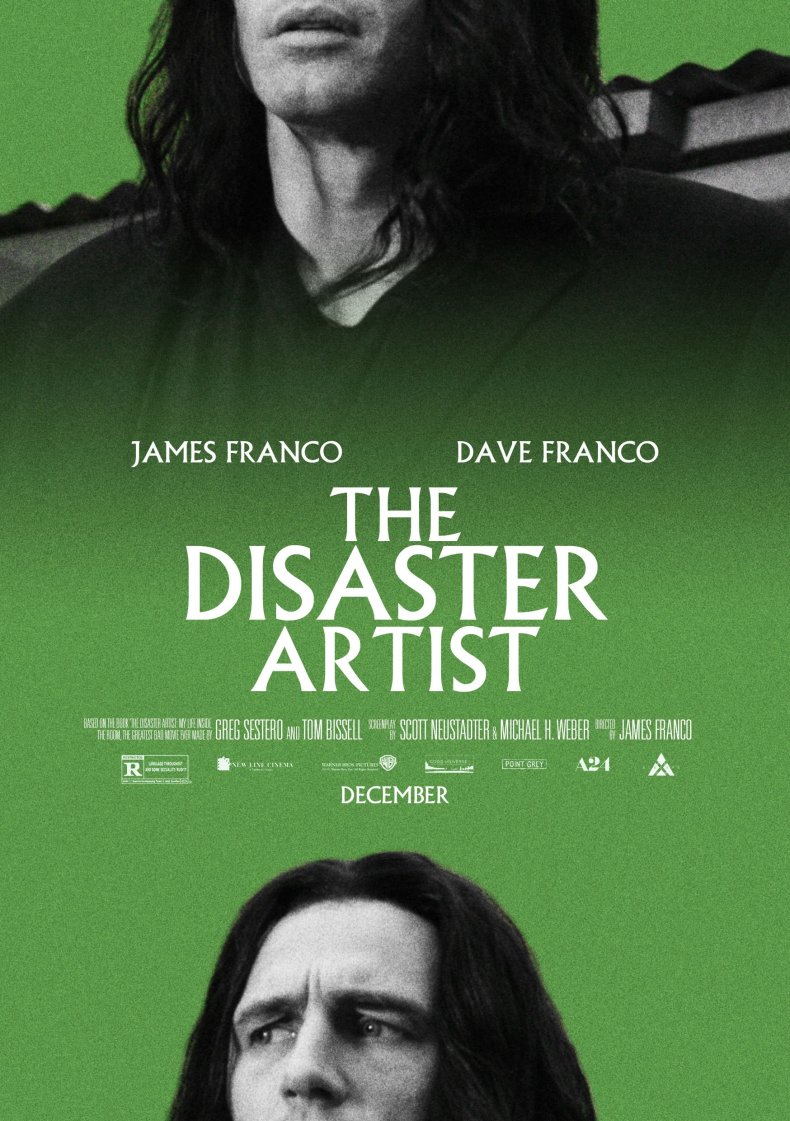 The is the bizarre true tale of terrible auteur and mysterious outsider Tommy Wiseau as he against all odds greats a genuine cult classic movie.
Director and star James Franco won a Golden Globe for his performance as the legendary oddball behind the infamous The Room.
Milk (2008)
15 | Drama/Romance | 2h 8m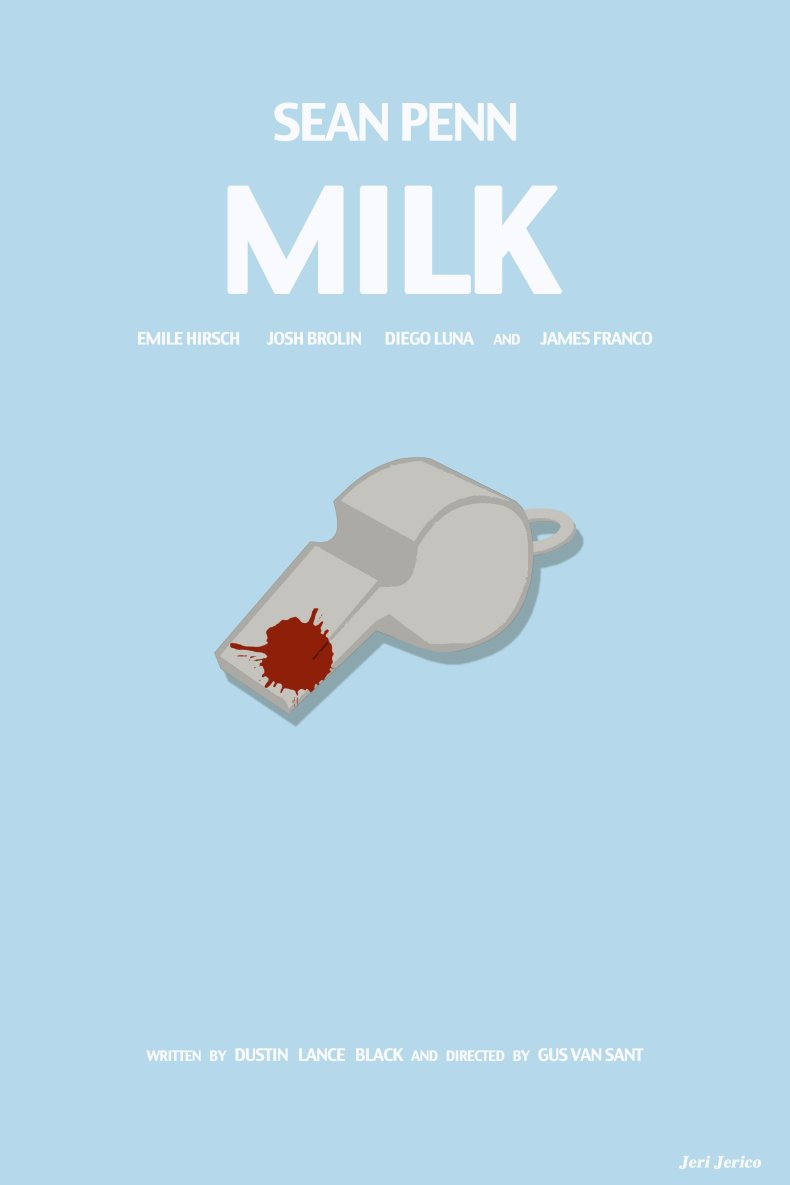 Sean Penn won 2009's Academy Award for Best Actor in a Leading Role for his role depicting a man's attempt to become California's first openly gay official.
This biographical movie is closely based on the life of the pioneering gay rights activist and politician Harvey Milk.
The Social Dilemma (2020)
PG | Documentary/Docudrama | 1h 34m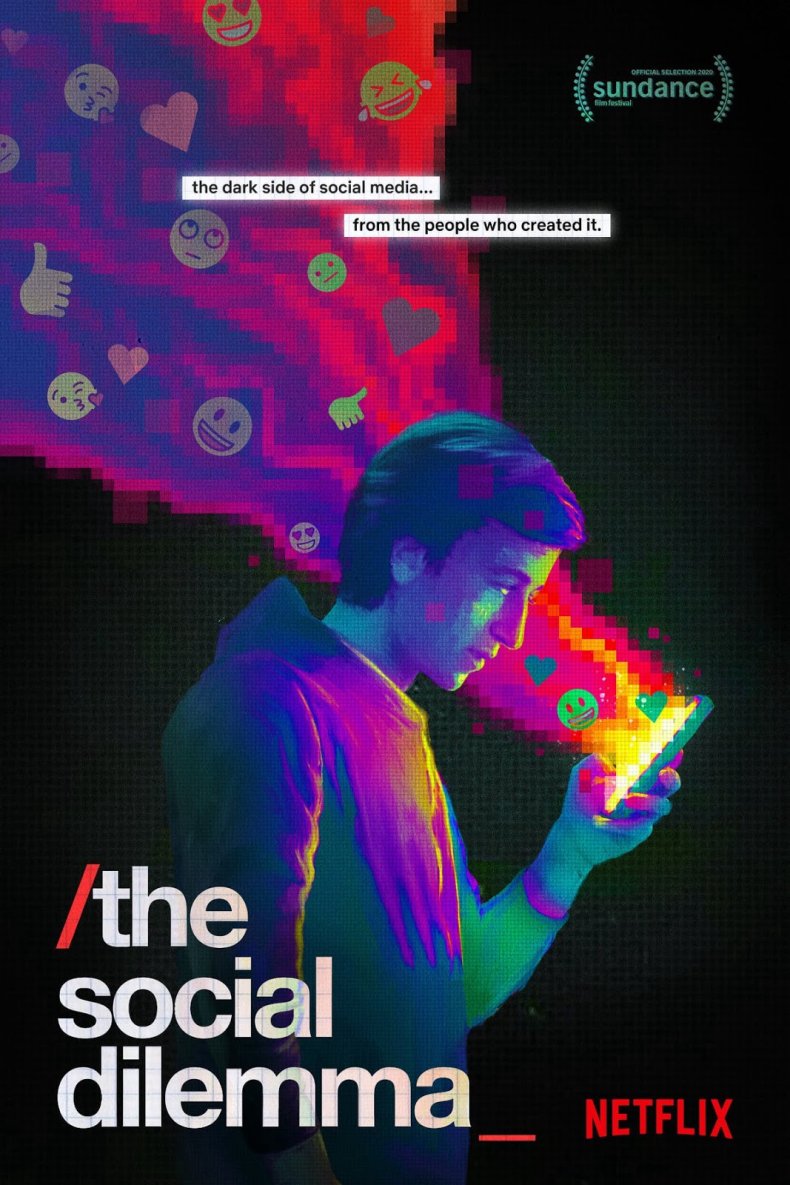 Technology experts highlight the potentially serious effects of social media on our lives.
This Netflix is movie a docudrama, meaning the documentary-drama hybrid contains scripted elements played by actors to illustrate specific points.
The Squid and the Whale (2005)
15 | Drama/Indie film | 1h 28m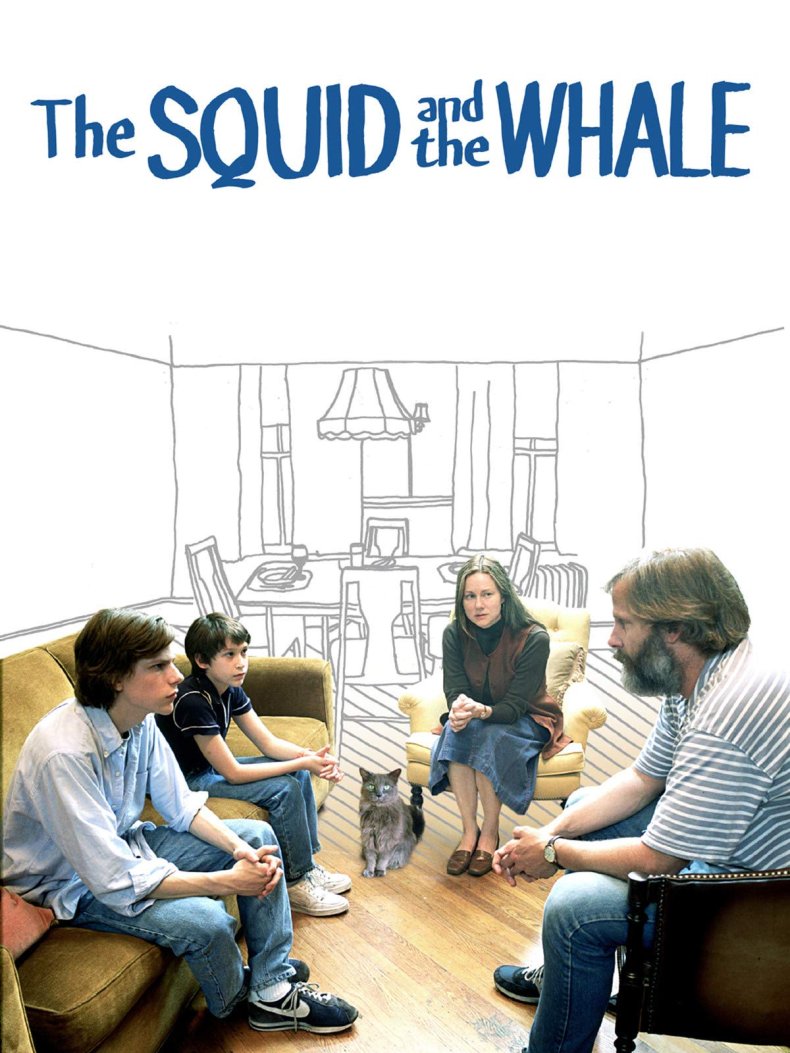 A pair of brothers attempt to navigate their parents' divorce during 1980's New York.
Acclaimed director Noah Baumbach's was widely praised for this autobiographical filmmaking for this movie based on real-life adolescent experiences.
The Bling Ring (2013)
15 | Crime/Drama | 1h 30m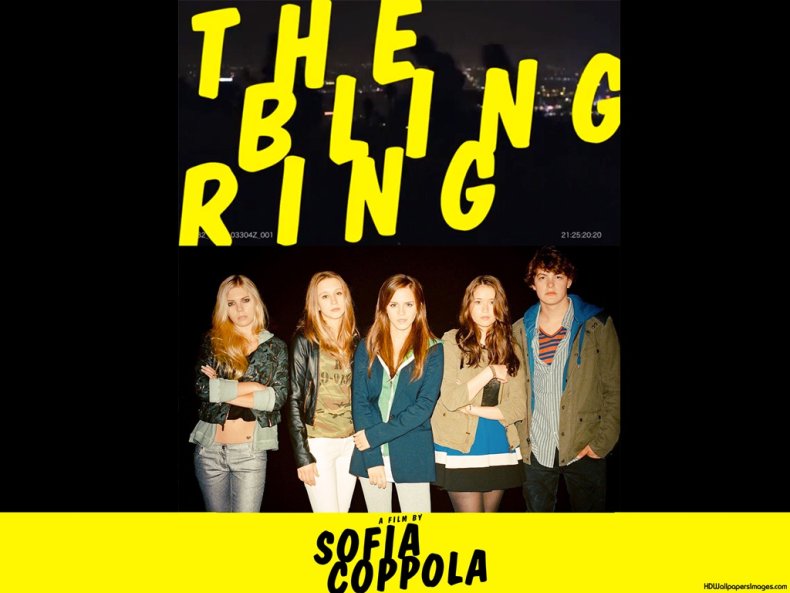 Last, but by no means least... Director Sofia Coppola's movie depicts high-school students begin burgling the homes of A-list celebrities in and around California.
The real-life so-called Bling Ring became infamous for stealing approximately $3 million in cash, clothes and jewellery belongings from Lindsay Lohan, Paris Hilton, Orlando Bloom, Audrina Patridge and others between 2008 and 2009.