'True Story' on Netflix: Everything Kevin Hart Has in Common With His Character Kid
True Story is definitely NOT based on a true story, but Kevin Hart's character Kid does toe the line between fact and fiction.
Hart stars alongside Wesley Snipes in the new Netflix drama which is out on Wednesday November 24, 2021. All seven episodes will be available to watch from day 1.
True Story follows the life of The Kid who during a comedy tour at his hometown of Philadelphia, encounters an incident alongside his ex-con brother Carlton which puts him at risk of losing everything.
Hart and his character Kid seem to have an uncanny amount in common with each other.
Professional Overlap With Kevin Hart and The Kid
Professionally, Hart and Kid seem to be almost identical. Both are hard-working stand-up comedy and movie stars.
At the start of True Story, Kid has just had a new blockbuster action movie come out which is similar to Hart who has starred in plenty of his own big-budget action movies over his career (Central Intelligence, Ride Along, Jumanji: Welcome to the Jungle).
Whenever Hart performs in his home city of Philadelphia, it's a special occasion, and the same appears to be true for Kid who is excited to perform his "What Did I Tell You?" tour in Philadelphia too.
True Story opens with a brief scene of Kid appearing on The Ellen Show who calls him a close personal friend—something which Ellen DeGeneres has done in real life too.
Throughout the series, Kid's troubled past with problematic tweets are addressed, which could also be related to Hart's previous homophobic tweets which led to him pulling out of hosting the 2019 Oscars.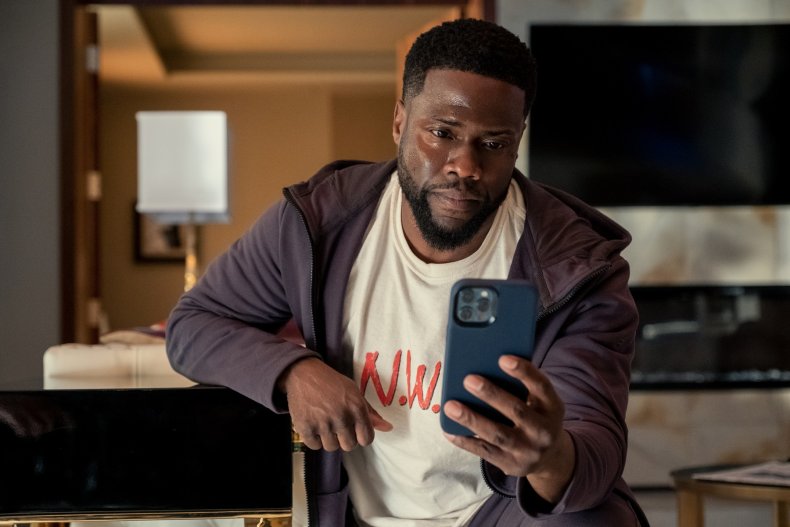 Personal Similarities Between Kevin Hart and Kid
Both Kid and Hart are from the City of Brotherly Love, Philadelphia. They also seem to share a similar family history and situation.
Kid has been going through a public divorce, and while Hart's wasn't public, he also went through a divorce in 2011 after splitting from his first wife Torrei Hart. Both Hart and Kid are fathers too.
A major part of the narrative shows Kid reconnecting with his brother Carlton (Snipes). The pair grew apart as Carlton was in prison for several years.
Kevin's older brother Robert has had a checkered history too as revealed in the Netflix documentary Don't F**k This Up. Robert was emancipated from the family when Kevin was young but the two seem closer than ever after Kevin wished his brother a happy birthday on Instagram in September.
All seven episodes of True Story are available to watch on Netflix from Wednesday November 24.