Trump 2020 Campaign Warns of 'Dishonest' Fundraising Groups Using Trump's Name to Scam Supporters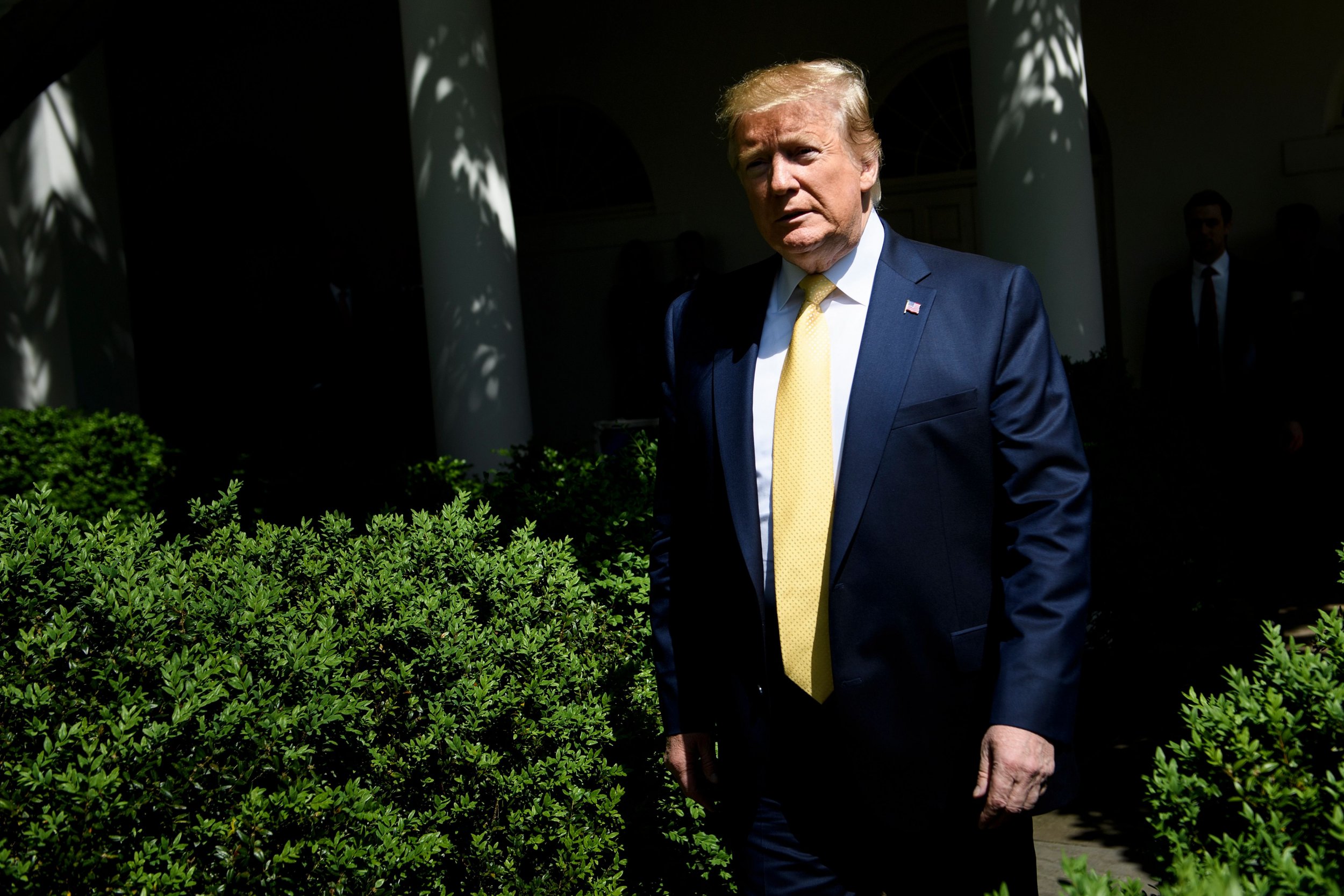 Donald Trump's 2020 re-election campaign on Tuesday warned supporters of "dishonest fundraising groups" who have been deceptively using the president's name to scam Americans.
"President Trump's campaign condemns any organization that deceptively uses the President's name, likeness, trademarks, or branding and confuses voters," the Trump 2020 campaign said in a statement emailed to Newsweek. "There is no excuse for any group, including ones run by people who claim to be part of our 'coalition,' to suggest they directly support President Trump's re-election or any other candidates, when in fact their actions show they are interested in filling their own pockets with money from innocent Americans' paychecks, and sadly, retirements."
"We encourage the appropriate authorities to investigate all alleged scam groups for potential illegal activities," the campaign added.
The Trump 2020 campaign listed four safe official fundraising organizations that have either been authorized by the president or RNC:
Donald J. Trump for President
The Republican National Committee
The Trump Make America Great Again Committee (TMAGAC)
Trump Victory
The campaign also endorsed America First Action, an "approved outside non-campaign group" that Trump has deemed a trusted support of his policies and agenda.
The warning comes days after Axios revealed that David Bossie, Trump's former deputy campaign manager, ran a political organization that only spent a tiny amount out of the millions of dollars it has raised, largely from small-dollar donations, to support Trump-aligned conservative candidates. Although the Trump campaign did not mention Bossie directly in their statement.
Federal records have revealed that the group, called Presidential Coalition, spent most of the money it raised on Bossie's salary, administrative cost and additional fundraising, the news and information website reported.
"The problem the president is going to have with this is (1) he does not like when people are perceived to be profiting off of him, and (2) these are not max out donors," a senior Trump administration official told Axios. "This is money that many likely think is going towards the president's re-election effort when it is not. So effectively every dollar groups like Bossie's and similar groups raise is a dollar the campaign does not."
The Campaign Legal Center noted that of all the groups targeting vulnerable communities with scams, Presidential Coalition has proven to be particularly successful because it capitalizes on "Bossie's connection with the president of the United States." In March, Bossie and Trump flew together to a Michigan rally.
Bossie responded to Axios' story by calling the allegations "fake news brought to you by a collaboration of the biased liberal media and unabashed left-wing activists."