Trump's 2020 Challengers Accuse GOP of Trying to Protect the President as Increasing Number of States Scrap Primary Contests
Republicans Bill Weld and Joe Walsh's long-shot campaigns against President Donald Trump are getting even more difficult as a growing number of states are cancelling their 2020 GOP primaries.
On Tuesday, Wisconsin became the latest state to block the two candidates from appearing on the primary ballot. So far at least nine states—Alaska, Arizona, Georgia, Hawaii, Kansas, Minnesota, Nevada, South Carolina and Wisconsin—have essentially decided to give their delegates to Trump without a contest.
Both Walsh and Weld slammed the decision to cancel primaries as undemocratic and accused GOP leaders of simply acting as the president's defenders.
"I get that impeachment is a big story, and it should be; and what is going on in Iran right now is a big story. This should be a big story too though. It's unprecedented. It's being done to protect Trump, period," Walsh told Newsweek on Wednesday.
In a statement to Newsweek, Weld added: "We do not elect presidents by acclamation, and, Donald Trump's wishes notwithstanding, we rejected the idea of a monarchy 240 years ago. By canceling primaries or denying challengers from appearing on the ballot, handfuls of Trump-controlled party officials are effectively telling millions of Republicans that they have no voice in the nomination process."
Republican leaders in Wisconsin defended the decision to cut the primary, stating that Weld and Walsh hadn't done enough campaigning in the area. They also cited how the two have failed to get on the ballot in several other states.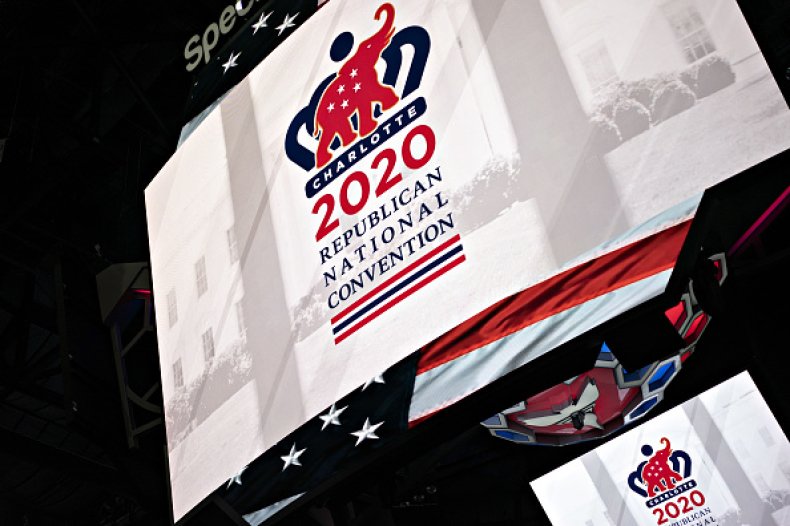 It's not the first time that state primaries have been cancelled, but it generally happens when there is no party opposition. Many states cancelled the contests in 2012 when President Barack Obama ran unopposed and in 2004 when President George W. Bush had no serious Republican challenger.
While Walsh and Weld may be long shots in the race, they aren't inexperienced or no-name candidates. Walsh is a former congressman from Illinois and a well-known conservative radio host. Weld is the former governor of Massachusetts who ran as the Libertarian Party's vice presidential candidate in 2016.
When asked about the increasing number of states cancelling primary contests, an official from Republican National Committee told Newsweek that while they are not involved in the states' decision, it's not an abnormal practice.
"While the RNC does not wade into a state party's decision-making process, it's not uncommon for state parties—on either side of the aisle—to forgo a primary in a presidential re-election cycle. President Trump continues to enjoy unprecedented support among Republicans and—as he's already demonstrated before—he certainly doesn't need rules to change in order to win over the American people," the official said in a statement.
But Walsh and Weld argue that cancelling primaries may be a sign that GOP leaders are worried about how Trump will perform in the 2020 election.
"We're told all the time that Donald Trump is really strong and he's a really popular president among Republicans. Well if that's true, why are states cancelling primaries?" Walsh said. "I think it's clear evidence that state parties…don't want anybody on the ballot because they are worried about how weak Trump might be."
Weld added: "If Donald Trump is as beloved as he claims, what are they afraid of?"
This story has been updated to include comment from the Republican National Committee.