Employee Claims He Was Fired After Speaking Out Against Company Letter Warning of Job Cuts If Trump Loses
An employee in Florida claims he was dismissed after speaking out against a letter from his company's president that suggested a win for Joe Biden next month could result in layoffs.
According to an "internal notice," seen by Newsweek, George Daniels, president of the Orlando-headquartered Daniels Manufacturing Corporation (DMC), sent a letter to staff recently warning that the outcome of the presidential election could have a "major impact" on the firm.
He is quoted in the letter as saying that because of the Covid-19 pandemic and a reduction in air travel, the company—which makes tools and electronics for the aerospace industries—was increasingly reliant on military orders for its business.
He said: "Unfortunately, Democrats historically always cut our military funding.
"If Trump and the Republicans win the election, DMC will hopefully be able to continue operating, more or less as it has been operating recently."
"However, if Biden and the Democrats win, DMC could be forced to begin permanent layoffs beginning in late 2020 and/or early 2021."
After receiving the letter, Stan Smith, who was employed by the firm, spoke to local a local news station to complain that he felt it was inappropriate for such a letter to be sent to employees.
"Everybody has a choice to make their own decision," he told WESH 2 News. "I don't feel like it was correct to do something like that. That's like me coming to work ... and I should come in here and I should wear a Black Lives Matter shirt and bring out hats and pass them out to everyone. I felt like it was unfair."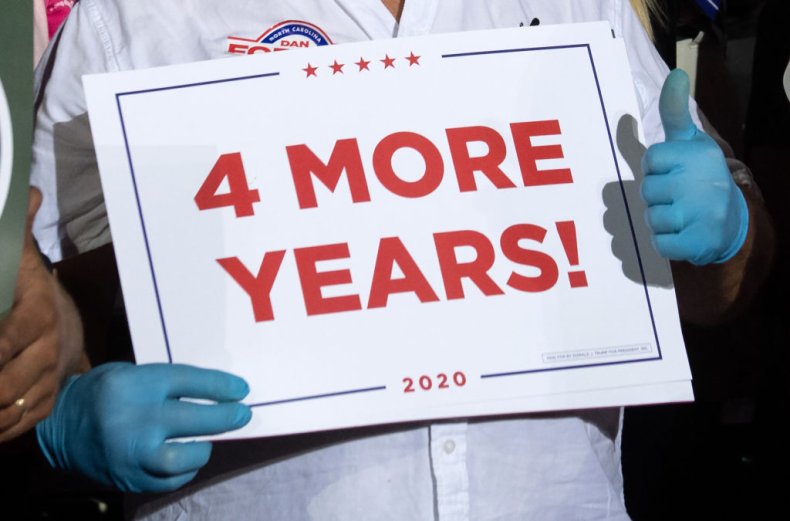 Smith claimed this week he had been fired. He has hired an attorney, Richard Celler, who told Newsweek: "Both federal and state law are pretty clear that an employer may not use its leverage to persuade or influence an employee to vote in a certain manner.
"We believe that the evidence here is very clear, based on the letter authored by Daniels Manufacturing Company, that its intent (through the owner) was to influence its employees to vote for one candidate over another to preserve their jobs.
"Most employers are smart enough not to directly say to an employee that if you don't vote for candidate X, you are fired.
"Instead, what we see are more subtle efforts and veiled threats like the letter provided by this company. We are confident that this employer not only violated federal and state law, but also illegally terminated our client. Accordingly, we intend to vigorously pursue same."
Newsweek contacted DMC for comment. The company had also not responded to a request for comment from WESH 2 News, an NBC-affiliated television station serving Orlando, at the time of publication.