Will Trump's 2020 Election Chances Be Derailed by the Next Big Economic Recession?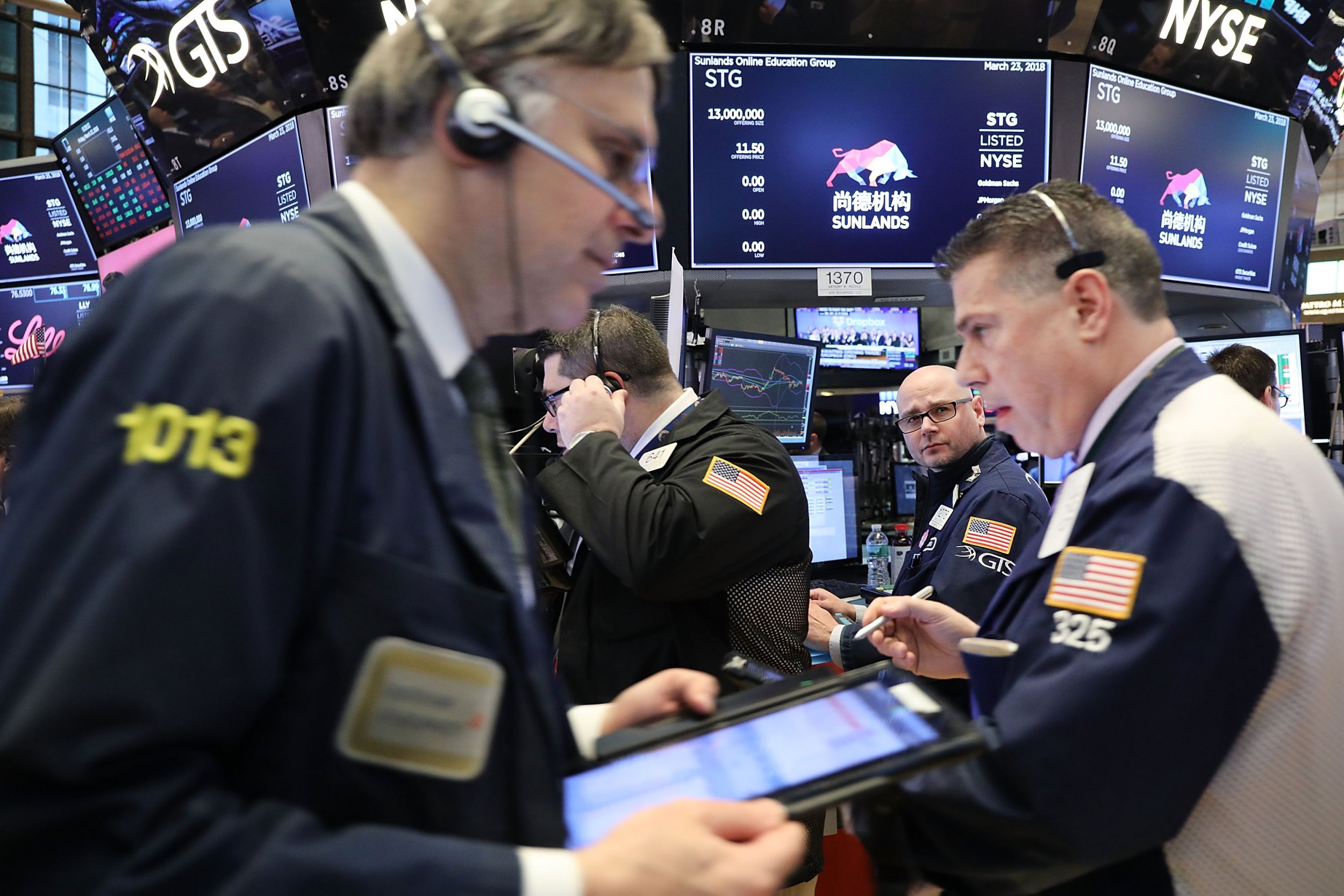 When President Donald Trump runs for reelection in 2020, as he has expressed plans to do, the United States could be embarking on a new economic recession, multiple economists have warned.
As Trump has repeatedly pointed out, by certain measures, the economy, despite occasional downturns such as recent concerns about a trade war with China, is in the best shape it has been since before the economic recession that began around a decade ago. Since last October, the unemployment rate for Americans age 16 and over has been 4.1 percent, the lowest level since before 2008, according to the Bureau of Labor Statistics. And last year, at least half of states experienced a more than 3 percent rise in average pay, a significant increase, according to an analysis Reuters published in February.
If such economic expansion continues, the country will set a record for the longest period of such growth, Yale economics professor Robert Shiller wrote in The New York Times last week.
"The economy is looking really good," Trump tweeted on Monday. "It has been many years that we have seen these kinds of numbers. The underlying strength of companies has perhaps never been better."
But analysts warn that such conditions won't last and predict that the economic growth will end in around two years, Bloomberg reported Monday.
"2020 is a real inflection point," Mark Zandi, chief economist at Moody's Analytics, which provides economic research, told Bloomberg.
"I'm very comfortable about this year, and I feel pretty good about 2019, too," Joel Prakken, senior managing director and co-founder of Macroeconomic Advisers, an economic research firm, told Bloomberg. After that year, he said, "my anxiety level starts to rise."
But other analysts believe it is too difficult to make such forecasts. "Recessions are not predictable," Alan Blinder, an economics professor at Princeton University and the author of books including Advice and Dissent: Why America Suffers When Economics and Politics Collide, told Newsweek Monday. "Nobody can do that. About the best you can do is to say in any one year you have about a 15 percent chance of a recession." Given that figure, he said, he would put the chances of a recession in 2020 at just 15 percent.
Trump has already launched his 2020 campaign and named new staff members for the operation.