Homeowners Refuse to Take Down Vulgar Trump 2020 Flag That Flies Above American Flag Next to School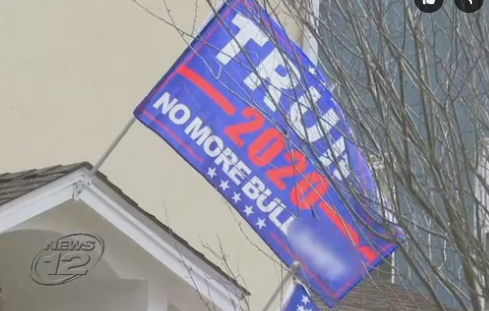 A large flag in support of President Donald Trump's 2020 reelection campaign has drawn complaints from parents in Westchester County, New York who say it's too vulgar to be right outside an elementary school.
Several parents of Bedford Road Elementary School students in the village of Pleasantville joined the district superintendent in demanding the homeowner remove the Trump 2020 campaign flag from their front porch. Language contained on the flag reads, "No More Bulls**t" on a home that Westchester News 12 reported is seen by more than 600 students who walk in front of that house going to and from their elementary school each day.
In addition to profanity, school officials and parents have noted the flag breaks federal U.S. Code because the massive Trump flag is flying above the American flag.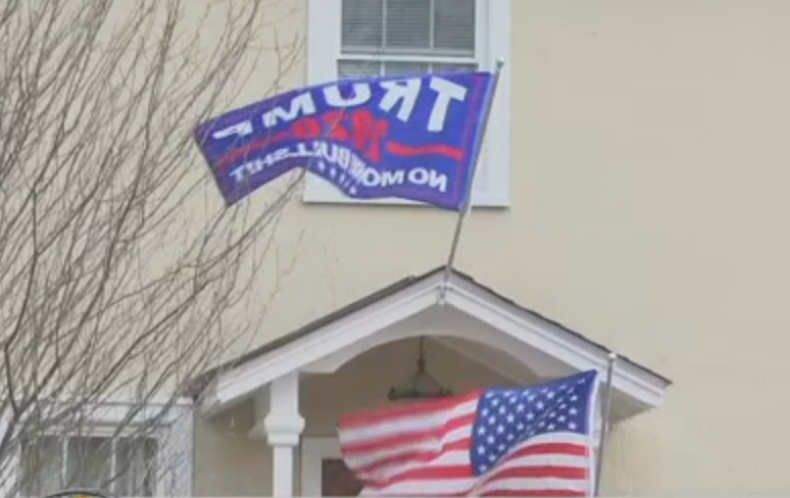 The Pleasantville controversy started after a concerned parent saw the curse word on the Trump flag and complained to school officials about their child being exposed to such language.
Pleasantville Union Free School District Superintendent Mary Fox-Alter called the homeowners and asked them to take the flag down for the profane word rather than the political reasoning. The superintendent told Westchester News 12, "the dad said he would think about it and the mother said 'no,' she would not take down the flag."
School officials noted the flag breaks U.S. Code on position and manner of display, which dictates, "No other flag or pennant should be placed above or, if on the same level, to the right of the flag of the United States of America..." except in rare cases.
Parents have demanded the flag be taken down so their young children are not subjected to the profanity, although the homeowners have protected free speech rights to fly the Trump flag.