Trump Gives Rich Donors Massive Tax Cuts, Then Asks Them For Campaign Donations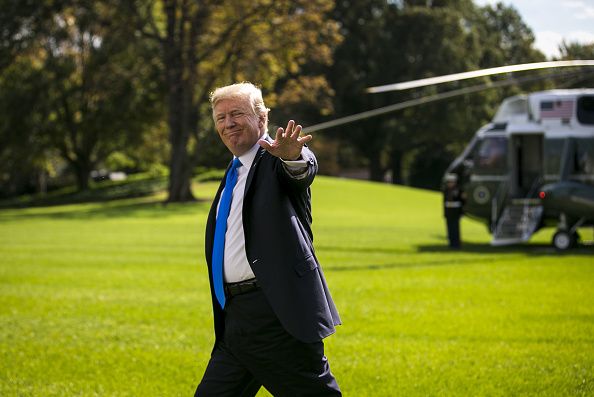 President Donald Trump arrived in New York to meet with potential donors for his 2020 re-election campaign, donors who are expecting to gain substantially from the Trump administration's tax overhaul bill that was passed by the Senate in the early hours of Saturday morning.
Trump will spend his one-day trip in the city meeting with potential donors leading fundraising events and attending a discussion with Republican National Committee supporters to discuss his 2020 campaign. He plans to raise around $6 million while in New York, from donors who will attend his "Christmas Breakfast with President Trump," with tickets ranging from $1,000 per individual to $50,000 for a VIP table for 10.
Those donors stand to gain from the Trump-backed tax bill that was passed by a vote of 51-49 after a last-minute rewrite that gave senators very little time to review what they were voting on. The bill benefits the wealthiest Americans the most, slashing tax rates for the middle class initially but permanently cutting the corporate tax rate from 35 percent to 20 percent. Foreign profits of U.S.-based companies would be largely exempted, something that lobbyists have wanted for years.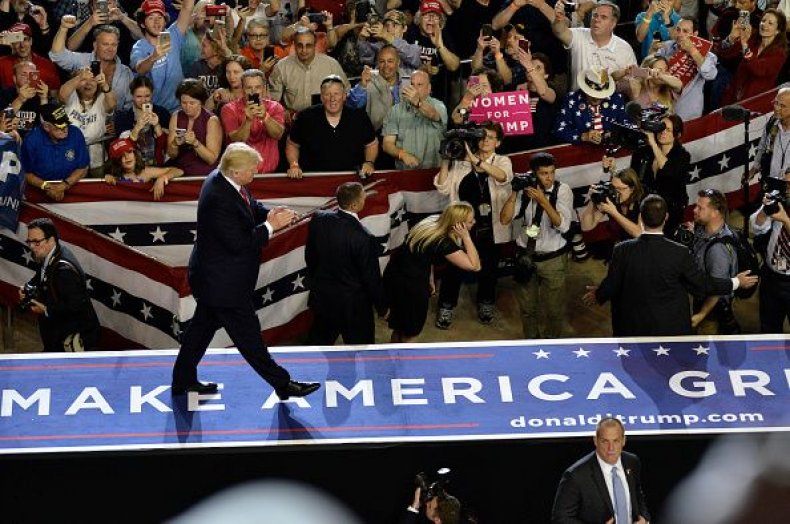 While Senate Democrats had very little input on the bill, lobbyists saw the bill early on and gave their input - for example, real estate groups spoke with members of Congress to voice their concern over a potential limit on interest deductions.
The $1.5 trillion dollar tax bill was a priority for Senate Republicans and lobbyists alike. Senator Lindsay Graham (R-South Carolina), said last month that the tax bill needed to be passed if Republicans didn't want to see donor money dry up.
"Financial contributions will stop," said Graham of the potential ramifications of the bill not passing, according to an NBC report. Graham has also said that the bill needed to pass to avoid the demise of the Republican party as a whole.
Now that the tax bill is one step closer to finalization, Trump can take his promises to protect corporate tax benefits and cash them in, coming back to the White House with a sizable boost to his 2020 campaign funding. The campaign raised more than $36 million in the first nine months of 2017.
"The Republicans have managed to take a bad bill and make it worse," said Senate Democratic leader Chuck Schumer.
"Under the cover of darkness and with the aid of haste, a flurry of last-minute changes will stuff even more money into the pockets of the wealthy and the biggest corporations."