Trump's Republican Challengers Angry that Four States Cancel GOP Primaries
If you had any doubt that the Republican party is now the Trump party, look no further than South Carolina, Arizona, Nevada and Kansas.
All four states are preparing to cancel their 2020 Republican primary elections as the president faces three challengers to the nomination, former Representative Joe Walsh and former Governors Bill Weld and Mark Sanford.
The three have little to no chance of nabbing the nomination from Trump, and the party argues that holding expensive and cumbersome primary elections when there is no real reason to is just good business. It also prevents unnecessary embarrassment for Trump.
But an opinion piece for the Washington Post, written jointly by the three Republicans running for the nomination against Trump, challenges that assertion.
"A president always defines his or her party, and today the Republican Party has taken a wrong turn, led by a serial self-promoter who has abandoned the bedrock principles of the GOP," they wrote. "No surprise, then, that the latest disgrace, courtesy of Team Trump, is an effort to eliminate any threats to the president's political power in 2020...What does this say about the Republican Party? If a party stands for nothing but reelection, it indeed stands for nothing."
Republican National Committee officials say they didn't play any role in the decision to cancel the elections, and the Trump administration told Politico that they supported the cancellations but had nothing to do with them. Still, that hasn't stopped Trump's would-be opponents from taking their pleas to the media.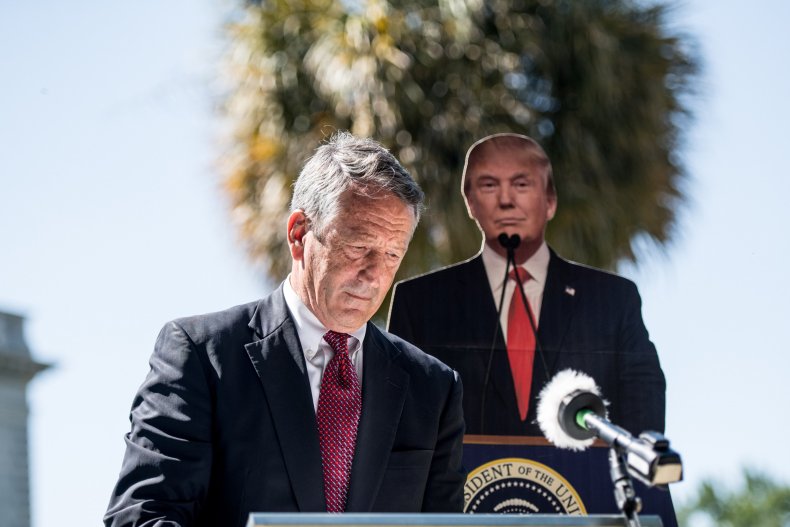 On Monday morning, Walsh joined CNN to complain about what he views as a rigged system.
"This president seemingly every day attacks our democracy, but we have to be outraged. And I always want to pinch myself and remind myself that this isn't Russia. I do not live in Russia. I refuse to live in Russia. We can't just cancel elections in this country," he said. "That's what Donald Trump is doing. He's literally canceling elections, and it's very easy to be pissed off at Trump, but we're used to this with Trump. He is a would-be dictator. He'd like this to be Russia. I've got to tell you, I'm blown away in my disappointment with the Republican Party who is in cahoots with this president, and again, literally eliminating elections."
It is not unprecedented for states to cancel primary elections in years when an incumbent president of their party is sitting in the White House. Arizona didn't hold a Democratic primary in 2012 when President Barack Obama was running for his second term or in 1996, when President Bill Clinton was. South Carolina didn't hold primaries in 1984 when President Ronald Reagan was running or in 2004 for George W. Bush's second run.