Trump 2020 Signs Booby-Trapped With Razor Blades Slice City Worker's Hand
In southeast Michigan, President Donald Trump 2020 campaign signs were booby-trapped with razor blades, which sliced a city workers hand.
According to a press release from the Oakland County Sheriff's Office, a Commerce Township building inspector was removing the Trump 2020 campaign signs as they were in the right-of-way—i.e., within 33 feet of Sleeth Road. The signs were located 24 feet from the center of the road, according to the release.
"When he went to remove one of the signs, he was cut by razor blades that had been attached to the bottom edge of the sign. Both signs removed from that location had several razor blades taped all along the bottom edge. He received lacerations to three fingers which required medical attention," the release said.
While speaking to WDIV 4 News, Commerce Township Supervisor Dave Scott, said that the worker was able to drive himself to the hospital after the incident, where he received 13 stitches in his fingers.
"He pulled over, reached down to grab it.… He actually thought it was electrified. He jumped and let go of it, looked at his hand and realized he was bleeding aggressively," Scott told WDIV 4 news. "Very angry. Very upset. Why would someone set a booby-trap sign to harm someone? A child could have picked it up."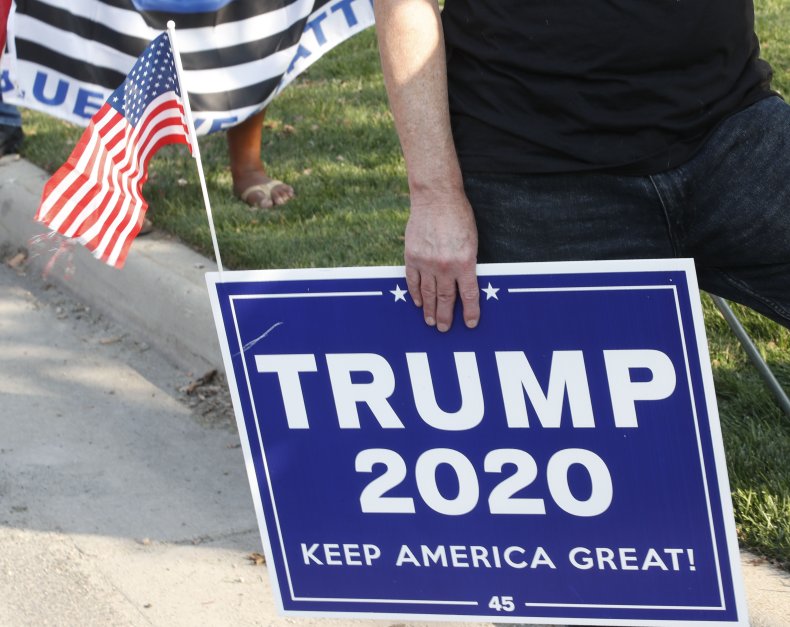 In an email sent to Newsweek, Scott wrote that two signs were booby-trapped "to intentionally harm someone, and the investigation will proceed."
"Neighbors suggest the property owner tends to his signs like they are his children, straightening them, trimming the grass around them," Scott told Newsweek via email. "The most important point we in the Charter Township of Commerce need people to hear: Voice your opinion, Support your candidate, but if you set a trap to hurt, harm, injure or maim someone there will be ramifications."
Scott made similar comments about the incident while speaking with Fox 2 News in Detroit.
"This was simply laid out to hurt someone and it did," Scott told Fox 2 News.
The Oakland County Sheriff's Office noted that deputies spoke with the homeowner who indicated that the signs were previously stolen, but when they returned from out of town, the signed were placed back in their yard.
One neighbor, Julee Henry, told WDIV News that she thinks the incident is "absolutely terrible."
"It's really too bad that someone would go to that length to protect a political sign," Henry said, according to WDIV News.
According to the release, the Oakland County Sheriff's Office is currently investigating this incident.
Newsweek reached out to the sheriff's office for further comment and was to the press release.